Dubai's billion-dollar man and the rise of private messaging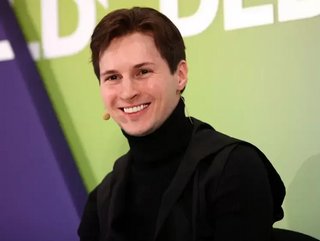 Pavel Durov, the UAE's wealthiest self-made billionaire
Founded by the UAE's youngest self-made billionaire, Pavel Durov, social messaging app Telegram is a global success story with a US$30bn valuation
When it comes to birthing unicorns, the Middle East is lagging.
Home to just six, the region has been slow in scaling tech ventures with Saudi Arabia currently one of the largest countries by GDP without a unicorn and the UAE delivering just a handful.
The landscape is changing though, as both Saudi and UAE governments commit to providing the right support to foster the region's flourishing startup and SME ecosystem – and the MENA region is predicted to see as many as 100 unicorns by 2030, new research by RedSeer Strategy Consultants has found.
Certainly, for Pavel Durov, the founder and owner of the world's leading cloud-based instant messaging app Telegram, Dubai's vibrant tech community has played an important role in driving growth for his own tech venture which has surpassed unicorn status to become a US$30 billion business.
So successful has the Dubai-headquartered social media company become that it recently found its way on to the Global Unicorn Index 2023, a ranking of the world's start-ups founded in the 2000s, worth at least a billion dollars and not yet listed on a public exchange.

The first Middle East-based company to make the list, with a valuation of US$30 billion, Telegram is now ranked eighth most valuable unicorn globally, sandwiched between Databricks and Revolut.

The Hurun Institute, which publishes the list, acknowledges that while some regions like the Gulf States are strong in their traditional sectors like energy and real estate, "they underperform when it comes to unicorns".

But not Telegram.

Since its 2013 inception, the messaging service, which is similar to WhatsApp and Twitter, has raised a total of US$2.7bn in two rounds, becoming one of the most downloaded apps worldwide with just under 900 million monthly active users, of which 150 million are in India.

As Faris Sohail Faris al-Mazrui, an executive at Mubadala Investment Co, and a backer of Telegram puts it: "Telegram's user base has reached a critical mass that places it amongst global tech giants."

Since Telegram's US$1bn raise in 2021, it has been expanding monetisation efforts, last year launching its paid offering for which it amassed more than 1 million subscribers in less than six months, and developing a host of decentralised tools, including non-custodial wallets and exchanges.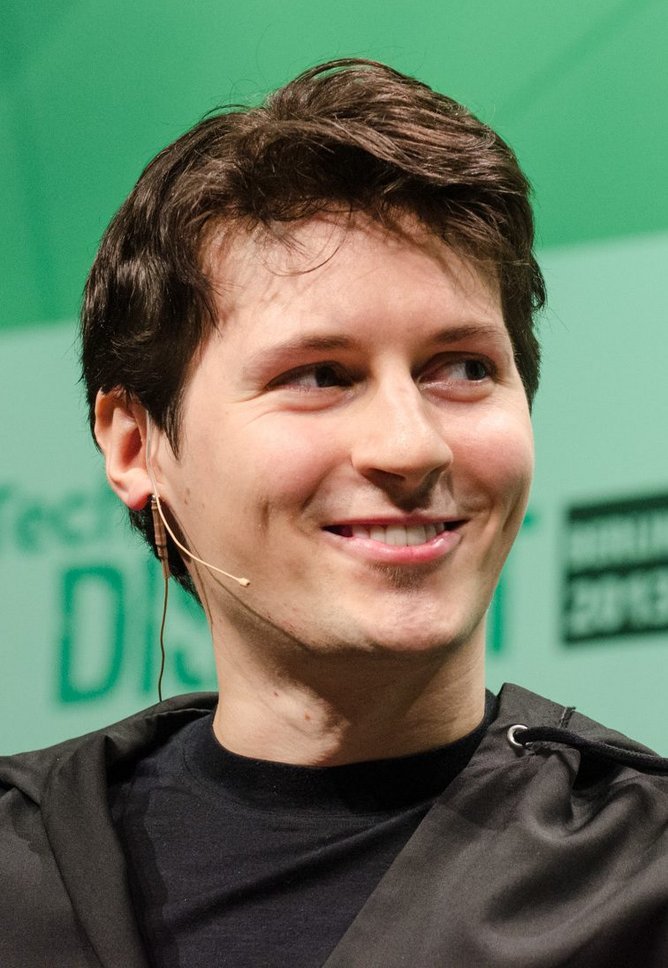 Pavel Durov
Telegram ­– success lies in privacy and security
Popularity of the app lies in its commitment to privacy and security, which in part explains the app's meteoric rise in recent years amid privacy concerns with larger rival Facebook-owned WhatsApp and government surveillance and censorship.
Telegram offers end-to-end encryption, which means that only the sender and recipient can read them, while its secret chat function sees the message destruct after a set period of time.
In the last year, this has seen the app, which was founded by Russian-born expat and tech mogul Pavel Durov, take centre stage in battling the Russian disinformation campaign over Ukraine.
As Putin continues its crackdown on access to information outside state media, its people are seeking ways around tight controls with Telegram.
While in Ukraine, President Volodymyr Zelensky uses the platform daily to broadcast what's happening in Ukraine from his verified account.
The app also uniquely offers large group chats, for up to 200,000, along with channels and bots that are used for purposes like political activism, community building, and information sharing – this has also proven popular during the war in Ukraine.
Self-confessed libertarian Durov, who is of partial Ukranian descent, vowed in a Telegram post earlier this year to protect the data of Ukrainian users, saying that he stood firmly for Telegram users no matter what and that "their right to privacy is sacred".
The app's continuing success has fuelled Durov's personal wealth, giving him an estimated net worth of US$11.5 billion, according to Forbes, and making him the youngest self-made billionaire in the UAE.
He claims however to be a humble billionaire, and unlike most, doesn't "own jets, yachts, cars or houses", he wrote in a recent Telegram post.

Pavel Durov claims he is not a usual billionaire
Who is Durov, the youngest self-made billionaire in the UAE?
Telegram isn't the first venture for tech mogul Durov, 39, who is widely known as the Zuckerberg of Russia, and who relocated to Dubai 15 years ago.
In 2006, while living in Moscow, Durov and his brother Nikilai founded Russian social network, Vkontakte (VK) – a business that brought him fame and fortune and made him the "biggest celebrity entrepreneur" in the country. He has 1.3 million followers on Twitter, and 785,000 followers on Instagram.
But it would ultimately force him to give up his business and leave Russia for Dubai.
After Durov refused to block opposition groups on the network, and police carried out searches on his home and offices, state-backed entities sought to control the social media network. He was forced to sell his stake in VK, for US$1.47 billion to the Mail.Ru Group, and flee the country.
The experience enforced his belief in the importance of privacy and free speech online and Telegram was born growing both in popularity and innovation over the last decade from its base in Dubai.
In a meeting with Dubai Crown Prince Sheikh Hamdan bin Mohammed bin Rashid Al Maktoum in 2021, Durov said that the startup ecosystem, advanced infrastructure and business-friendly legislation offered by Dubai "has made it a hub for talent and entrepreneurs aspiring to go global from all over the world."
Telegram
Ripe for unicorns – Middle East likely to birth 45 by 2030
While Telegram is Dubai's, and the wider region's biggest entrepreneurial success story, others have emerged in recent years, from the UAE to Egypt.
Among these are unicorn superapps like Dubai-based Careerm and Cairo-based MTN-Halan, cloud-kitchen platform Kitopi, classifieds business EMPG, fintech Fawry, and bus-booking app Swvl.
And there are plenty more waiting in the wings, according to Saudi Technology Ventures, which projects that the Middle East and North Africa region could create more than 45 unicorns by 2030 worth US$100 billion plus in equity value.
Analysis by strategy consulting firm Redseer however has found that the 45 companies that are expected to exceed US$1bn in the MENA region by 2030 is likely to balloon to around 250.
This expectation is in large part thanks to the launch of regulation and government initiatives across MENA that will "unlock investments and drive growth", Redseer said.
In February this year, a group of Saudi banks and investment firms, including Riyad Bank, Merak Capital, and Shorooq Partners, announced nine funds worth a combined US$2.4bn support the growth of startups in the Kingdom. While Blossom Accelerator unveiled the Saudi Unicorns Porgramme, to help regional startups achieve billion-dollar market values.
While in the UAE, Dubai Government aims to support 30 companies to reach unicorn status this year.
According to Hadi Badri, CEO of the Economic Development Department, for aspiring unicorns, there is "no better time and no better place than now to do business in Dubai and use Dubai as a gateway to the broader region".