Meet incoming Mars Inc. CEO Poul Weihrauch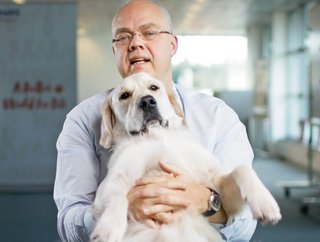 Known for his inspirational and inclusive leadership, Poul Weihrauch takes the top job at Mars this month as the firm picks up its bold sustainability plan
The first thing to know about incoming Mars Inc. CEO Poul Weihrauch is that he has a passion for pets.
It's a passion that not only plays out at home with his own beloved dog Twixie, but one that has served him well for the last eight years as Global President of Mars Petcare – where he has led a growing segment of 75,000 associates serving the nutritional and health needs of dogs, cats, horses, fish, and birds.
The second thing to know is that he's equally passionate about people, and during his more than two decades at Mars Inc. has become known for his "inspirational and inclusive leadership style" along with his "deep commitment to associate engagement and development", says current CEO Grant F. Reid, who retires at the end of this year after eight years at the helm.
When Weihrauch takes the reins of Mars, Inc. from Reid in just a few days, he will have big boots to fill.
Under Reid's tenure, the chocolate maker has seen sales growth of more than 50% to almost US$45bn and growth of an employee base to more than 140,000.
Reid has also embedded purpose at the heart of the confectionery giant's business strategy, represented Mars on the global stage, especially around climate change, and successfully set the business up for what he says is a "brilliant, sustainable future".
But Weihrauch is no stranger to growing businesses, renovating brands, and developing sustainability initiatives. Not only did the Danish national double the size of the pet business during his eight-year tenure, and help to diversify it into veterinary health, diagnostics, data, and platforms, he has also driven significant focus and investment into the Petcare sustainability agenda.
Weihrauch has worked in many parts of the Mars Inc. business since joining 22 years ago as European brand leader for Snickers. After overseeing R&D and sales and marketing for Mars' confectionary business in Europe, he led the Mars Food business in Europe before assuming accountability for leading Wrigley Europe as part of the Global Wrigley Leadership Team. His most recent role before joining Petcare in 2014 was as President of Mars Food, Drinks and Multi-sales.
His vast experience, leadership abilities, passion for people, planet and pets, and deep knowledge of the Mars business make him a strong choice to follow the strategic path set by Reid, one where purpose and performance co-exist.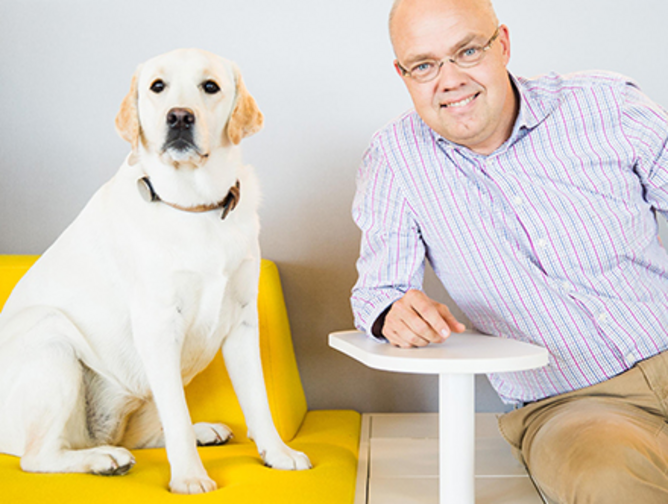 Mars, Inc. – doing good is good business
For more than a century, family-owned Mars, inc. has been driven by the belief that the 'world we want tomorrow starts with how we do business today', a common purpose that unites its 140,000+ Associates.
"This is an incredible company which has consistently demonstrated that doing good is good business," says Weihrauch. "It is that relationship that will ensure we keep delivering sustainable growth and performance. We live in challenging times but I'm an optimist and I believe in the power of business to have a positive impact and, in particular, the freedom we have at Mars to do the right thing for our Associates and the world we operate in."
Mars Inc is a great example of a company that's putting in the work to address sustainability, despite being one of the largest privately owned businesses on the planet.
The confectionery giant has committed US$1bn to becoming 'Sustainable in a Generation', with the investment funding target-based GHG reductions, economic development and female empowerment initiatives.
Climate change has been a particular focus, with the owner of Snickers and M&Ms pledging a commitment to net zero greenhouse gas emissions across its full value chain by 2050 – with a target of aligning with the 1.5-degree target of the Paris Agreement. It has joined the Science Based Targets Initiative's Business Ambition for 1.5C pledge and the Race to Zero.
This commitment covers not just its own operational emissions, but Scope 3 emissions including those generated by its suppliers and agriculture, and even consumers of its products – factoring in the supply chain impacts of operations, addressing impacts on nature, water and more.
The company has committed to redesigning its supply chain to eliminate deforestation from the supply chain by 2025, to 100% renewable electricity and to a focus on sustainable and regenerative agriculture. This includes the development of a new palm oil supply chain to ensure its deforestation-free.
Another example of how Mars implements its principles throughout its value chain is the 'Cocoa for Generations program' – setting the target to source 100% traceable and 'responsibly sourced Cocoa by 2025'.
As Reid told Forbes last year, net zero ambitions can only be fit for purpose by covering the entire GHG footprint.