Seven CEOs making leadership moves in the Middle East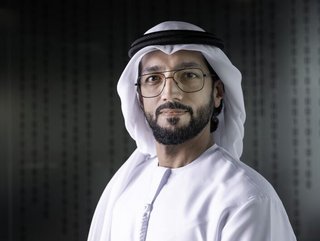 Fahad Abdulrahim Kazim, CEO, Millennium Hotels and resorts MEA
Standard Chartered Bank Qatar, Ooredoo Oman, Millennium Hotels, Al Areen Holding among companies in the Middle East appointing CEOs in the last month
1
Fahad Abdulrahim Kazim
CEO, Millennium Hotels and Resorts MEA
Emirati business leader Fahad Abdulrahim Kazim brings more than 20 years of experience across the real estate and professional services industries to his new role as CEO of Millennium Hotels and resorts for Middle East & Africa.
Millennium President Hamad Lakhraim Alzaabi said Fahad has a combination of "experience, culture, and drive" that makes him an "ideal fit" as the brand looks to enter a new phase of growth and development in the MEA region, which includes a strategic focus on community-driven initiatives and introducing talent programmes to boost localisation.
In his previous role as Head of the Infrastructure & Real Estate at KPMG Lower Gulf, Fahad also served as Head of Emiratisation. He has also held executive positions in real estate companies in the UAE, including Meydan Group and Meraas Holding.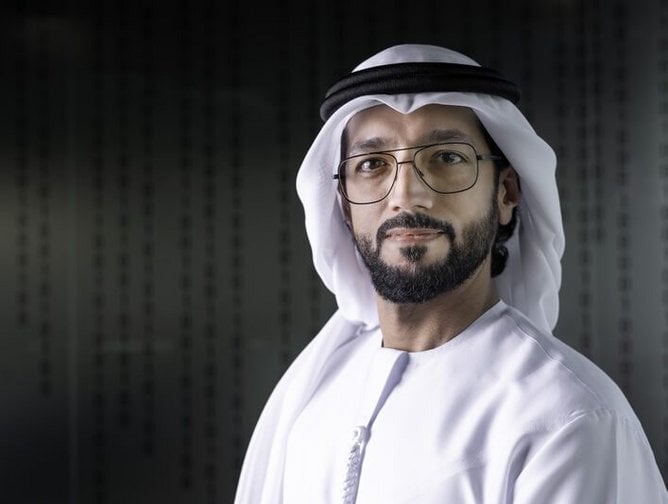 Fahad Abdulrahim Kazim, CEO, Millennium Hotels and Resorts MEA
2
Ahlam Zainal
CEO, Al Areen Holding
Veteran architect Eng. Ahlam Zainal is set to take the reins of Bahrain-based Al Areen Holding, a subsidiary of one of the Gulf region's most recognised financial groups (GFH), engaged in the development of three Al Areen desert project.
Ahlam, who has a Harvard Master's in Architecture and a Ph.D in Urban Design from the University of Tokyo, will be tasked with overseeing the development of a new strategy for the project, including structuring strategic partnerships with leading developers.
Ahlam brings to the role 16 years of experience in the real estate investment and development sector, having held senior roles at leading Bahraini real estate companies, including Infracorp and Amiack Company.
According to Hisham Alrayes, CEO of GFH, Eng. Zainal's "proven expertise" in urban design and real estate development will support the Company in "effectively delivering on its vision for the development of Al Areen desert project".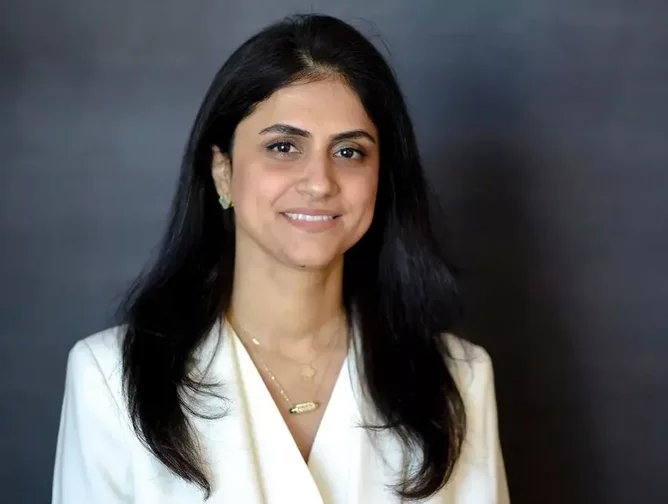 Ahlam Zainal, CEO, Al Areen Holding
3
Muhannad Mukahall
CEO, Standard Chartered Bank Qatar
Following four years as CEO of Standard Chartered Bank Jordan, Muhannad Mukahall has taken the helm of the Qatar bank franchise, one of the bank's strategic markets, where he is tasked with "strengthening the client base and expanding the products and services offering", according to Dr Boutros Klink, CEO Standard Chartered Bank Middle East.
As well as 10 years with Standard Chartered, serving in various senior roles, Jordanian national Muhannad has a wealth of regional deep banking experience, holding multiple leadership roles over another 10 years at Abu Dhabi Commercial Bank, Arab Bank, HSBC Dubai, and Jordan Kuwait Bank.
Muhannnad holds an MBA from the University of Jordan.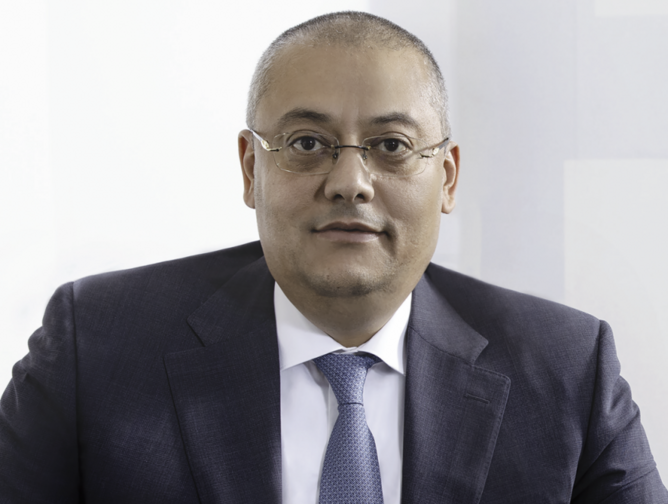 Muhannad Mukahall CEO, Standard Chartered Bank Qatar
4
Bassem Al-Ibrahim
CEO, Ooredoo Oman
Previously serving as CEO of Ooredoo Algeria, telecoms veteran Bassem Al-Ibrahim has taken the helm of Ooredoo Oman.
He brings to the role more than 20 years of experience in the telecoms industry, including as CEO of Ooredoo Algeria, where he successfully steered the company through the challenges of the pandemic and realised numerous projects, including undertaking a major network modernisation project across the country, which led to a significant increase in customer base and a substantial improvement in revenues.
During his tenure, Ooredoo Algeria also secured various awards, the 'Best Exemplary Employer' accolade for its human resources strategy during the Covid-19 pandemic, the Global Carrier Award in the Best ESG initiative category and many more.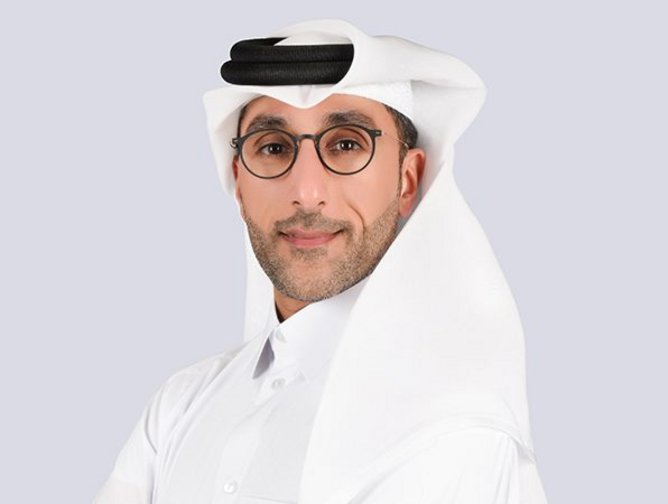 Bassem Yousef Al Ibrahim, CEO, Oredoo Oman
5
Yasser Taher
CEO, Magrabi Retail Group
Long-time operations chief Yasser Taher has moved into the top job at leading regional eyewear retailer Magrabi Retail Group, following a restructure of the group's leadership and the stepdown after 14 years of chief executive Amin Magrabi.
This new move marks the first time in the firm's 97-year history that a non-family member has held the CEO role.
Yasser has more than two decades of experience at Magrabi, joining in 2000 as General Manager. As COO for the last 14 years, he has been instrumental in helping to grow Magrabi into the Middle East's leading eyewear retailer, thanks to his entrepreneurial spirit and a "disciplined approach to strategic implementation", the Group said in a statement.
Yasser's vision for the retail giant is to "consolidate our leading position across the Middle East and capitalise on the team's exceptional skills to expand the Group further", he says.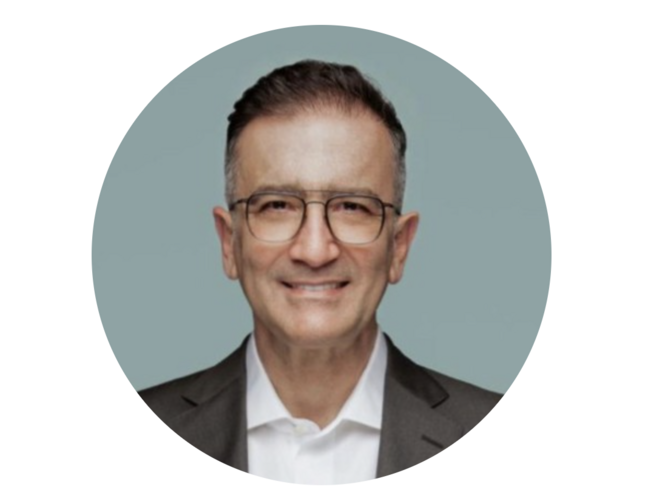 Yasser Taher, CEO, Magrabi Retail Group
6
Saud Ghonaim Al Ghonaim
CEO, Al Rajhi Company for Cooperative Insurance
Al Rajhi veteran Saud Ghonaim Al Ghonaim has been announced as the new CEO for Al Rajhi Company for Cooperative Insurance, following approval by the Saudi Central Bank.
Saudi national Saud, who holds an MBA from the University of Akron, has more than two decades of experience in finance with a particular focus on consumer finance his 23 years at Al Rajhi Banking and Investment Corporation.
He most recently served as CEO of Emkan Financing Company, a leading omnichannel fintech and subsidiary of Al Rajhi, which, under Saud's leadership has established itself as a pioneer in the fintech sector, providing innovative financial solutions that fit the needs of all segments of society.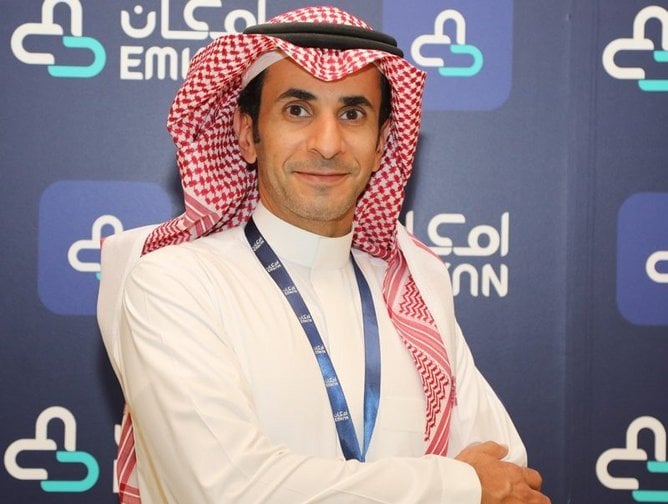 Saud Ghonaim Al Ghonaim, CEO, Al Rajhi Company for Cooperative Insurance
7
Ravi Jethwani
CEO, Innovations Group UAE
Former finance chief Ravi Jethwani has been promoted to the job at Innovations Group UAE, as the leading tech-driven manpower and outsourcing services company continues to expand its presence in the region.
As CFO of Innovations Group since 2018, Ravi successfully led and concluded a M&A deal for one of the group's companies and was responsible for an ERP implementation within a short span of three months aimed at driving a seamless finance function.
An experienced and goal-oriented Chartered Accountant, UAE-based Ravi brings to the role more than 20 years of financial and tech experience gained working in senior positions with at some of the world's leading technology companies, including Capgemini.
His extensive experience in the technology industry and "deep understanding of the needs of our customers make him the ideal candidate to led our company into the future," Innovations Group UAE Chairman said.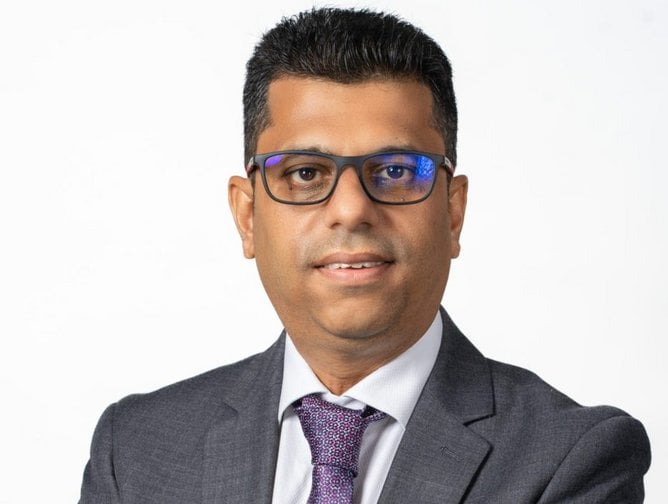 Ravi Jethwani, CEO, Innovations Group UAE