The female CEO disrupting hospitality in the Gulf & globally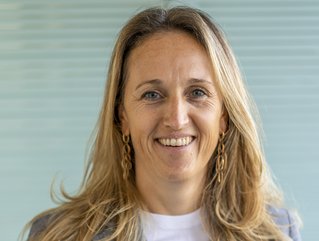 Marloes Knippenberg, CEO, Kerten Hospitality
Business Chief talks to Marloes Knippenberg, CEO, Kerten Hospitality, an innovative hospitality brand disrupting the industry in the Gulf and globally
When it comes to being disruptive in business, the most important thing as a leader is to be "open-minded, adventurous, and unafraid", declares Marloes Knippenberg, a Gulf-focused hospitality executive who prefers to take the road less travelled.
While Dutch national Marloes took the conventional hospitality route in her formative years, building a successful and exciting exec-level career within Hilton – where she worked in a range of operational and commercial positions, from Switzerland to the UAE to the UK – she has since taken a more disruptive approach.
And it's an approach that has garnered Marloes business success throughout the Middle East and globally, and multiple accolades to boot.
As CEO of Kerten Hospitality since 2015, Marloes – who spends a major of her time in the GCC, mainly Saudi and the UAE, and has a team in Dubai – has proven that disruption, done right, works.
With the backing of Ireland-based investment vehicle Kerten, Marloes established Kerten Hospitality in 2015 as a disruptive and dynamic mixed-use, ESG and lifestyle operator; and with an innovative mindset, has grown its operational and pipeline portfolio from one brand in one country almost seven years ago into a global hospitality Group with 50 projects in more than 12 counties and 12 owned brands.
Not to mention, securing numerous industry accolades in innovation for the Group and for her own brand of leadership, including the Most Innovative Lifestyle Hospitality Group in the Middle East 2022 (Global Brands UK); Most High Impact Leaders Making a Difference (Fast Company); and recently listed in the most Powerful List of Executives in hospitality in the Middle East (Hotelier).
For Marloes, disruption is increasingly synonymous with early adopters who push the envelope of innovation to create vast pools of unknown, yet achievable tangible outcomes for humankind.
"It is about betterment of lifestyles, engaging everyone, listening and ensuring that you build future-proof environments selected by different generations," she says.
"In a nutshell, it is about being laser-focused on the outcome, creating value for all and connecting humans – and this is how we at Kerten disrupt, evolve and engage with other partners."
Taking a non-traditional approach to the hospitality industry
It is a philosophy that Marloes has implemented throughout the business, both in terms of what the company does and how it is run.
"We are the new kid with non-conventional ideas about the direction of hospitality," Marloes tells Business Chief.
"Our scale and size combined have allowed us to be agile enough to shift towards capacity building, memorable experiences and a community build that becomes part of the customer experience."
There are no traditional hotels in Kerten's portfolio, which instead spotlights properties (hotels, branded residences, serviced apartments and other spaces) characterised by their open spaces, co-working areas, collaborative brands, and multi-use purpose.
"We are building the destination of the future where communities, businesspeople, social groups as well as travellers and residents can meet, stay and play", says Marloes. "We focus on the creation of unique experiences and spaces that are inspired by the local community, culture, heritage as well as talent."
Marloes argues that Kerten has redefined urbanism by injecting a human-centric measure on services, product, and the environment.
"We believe in creating destinations that combine multiple components that deliver memories for diverse audiences and target groups. By repurposing spaces, landscaping and creating spaces for community engagement, we challenge the status quo of our industry and get rid of the traditional meeting rooms and big hotel spaces, instead replacing them with flexible connection-enthusing environments."
Among Kerten Hospitality properties in the region are Cloud7 Residence in AlUla, a lodge in the Saudi desert, home to heritage sites, date farms and a community of artisans; and The House Hotel Al Khiran, a community-centric luxury beachside resort in Kuwait.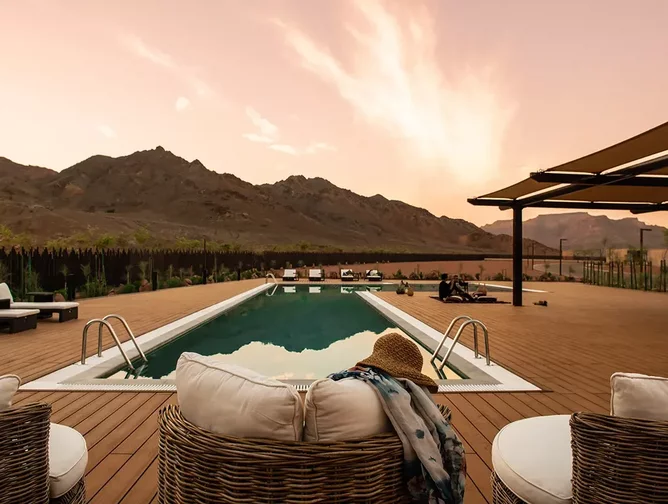 Cloud7 Residence in AlUla, Saudi Arabia
Focus on flexible working, diverse teams, and empowering the young
This disruptive approach to the industry is one that Marloes has also translated to Kerten's organisational structure, which has a highly fluid and adaptable approach – one based on remote and flexible working, empowerment of the younger generation, and putting women as well as young talents in decision-making roles.
"Our success stems from empowering young leaders and not via a diversity-imposed quota," says Marloes. "We mentor young talents, give opportunities and lead by example. Women mentorship and youth learning development are both important in fostering change and that is why we include them in everything we do.
"The more women in decision-making roles, the bigger the change."
For Marloes, breaking the glass ceiling is not about climbing to the top but instead sending the elevator down to pick up the next batch of change-makers who are looking to succeed in a more inclusive world and industry.
But Marloes' focus on diversity extends beyond gender.
"We have always embraced attracting talent from different industries, not just hospitality graduates," Marloes tells Business Chief. "Having knowledge from diverse backgrounds, from startups, aviation and F&B, for example, allows us to curate around common interests for those talents too.
For us, it has been mission-critical to be constantly innovative when creating opportunities to support the younger generation and to ensure at the same time better returns and lower costs for investors who are passionate about hospitality."
Marloes says she believes in the empowerment of teams and in spearheading projects by ensuing all voices are heard and part of the decision-making in the Group.
"My personal conviction leads towards engaging different generations to work together, and capitalising on every individual's unique skills and passions," she says.
Expect to hear more from Marloes on empowering young employees in the June issue of Business Chief, when we take an in-depth look at Generation Z in the workplace.