Top 10 Executive MBA programmes in the United Arab Emirates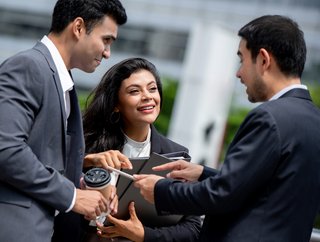 Getty Images
These UAE-based, on-campus, part-time MBA programmes are designed to cater to busy executives looking to accelerate their careers in the MENA region
The Middle East is establishing itself as a rising hub for MBA study, with the UAE especially now home to some of the world's top MBA colleges, both homegrown and international.
These offer both full-time MBA and part-time Executive MBA (EMBA) programmes regionally, and an increasing number have secured the so-called 'triple crown' accreditation – Association to Advance Collegiate Schools of Business (AACSB), the Association of MBAs (AMBA), or EFMD Quality Improvement System (EQUIS).
Designed to educate executives and entrepreneurs who are working, the Executive MBA (EMBA) is proving especially popular as professionals look to accelerate their career path.
The EMBA is part-time and flexible and typically takes from 18 months to two years to complete. And while they typically attract an older cohort with more than a decade of professional experience, they generally cover the same core content (though electives are often more regionally specialised) and aim to develop or advance similar skills to the MBA with the opportunity for specialisation in particular business areas.
So, what makes one EMBA different to another?
Following extensive research by Business Chief (so you don't have to), we round up the top 10 Executive MBA programmes offering on-campus part-time and flexible study in the UAE.
1
INSEAD Middle East
Abu Dhabi
14-17 months
AED 504,955
INSEAD, one of the world's leading and largest graduate business schools, established its Middle East presence in 2007 with a campus in Abu Dhabi. The school offers regional talent its renowned Global Executive MBA (GEMBA) Programme, widely considered one of the most prestigious Masters-level Executive Degree programmes designed for senior executives.
Not only is the GEMBA truly international, taking place across three fully integrated campuses across three regions – Europe (France), Asia (Singapore) and the Middle East (UAE), but it is extremely diverse with more than 50 nationalities enrolled each year and 30% of the cohort women. Executives on the course have an average work experience of 14 years.
The Middle East section of the GEMBA programme takes 15 months, starting in Abu Dhabi every October before later merging with the other sections from France and Singapore. Executives will need 60-65 working days out of the office, with around 13 weeks of classes on campus, five modules in Abu Dhabi and one on the Asia campus.
The GEMBA programme offers an immersive and powerful learning experience that bridges theory and practice, the classroom and the real world. Classes are highly interactive and students learn via multiple teaching formats, from case studies and role-plays, to computer simulations and group presentations. GEMBA involves the study of 12 core courses, four electives, ranging from Corporate Restructuring to Blue Ocean Strategy to Brand Management, and three key management challenges.
One of the unique features of the course is the inclusion of the Leadership Development Programme (LDP), which includes a schedule of group coaching, 360-degree assessments and team activities, designed to develop a personally authentic leadership style. The programme also offers an innovative, INSEAD-developed business simulation team game to help students apply their general management skills. The final project requires students to apply the course content while working on real opportunities for implementation post-programme.
INSEAD has launched an Abu Dhabi scholarship for Emirati Nationals to attract the best talent form the UAE.
2
London Business School
Dubai
20 months
AED 528,660
Ranked the number two business school in Europe, London Business School has had a campus in Dubai since 2006. The Dubai campus delivers the school's Executive MBA (EMBA), which is ranked the 16th best MBA globally for 2023 (Financial Times) and is accredited by the UAE's Ministry of Education. With the EMBA, UAE-based students get cutting-edge research and the latest business thinking from its London-based faculty along with an extensive and experience network of global business professionals.
Following orientation in London for all students, the UAE-based cohort then follow a programme of core modules over 11 months, conducted in four or five-day modules each month in Dubai, with some visits to London, before undertaking 6-8 elective modules for the next seven months (30 classroom hours). Electives are extensive, and span disciplines including marketing, organisational behaviour, strategy and entrepreneurship, finance, economics, operations and accounting. Students will need to set aside around 20 hours per week to dedicate to individual study.
Designed as an experiential course with both group work and private study, executives get to learn from and debate with world-class thought leaders and hone their skills in workshops across a range of disciplines from presentation skills to executive impact and influence.
A unique part of the course is a Global experiential week where students travel to destinations such as Buenos Aires, San Francisco, and Zurich to explore a topical theme, while also getting an in-depth view of a country's business culture.
Entry requires that executives have had at least 14 years' work experience.
3
American University in Dubai
20 months
AED 225,000
Lose the rigid structures of the past and focus on the fluidity of tomorrow. This is the guiding principle of the American University of Dubai's Executive MBA, a 20-month, 42 credit-hour programme aimed at working professionals.
Opened in 1995, American University Dubai (AUD) is consistently ranked one of the top universities in the GCC region and is known for delivering some of the best MBA specialisations, including MBA Marketing, Finance and Management.
Designed in association with the top-ranked SC Johnson College of Business at Cornell University, the AUD EMBA (recognised by leading accreditation bodies) will equip executives with the research-based knowledge and skills necessary to thrive as transformational leaders in a global business environment impacted continuously by innovation and disruptive change. As part of the programme, a series of skills sessions will teach students to identify skills they never knew they had, polish them and then unleash them.
EMBA classes take place approximately once per month during extended weekends (Thursday, Friday, Saturday), ensuring minimal time out of employment. Between campus modules, executives work with teams on projects. The curriculum is made up of 12 core courses (from statistics for business decision making and corporate governance and CSR, to entrepreneurship and innovation), along with three electives, including global consumer behaviour and international trade, and the Global Business Study – an immersive one-week course in another country.
Executives applying need at least six years of post-graduate experience, though most have more than 14. The cohort is 25% female, with students hailing from companies including Pfizer, Standard Chartered Bank, Google and Honeywell. Among recent regional alumni: Songul Cengiz, Principal Analytical Lead at Google; Hani Al-Issa, Senior Manager, MBC Group; Abulrahman Al jamea, VP Corporate strategy, Risk & Resilience at DEWA; and Tauseef Razak, Head of Supply Chain and Operations at Roche Middle East.
4
Hult international Business School Middle East campus
Dubai, London
2 years
AED 329,000
One of just a handful of colleges in the UAE to be accredited by three bodies (AMBA, EQUIS and AACSB), Hult is listed among the best for its MBA programmes, most recently ranked 53rd globally for its Executive MBA programme (The Economist / Fortune). Importantly, Hult has been ranked first globally for its experiential learning environmental and Big Four firm EY has collaborated with Hult to offer their employees the MBA programme.
Combining the immersive campus experience with the flexibility busy professionals needs, Hult's EMBA starts in October of each year and is studied part-time over 18 months to two years, requiring students to be on campus one four-day weekend per month in either Dubai or London.
Centered on real-world business challenges, the EMBA has been designed to develop the skills most in demand with employers worldwide. The design of the course enables intensive skills development and continuous practical application during the study of five core modules, each with an integrated business challenge, delivering a practical approach to project management, data analysis, financial acumen, and marketing strategy.
This is followed by the study of four electives chosen from 22 wide-ranging specialisations, from Innovation to Finance, and more than 180 courses including business analytics, disruptive technology, innovation and behavioural science. These can be studied across any Hult campuses, including Boston, San Francisco, London, Dubai and New York, while online alternatives are available for selected courses. Executives can upgrade from the standard five EMBA electives to unlimited electives over the course of the two-year programme.
Unique to Hult is the Senior Executive Track, an add-on to the EMBA programme, which entails four advanced executive courses delivered during the spring and fall between London and Dubai campuses – including Emerging Tech for Executives in Dubai. Students also receive personal career support from coaches with an individualised plan, online and on-campus workshops.
Hult claims that nearly three-quarters (70%) of its EMBA alumni have been promoted or grown in their company since graduation. Hult also offers a one-year full-time MBA.
5
University of Wollongong in Dubai
18-24 months
AED 115,167
Since 2017, The University of Wollongong Dubai (UOWD) has been running an MBA course. Accredited by the CAA, KHDA, TEQSA and AACSB, and delivered by the Sydney Business School in Australia, the top-ranking MBA draws upon the curriculum of the Sydney Business School MBA, but also addresses locally relevant case studies and regional industry challenges.
The programme, which accepts applicants three times a year (September, January, April), and which is conveniently delivered on a flexible weekend basis, is designed to help busy executives address the strategic and operational challenges of an increasingly complex business environment in the MENA region and aims to equip already skilled managers with the tactical expertise to become transformational leaders.
The course structure of 12 subjects is informed by industry research and uniquely comprises three main themes (diagnostics, exploration and integration and application) along with a choice of two electives. The subject offering is aligned with UOW Sydney Business School, so students across campuses can collaborate in their learning and gain global experience.
Learning activities include current case studies that compare theory with examples of leading-edge organisational practices, guest lectures delivered by industry professionals, peer learning and critical reflection, followed by undertaking assessments that focus on using and applying knowledge and skills in real-life settings.
The delivery format has been designed for busy working professionals, so each subject is taught over four weekends of in-class study, allowing students to implement their learning directly in the workplace s they progress. The course also incorporates a period of overseas study to expose the region's future leaders to the opportunities and challenges of the international business environment. The University also offers the traditional one-year full-time MBA and specialised MBAs.
6
Strathclyde Business School
Dubai and Abu Dhabi
2 years
Fees TBC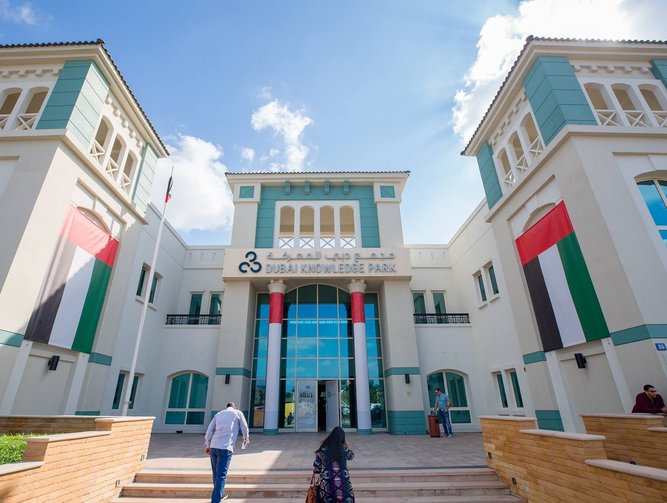 Strathclyde Business School at Dubai Knowledge Park, Dubai
This Scottish business school first launched its Executive MBA programme in the UAE in Dubai in 1995, followed by the launch of the Abu Centre in 2005 – with both part of the eight Strathclyde international centres worldwide, including one in nearby Bahrain and one in Oman. This means students can attend modules or workshops at any of the other international centres or electives in Scotland at no additional cost.
Strathclyde is one of just 108 business schools in the world and among just a handful regionally that offers all three major, most sought-after international accreditations (EQUIS, AMBA and AACSB) as well as accreditation from the UAE Ministry of Education and approval by the governments in the international centres. Its MBA has been ranked 26th out of 160 MBAs evaluated for Corporate Knights' 2022 Better World MBA ranking.
The two-year part-time EMBA programme comprises 14 subjects, four workshops and an MBA dissertation project incorporating research methods, which is the final part of the MBA programme. It is the only MBA in this part of the world that has four courses on 'strategy' with a keystone course in which students working in groups consult for three days to a real-world client.
There are two semesters each year, April and October, and students are provided with monthly intensive tutorials and seminars for all subjects delivered by resident academics or fly-in faculty at the Dubai campus, along with regular tutorials with locally based counsellors, textbooks and course workbooks, core learning materials, and online access to the Strathclyde University library, one of the biggest university libraries in Scotland. Assessment is based on practical application rather than a regurgitation of theory.
A highlight is the annual MBA Summer School which takes place in Glasgow, over May and June.
7
The University of Manchester Middle East Centre
Dubai
18-24 months
AED 172,124

The University of Manchester Middle East Centre
Pioneering business education in the Middle East, the University of Manchester brought its world-class blended Master's programmes for busy executives to the region 15 years ago. Embarking on the part-time Global MBA, UAE-based students will become part of five international centres – Dubai, as well as Manchester, Hong Kong, Singapore, and Shanghai.
Not only does the Global part-time MBA boast triple accreditation (AASCB, EQUIS, AMBA), but it is ranked 5th in the UK, 13th in Europe and 46th in the world.
Following an online pre-preparation course, students undertake four core courses (business accounting and finance; operationalising and communicating value; strategy and competition; and leading and managing in a global environment). Applied learning then kicks in with a live business project, giving students the flexibility to explore an entrepreneurial venture in a sector of choice, or tackle a business issue critical to their organisation. Among previous example projects: segmenting and targeting Chinese e-lock consumers and identifying and quantifying the critical success factors for taxi-hailing mobile apps.
Students also get to customise their MBA with three electives from a long list, with everything from 'negotiation skills' and 'work psychology for managerial success' to 'big data analytics' and 'engaging human talent'. Some electives are entirely online giving flexibility to learners, and they span all global centres, giving students the opportunity to widen network.
The course is taught via a combination of highly participative online learning along with five global workshop residentials equalling 31 days of face-to-face teaching. As well as face-to-face workshops, students get access to discussion forums, live online lectures and virtual workshops, virtual office hours with world-leading academics and virtual guest speakers. The three-day workshop residentials deliver a challenging mix of experiential learning from renowned business experts and practitioners, and group work focused on real business problems.
The University also offers the 18-month Global MBA Finance Accelerated, inclusive of 27 days of teaching across five workshop residences. Requirements are for applicants to have at least three years of work experience with a degree and 10 years in lieu of a degree.
8
Bayes Business School, City University
Dubai
20 months
Fees TBC
Ranking sixth best business school in the UK and 29th in Europe, triple-accredited Bayes Business School has brought its high-ranking Executive MBA to Dubai, giving students in the region the chance to study in-person but flexibly and develop their network in MENA.
The Bayes' Executive MBA, ranked sixth best in the UK and 54th worldwide, according to the Financial Times 2022, is typically made up of around 20 different nationalities and features more than a third (37%) women.
Studied part-time over two years, students commit to in-person, on-campus study in Dubai for four immersive days (Thursday to Sunday) every month, with the course delivering a mix of lectures and workshops from leading academics, policy makers, entrepreneurs and world-renowned practitioners, alongside projects.
The programme consists of 15 core modules covering all the key areas of business and management and taught over the first year across three blocks. While block one focuses on organisational behaviour, principals of marketing, and strategic leadership, block two helps students gain strong financial literacy and analytical skills and block three focuses on managing financial markets and developing a stronger understanding of the corporate structure.
Students select six elective modules from a long list with many of those available in Dubai tailored for the region (think Islamic Banking, Finance and Insurance, Global Real Estate Markets). Among international electives, student can opt for a study tour to another country (eg. South Africa, China) to gain insight into how businesses operate within cultural, economic and regulatory environments that are different.
Students also undertake the Business Mastery Project, a major piece of consultative work in which they address a real-world challenge for a chosen business or business sector. The programme also incorporates personalised workshops and one-to-one support, including a module on Business Academic Writing, enabling students to enhance the soft skills so key for senior leadership. Workshops range from interview and negotiation skills to developing executive presence and emotional intelligence.
Uniquely, with Bayes' Executive MBA in the region, students can participate in one of the modules in Dubai before signing up, to see if it's right for you, while MBA alumni get access to one free elective every year after graduation, providing them with access to lifelong learning.
9
MBA
2 years
AED 107,600
Study of the part-time MBA at Middlesex University Dubai offers a number of pathways. As well as the traditional MBA, executives can choose a specialised track, including MBA Healthcare Management, MBA Finance, MBA Marketing, MBA Innovation and Entrepreneurship, and MBA Business Analytics.
Designed specifically for the challenges of management within a complex international context, the MBA has six taught modules each worth 20 credits, with four of the modules core and common across all MBA pathways – these include strategy and innovation, financial and economic analysis, managing and developing people, and global marketing management. Students can then choose two electives to specialise, from the tracks discussed above.
Also compulsory, the 60-credit Business Transformation Project allows students to further develop and integrate the skills and knowledge acquired during the course by working on a specific organisational issue or problem.
Two intakes each year, in January and September, the course is taught over two years part-time, with sessions held during weekday evenings along with applied learning sessions and workshops scheduled over some weekends or holiday periods. Learning experiences include a mix of formal lectures, case study discussions, guided and independent research, workshops, debates, and student presentations, alongside simulations and role plays. Various methods are used to develop cognitive and practical skills.
The course also delivers the MBA International Field Trip, with past trips including Paris, Milan, Shanghai, Hong Kong and Madrid. Applicants to this course need only demonstrate two years continuous workplace experience.
10
SP Jain School of Global Management
Dubai
18 months
AED 99,350
Dubai is home to renowned Indian-born SP Jain's first-ever international campus, where students can undertake the 18-month part-time EMBA, a programme crafted and fine-tuned over nearly two decades of being taught here. The Dubai-based campus, which features hi-tech learning centres, mock trading rooms, video conferencing facilities and a library, has welcomed 50 batches of senior managers and professionals in Dubai since 2004.
Ranked among the top 100 (81st) by Ivy Exec, the 18-month part-time EMBA has been noted for its strengths in the curriculum, career advancement, global experience and work-life balance, not to mention its state-of-the-art teaching technology.
As well as covering core concepts of general management, addressing business functions such as economics, accounting, innovation and strategy, the programme offers specialist courses delivering in-depth coverage and insights into different industry tracks.
The focus on this EMBA is very much real-world application, so students take part in Mini-Projects at Work assessments throughout enabling them to investigate topics exclusive to their own organisation, as well as Multimedia Business Simulations, designed to practice real-world decision-making skills in an innovative and risk-free environment.
The Global Strategy Immersion Project aims to prepare students to plan, organise and collect data to analyse a global company in both a logical and fact-based way, with previous examples including Tesla entering Turkey and Canadian Solar entering Nigeria. While the Applied Strategic Project focuses on a greater understanding of the real-world corporate environment with students creating a consultant-class report for an organisation.
Students can choose between two unique and flexible formats, each designed to run in sync with the professional schedules of executives. The first is to study on-campus in Dubai in a blended learning format, combining face-to-face classes during weekends in Dubai with online classes. The second is exclusively via online.
The business school delivers learning in both formats via its award-winning and state-of-the-art ELO technology platform, which offers an immersive classroom-like experience virtually with real-time engagement. Via the platform, students get to connect with peers and faculty from all over the world, collaborate on assignments, discuss and debate, and participate in breakout sessions – just like a conventional face-to-face classroom.
Students can also study on-campus 12-month full-time for the Global MBA programme, designed exclusively professionals with more than three years of work experience.