Top 10 female CEOs leading Africa's biggest businesses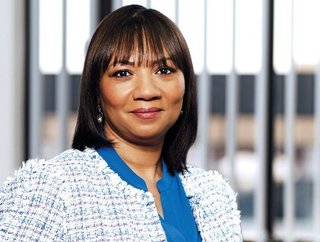 Bertina Engelbrecht, CEO, Clicks Group
Large, listed, women-led companies in Africa are outperforming their male-run counterparts, new analysis finds – here are Africa's top 10 female CEOs
Earlier this year, women leaders reached a new milestone. For the first time in the Fortune 500 list's 68-year history, more than 10% of Fortune 500 companies (53) are led by women.
While the picture of female leadership is improving in the US, albeit slightly and slowly, it remains less rosy elsewhere.
In Korea, for example, women hold just 5.2% of executive positions at publicly listed companies, while in India, just 4.7% do, according to Deloitte India.
While across the African continent, just 5% of companies listed on Africa's 24 stock exchanges have a woman as CEO.
That's according to a study of 2,020 companies listed on the 24 African stock exchanges, along with Bloomberg data, revealed in the Definitive List of Women CEOs from Africa.com and Standard Bank Group.
According to the analysis of 93 women across 17 countries, while women-led companies remain a rarity across Africa, those companies that do have a woman CEO outperform financially by a wide measure.
"Despite difficult market conditions in most sectors and most geographies across the continent, in 2022, female-run companies in Africa outperformed most benchmarks," says former Fortune 500 Board Director and Chair of Africa.com Teresa Clarke.
This trend of large-listed, women-led firms in Africa outperforming those led by men is being reflected all over the world.
McKinsey research from 2020 shows companies in the top quartile for gender diversity on executive teams were 25% more likely to have above-average profitability than companies in the bottom, while companies with more than 30% female executives were more likely to outperform companies that don't, research from academics from the Universities of Glasgow and Leicester found.
To celebrate the outperformance of female-led companies in Africa and elsewhere, we list the women who have made it to the top jobs across the continent and investigate how they got there and what they have achieved.
1
CEO, Anglo American Plc
Revenue: US$41.6 billion
Country: South Africa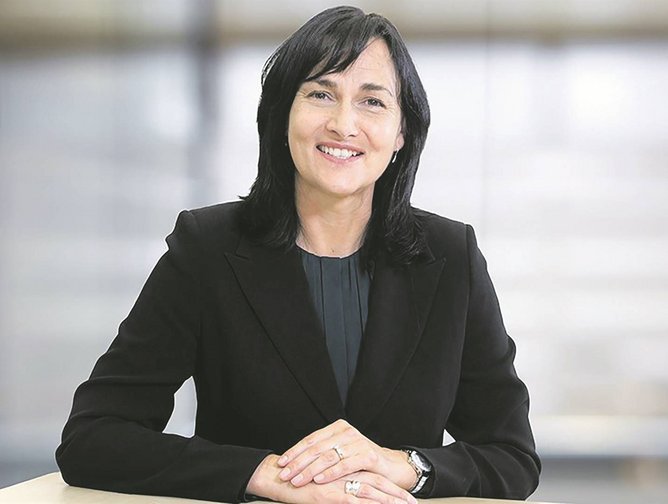 Natascha Vilijoen, CEO, Anglo American Platinum in South Africa
The first South African woman to helm a major profit driver within multinational mining giant Anglo American, Natascha Viljoen has long been a breaker of glass ceilings with more than 30 years of mining experience across a diverse range of commodities.
As CEO of Anglo American's platinum business (Amplats), the world's largest producer of platinum, in South Africa since 2020, Natascha is responsible for managing more than 25,000 employees and six owned and joint venture mining operations.
The former Loomin executive led the transformation of technical processing capabilities at Anglo American since joining the group in 2014, "leading Anglo American Platinum with enormous skill and dedication, transforming the company's value creation trajectory," Norman Mbazima, Chairman of Anglo American Platinum recently said.
Prior to the CEO role, she held a series of operating and technical positions within the organisation, including as head of Amplats' processing division from 2014. She also previously spent six years at Lonmin, where she served as EVP of Processing and with responsibility for various wider corporate functions, including sustainability.
A metallurgical engineer, Natascha holds an engineering degree from North West University in South Africa and an Executive MBA from the university of Cape Town.
Natascha is currently serving her 12-month notice period at Amplat, having recently resigned amid a move to Newmont Corporation, the world's leading gold company, where she will serve as Executive VP and Chief Operating Officer.
2
CEO, Kumba Iron Ore Ltd
Revenue: US$6.9 billion
Country: South Africa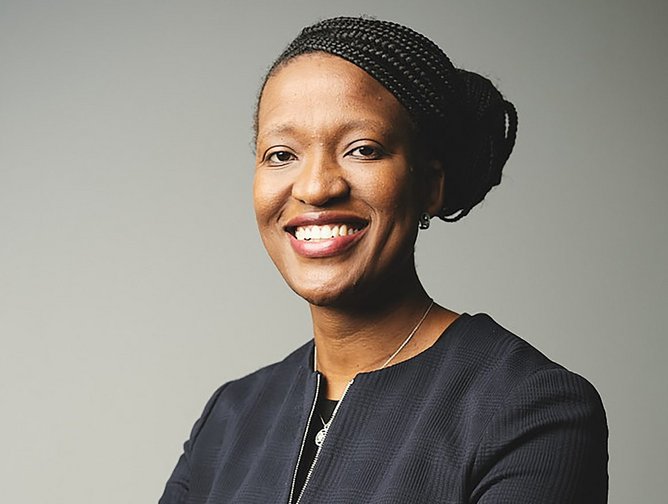 Nompumelelo Zikalala, CEO, Kumba Iron Ore
Another seasoned executive and mining veteran, with more than two decades of mining experience, Nompumelelo Zikalala (Mpumi) has served as CEO of Johannesburg-listed Kumba Iron Ore, a subsidiary of Anglo American, since January 2022.
Under her leadership, Kumba, the fifth largest iron-ore producer in the world and the largest in Africa, delivered a resilient financial performance in 2022 and has continued to focus on sustainability and safety.
Passionate about helping to transform the mining industry, Mpumi has helped to drive greater diversity and lead the industry's move to sustainability and carbon-neutral mining. She is also committed to accelerating the involvement of women and youth in the industry.
This follows a 20-year career for Mpumi at diamond mining giant De Beers, where she held a number of senior operational and commercial leadership roles. Among her many accolades, Mpumi was the first female GM in the De Beers Group (2007) and was listed in the Top 100 Global Inspirational Women in Mining Awards (2018).
She spent three and a half years as GM of De Beers Voorspoed mine, and held the roles of Deputy CEO of De Beers Consolidated Mines and MD, De Beers Group Managed Operations, where she covered operations in South Africa and Canada.
Mpumi, who earned her chemical engineering degree from the University of the Witwatersrand, kicked off her career as a chemical engineering bursar at Anglo American.
3
CEO, Bidvest Group
Revenue: US$6.6 billion
Country: South Africa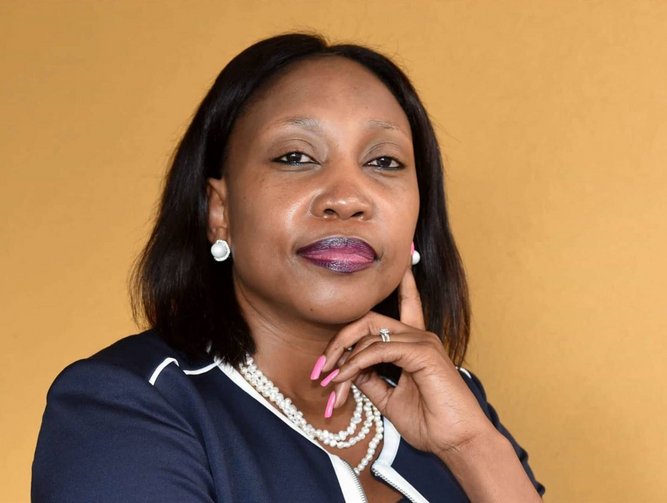 Mpumi Madisa, CEO, Bidvest Group
When Mpumi took the helm of Bidvest Group in 2020, just shy of her 40th birthday, she became the only black female CEO among the top 450 Johannesburg Stock Exchange listed companies.
Since taking leadership mid-pandemic, Mpumi has successfully steered the industrial conglomerate, whose portfolio includes freight, consumer and commercial products, to double-digit profits – posting a 15% increase in profits to a trading profit (R9.7bn). During her tenure, too, Bidvest has grown its renewables and alternative energy segment.
With four years under her Bidvest belt, Mpumi has worked her way up the leadership ranks, including as Group Sales and Marketing director and Executive Director and was CEO-in-waiting for a number of years prior to transitioning. She is described by former CEO Lindsay Ralphs as having "exceptional leadership skills and depth of experience".
Passionate about mentorship and female leadership advocacy, Mpumi has worked on creating an enabling environment especially for women to succeed and rise.
4
CEO, Clicks Group Ltd
Revenue: US$2.6 billion
Country: South Africa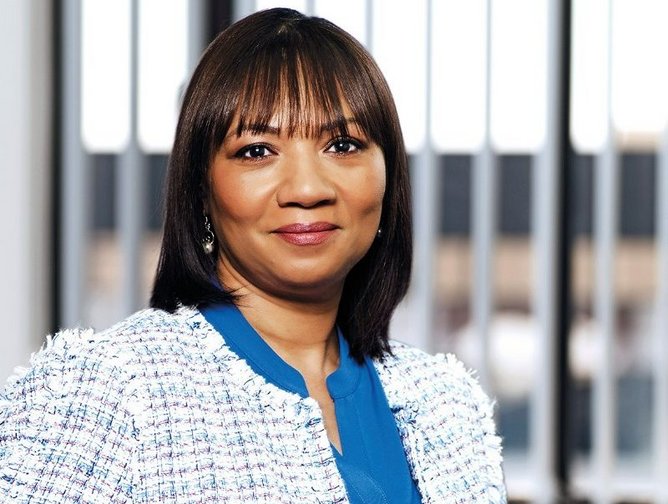 Bertina Engelbrecht, CEO, Clicks Group
When Bertina took the helm of Clicks Group in early 2022, she became the first Black woman to lead a listed retail group in South Africa. And under her leadership, Clicks has delivered strong turnover and profit growth, expanded its retail footprint, and acquired its first 24-hour pharmacy, with extensive store and pharmacy roll-out plans for 2023.
But even before this, as part of the executive leadership team for the past 15 years, Bertina was directly involved in the development of the Group's strategy and growth of the business into the leader in the health and wellness sector it is today.
Joining the health and beauty retailer in 2006 as Group HR Director, Bertina has actively championed for the people agenda to be integrated into the business and for HR to have a seat at the decision-making table. She launched Clicks' employee share scheme, which is now one of the most successful employee share schemes to date.
Prior to Clicks, she served as GM for Shell SA Energy and regional HR manager for Shell Oil Products Africa, as well as director of organisational effectiveness at Sea Harvest. An admitted attorney, she has a Master's in Law from the University of Cape Town.
5
CEO, Exxaro Resources

Revenue: US$2.2 billion

Country: South Africa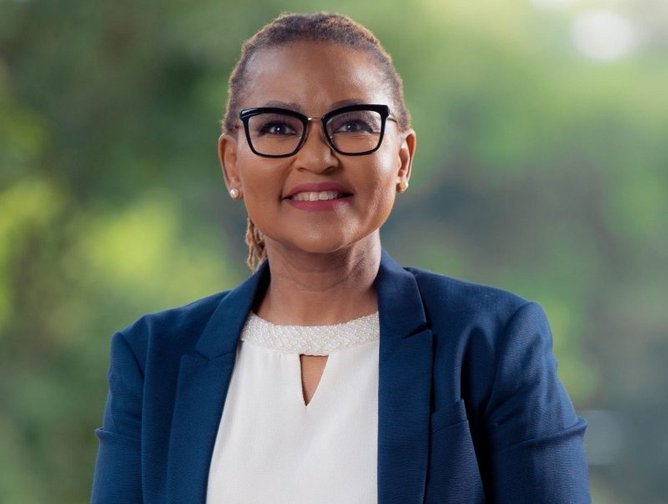 Dr Nombasa Tsengwa, CEO, Exxaro Resources
Widely considered one of the hardest-working leaders in the mining industry, Dr Nombasa Tsengwa has secured numerous industry accolades during her two decades of executive management and board experience across the public and private sector.
Among these, the Standard Bank Business Woman of the Year award, in 2017, and the following year, she was named Africa's Most Influential Woman in Business and Government in the Mining Industry at the Pan African Awards.
During her 20 years at Exxaro Resources, one of South Africa's leading mining and renewable energy solutions companies, Nombasa has held increasingly senior leadership roles, including heading up coal operations and helming the minerals business, and has played a significant role in the formulation of the company's low-carbon strategy.
As part of a carefully considered succession plan, Nombasa was appointed CEO Designate for the JSE-listed black-empowered and black-led company in 2021, becoming CEO 18 months later. She has strengthened the executive team and expanded the company's geographical diversity, while also nourishing its project, cost, and capital management skills.
6
CEO, Royal Bafokeng Holdings

Revenue: US$1.1 billion

Country: South Africa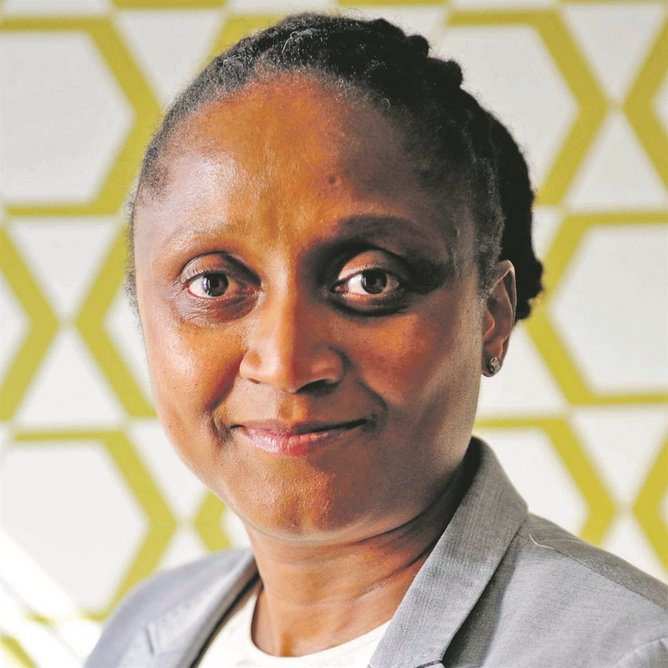 Albertinah Kekana, CEO, Royal Bafokeng Holdings
As Chief Executive of Royal Bafokeng Holdings for more than a decade, Albertinah has successfully executed the community-based investment company's portfolio diversification strategy.
Albertinah has more than 20 years of experience in both non-executive and executive roles and extensive experience in various sectors including mining, financial services, oil and gas, as well as telecommunications, digital and energy infrastructure.
She has broad experience in financial services including investment banking at Rothschild and UBS, where she spent five years as corporate finance director; and in asset and investment management, having spent eight years as COO at the Public Investment Corporation, where she drove interventions to ensure corporate performance targets were achieved.
She has extensive asset management, investment banking and business leadership experience, starting her career at PwC where she spent three years as assistant manager of corporate finance.
A qualified chartered accountant, she has a commerce degree from the University of Cape Town and advanced management training from Harvard.
7
CEO and Group MD, East African Breweries

Revenue: US$970 million

Country: Kenya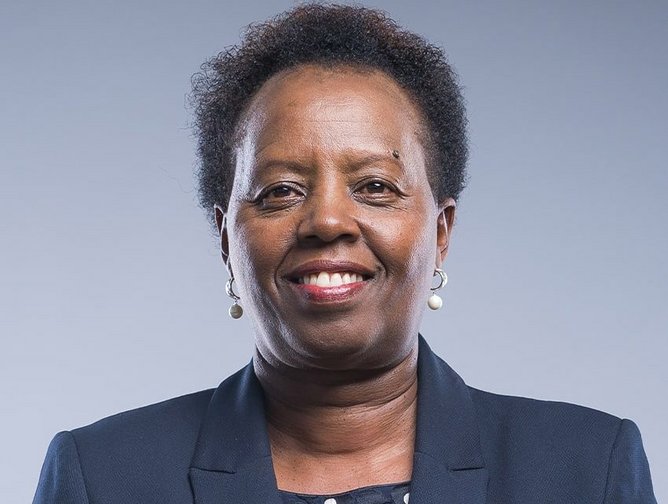 Jane Karuku, CEO and Group MD, East African Breweries
As the EABL Group MD and CEO, Jane Karuku is not only the first female chief executive in the company's 100-year history, but among the most senior leaders in East Africa, driving East and Central Africa's largest and most profitable manufacturing business to greater heights. EABL has a diverse portfolio of more than 40 brands including global brands such as Johnnie Walker and Guinness
Since taking the helm of EABL, and its, in 2021, Jane has overseen a huge recovery in EABL's financial and operational performance, growing its net sales to Sh86 billion in 2021, a 15% YoY jump from 2020, and surpassing its pre-pandemic 2019 net sales. This underlines the successful turnaround Jane was able to achieve. Under her tenure too, the Group published its inaugural Sustainability Report (2021), with highlights including a US$5 million 10-year fund to help pubs and bars recover from the pandemic, and a bold ambition to source up to 80% of all raw materials locally.
Jane's strong management and leadership experience over 25 years across FMCG and non-governmental organisations has landed her numerous accolades, including being awarded for her contribution to the country's social and economic development by the President of Kenya.
Jane's experience spans strategy development, operational management, marketing, and organisational change, and she has held senior roles with Farmers Choice Kenya, Kenya Cooperative Creameries, Alliance for a Green Revolution, and Telkom Kenya, where she was credited with the transformation of the organisation. She also held a senior role at Cadburys, responsible for 14 countries, and where she conceived and implemented a highly successful growth program for the business.
She earned her MBA in Marketing from the University of California.
8

Ntombi Felicia Msiza

CEO, Raubex Group
Revenue: US$781 million
Country: South Africa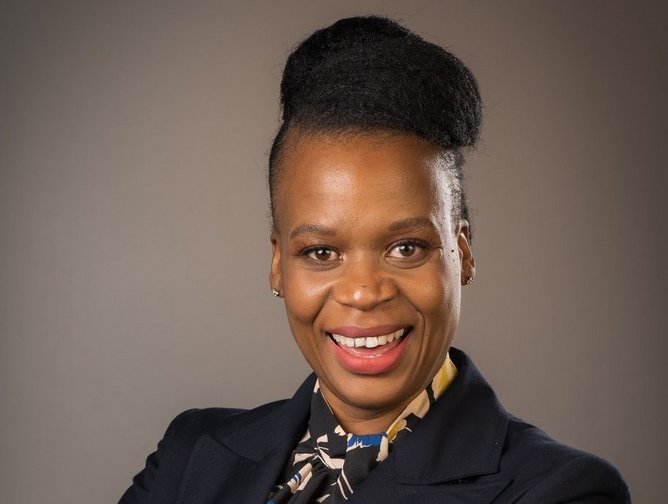 Ntombi Felicia Msiza, CEO, Raubex Group
Seasoned executive Ntombi Felicia Msiza took the reins of construction giant Raubex mid-2022, following five years as Executive Director responsible for Governance, Risk and Compliance.
Ntombi's extensive knowledge and experience in ethics, strategy, risk, corporate governance and legal and compliance has been instrumental in enabling the construction giant to strengthen its structures and processes in line with its growth over the last six years.
She has had a long career in audit and risk management, having previously served as Director of Risk and Assurance at City Power SOC, and Head of Internal Audit at IDT, and prior to Raubex, as Group Chief Audit Executive at Denel SOC.
A certified Chartered Director, Ntombi holds a commerce degree and MBA.
9
CEO and Managing Director, Fidelity Bank
Revenue: US$600 million
Country: Nigeria
Since taking the helm of Fidelity Bank in 2021, Nneka has not only bagged herself Banker of the Year at the Leadership Annual Conference and Awards, but also bagged the bank numerous accolades, including Best SME Bank Nigeria in 2022 by the Global Banking & Finance Awards, Fastest Growing Bank at the BusinessDay Banks Awards.
Renowned as being a transformational leader, Nneka is credited with playing a significant role in the transformation of Fidelity Bank over six years, prior to becoming CEO at the start of 2021. Formerly Executive Director, Lagos and South West for Fidelity, she led the transformation of the Directorate to profitability and sustained its impressive YoY growth, including contributing 28% of the Bank's PBT, deposits and loans.
With more than three decades of experience, Nneka has earned her strategic banking stripes, as part of the management team that successfully turned around Enterprise Bank, and secured formal commendation from the Asset Management Corporation of Nigeria,
She has held varying management spanning legal, investment, retail, commercial and corporate banking, for big-name banks including Standard Chartered, Zenith Bank, and Citizens International Bank, and has been involved in the structuring of transactions spanning sectors including oil and gas, manufacturing, aviation, and real estate.
She holds an LLB and Masters of Laws from the University of Nigeria and Kings College, and has received extensive executive training from Harvard Business School, INSEAD and Wharton.
10
CEO, Merafe Resources

Revenue: US$546 million

Country: South Africa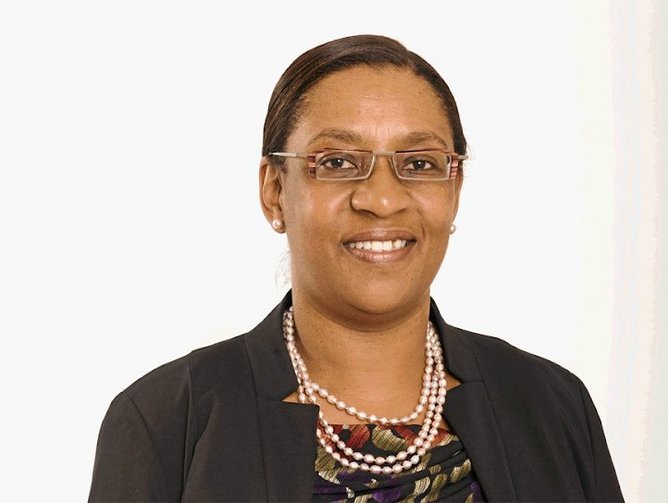 Zanele Matlala, CEO, Merafe Resources
Part of the Merafe team for nearly two decades, joining in 2005 as an independent non-executive director before being appointed finance chief in 2010, Zanele Matlala took the helm of Merafe Resources 10 years ago.
She has steered the JSE-listed mining company, which is heavily involved in the mining of chrome and the processing of chrome ore into ferrochrome, producer cautiously but successfully. Under her tenure, the company reported the second highest headline earnings in its history, in 2017, driving its bounce-back to profitability following the pandemic and delivering one of the strongest so-called 'dividend stocks' on the JSE with a yield of 25%.
A chartered accountant by profession, Zanele has extensive corporate finance experience under her executive belt, working as the financial director of Kagiso Trust investments and as chief finance officer at the Development Bank of Southern Africa.
Last year, Zanele received the Outstanding Alumni Award at the prestigious Chancellor's Calabash Awards acknowledging her expertise and contribution to society.