Global CEOs join COP28 forum to deliver business expertise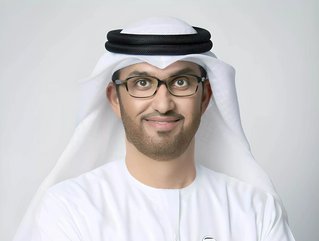 Dr Sultan bin Ahmed Al Jaber, Minister of Industry and Advanced Technology and COP28 President-Designate
The Business and Philanthropy Climate Forum with gather 500 CEOs and leaders at COP28 to 'disrupt business as usual' in UAE's inclusive approach
The countdown to COP28 is well and truly on, and as well as the world's most important gathering on climate change, there are a multitude of meetings and associated events happening on the sidelines.
Like the Business and Philanthropy Climate Forum (BPCF) being held 1-2 December alongside the world leaders World Climate Action Summit.
The CEO-level Forum will gather 500 global business leaders and philanthropists to discuss ways to advance the journey to net zero and promote nature-positive goals.
This multi-stakeholder approach is novel, and driven by host nation the UAE's ambition to make this COP truly inclusive. The two-week agenda for COP28 was developed in consultation with stakeholders from around the world in a six-week open consultation – the first approach taken by a COP Presidency.
The aim behind hosting the forum alongside the World Climate Action Summit – which features heads of state – is to close the gap between policy and practice, and to make sure that this COP delivers action rather than just ambition.
"To disrupt business as usual and fix climate finance, we need action from everyone," said Dr Sultan bin Ahmed Al Jaber, Minister of Industry and Advanced Technology and COP28 President-Designate.
"We are committed to underpinning everything at COP28 with full inclusivity and we want to bring together key stakeholders to work on collective solutions. That is why I am hosting the Business & Philanthropy Climate Forum to deliver concrete outcomes from the private and philanthropic sectors that can be presented at the highest levels of COP28.
"Businesses and philanthropists must play leading roles in meeting net zero pathways and delivering sustainable development, and at COP28, they will have a platform to do so."
Tapping business and philanthropy to tackle biggest climate issues
The forum will begin with the Synergising Business and Philanthropy: A New Paradigm for Climate & Nature Action session on 1 December in the COP28 Blue Zone that will address how best to mobilise the private sector to deliver meaningful action and private finance for the Global South.

The forum will then move to the Green Zone Conference Centre for afternoon sessions under the banner of Business & Philanthropy as Game Changers: Setting the Stage for Action.
Day two will see participants tackle Forging Pathways to Green Growth.
It will be fascinating to see how the forum brings together business and philanthropy to tackle some of the biggest issues that have evaded governments, drawing on the real-world experience and skills of executives to bring a private sector mindset.
This will be particularly apt with COP28 concluding the Global Stocktake when it comes to meeting targets outlined in the Paris Agreement.
"To keep 1.5 within reach we must act with 'ambition and urgency' to reduce emissions by 43% by 2030," said Dr Al Jaber. "That is why the COP28 Presidency has put forward an ambitious action agenda centred around fast-tracking a just and well managed energy transition that leaves no one behind, fixing climate finance, focusing on people's lives and livelihoods, and underpinning everything with full inclusivity.
"I believe we can deliver all of this while creating sustainable economic growth for our people, but we must urgently disrupt business as usual and unite like never before to move from ambition to action and from rhetoric to real results."
The Business and Philanthropy Climate Forum will be held at the beginning of the two-week COP28 programme from 30 November to 12 December 2023.
******
For more business insights, check out the latest edition of Business Chief Middle East & Africa and be sure to follow us on LinkedIn and Twitter.
You may also be interested in the Business Chief US website.
Please also check out our upcoming event – Procurement & Supply Chain LIVE in London on September 26-27, 2023.
BizClik is a global provider of B2B digital media platforms that cover executive communities for CEOs, CFOs and CMOs, as well as leaders in Sustainability, Procurement & Supply Chain, Technology & AI, Cyber, FinTech & InsurTech. We also cover industries including Manufacturing, Mining, Energy, EV, Construction, Healthcare and Food & Drink.
BizClik, based in London, Dubai and New York, offers services such as content creation, advertising and sponsorship solutions, webinars and events.