Top 10 largest listed banks in Saudi Arabia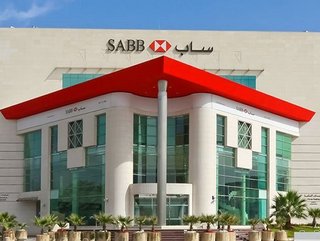 As Saudi Arabia records the highest rate of growth in the past decade, the Kingdom's top 10 banks report a jump in profit of 9.3% – here are the top 10
The top 10 banks in Saudi Arabia have witnessed robust growth in profitability with net profit increasing 9.3% quarter-on-quarter, according to the latest Saudi Arabia Banking Pulse for Q3 2022 by professional services firm Alvarez & Marsal.
Profitability was underpinned by higher total interest income of 15.9% quarter-on-quarter and lower impairment charges for the quarter of 15.4%.
The report found that operating income of the Kingdom's top 10 banks grew at a faster pace in the third quarter of 2022 than the previous quarter, and that the banks exhibited improved cost efficiency for the third consecutive quarter.
Banks in the Kingdom, like their GCC peers, are recording improved operating conditions and increased profitability as Gulf economies continue to bounce back from the pandemic slowdown.
The Kingdom of Saudi Arabia is one of the fastest-growing G20 economies with a burgeoning middle class that is accumulating wealth.
Saudi Arabia's economy, the Arab world's largest, grew 9.9% in the first quarter of 2022 to record the highest rate of growth in the past decade, the latest government data revealed.
Following strong expansion in 2020 and 2021, driven by mortgages, consumer loans and lending to SMEs, Saudi banks' credit growth is expected to stay strong at about 12% in 2022, according to S&P Global Ratings.
Here are the 10 largest Tadawul-listed banks in the Kingdom.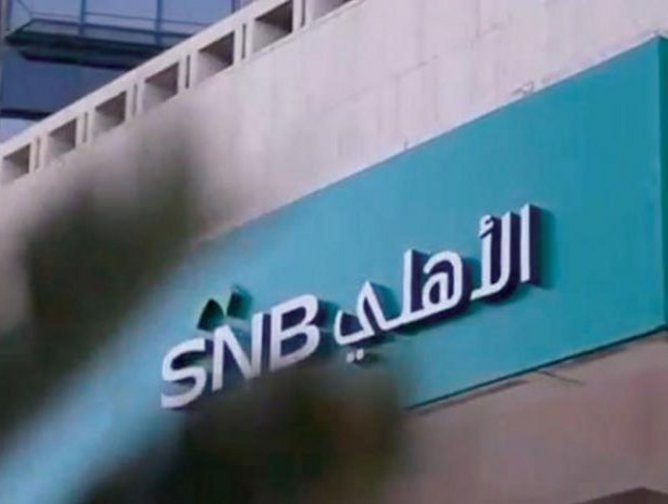 1 Saudi National Bank
Group CEO Saeed Al-Ghamdi
Market value: US$79.3bn
Saudi Arabia's largest commercial bank and largest lender by assets (US$243.8bn), Saudi National Bank (SNB) was created by the merger of National Commercial Bank with smaller rival Samba Financial Group last year. The bank is majority-owned (37.2%) by the Kingdom's Public Investment Fund. With subsidiaries and affiliates operating in eight countries, SNB has more than 11 million customers, 500+ branches and a significant private banking proposition. In Asset Management, SNB Capital is the largest manager by AUM in the Kingdom with US$67bn AUM. The Bank, which has a market value of US$79.3bn, almost doubled second-quarter net profit to US$1.22bn, driven by a sharp rise in operating income as the economic momentum in the Kingdom continued to gather pace. In the third quarter of 2022, its net profit rose 18.7% from the same period last year to US$1.26bn. SNB recently committed US$1.5bn to become a new strategic investor in troubled lender Credit Suisse Group AG and take a 9.9% stake in the firm.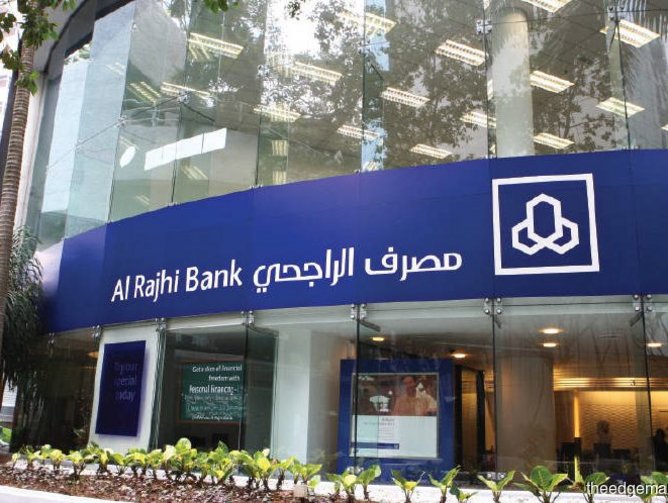 2 Al Rajhi Bank
CEO: Waleed Al Mogbel
Market value US$90.7bn
Founded in 1957, Al Rajhi Bank is credited with being Saudi Arabia's second-largest lender by assets (US$102.18bn) and the world's largest Islamic bank by capital. It claims to have the largest customer base in Saudi Arabia with more than 12 million customers, as well as nearly 10,000 employees and a network of more than 521 branches and 212 remittance centres across the Kingdom. The bank is a major investor in the Kingdom's business and one of the major joint stock firms in Saudi. Al Rajhi recently became the first Islamic financial institution in the world to conclude a Shariah-compliant sustainability financing – a three-year dual tranche sustainability commodity Murabaha facility – a transaction considered to be the largest Shariah-compliant syndication in the Middle East that complies with ESG practices. The bank has reported a 19% profit surge to US$3.46bn in the first nine months of 2022, bolstered by a 13% surge in operating income. The increase in operating income was fuelled by higher financing and investment income, fees from banking services, and exchange income. Al Rajhi Bank's social responsibility strategy focuses on the education, health, and housing sectors and it recently launched the Al Rajhi Bank Program for Educational Orphans Care.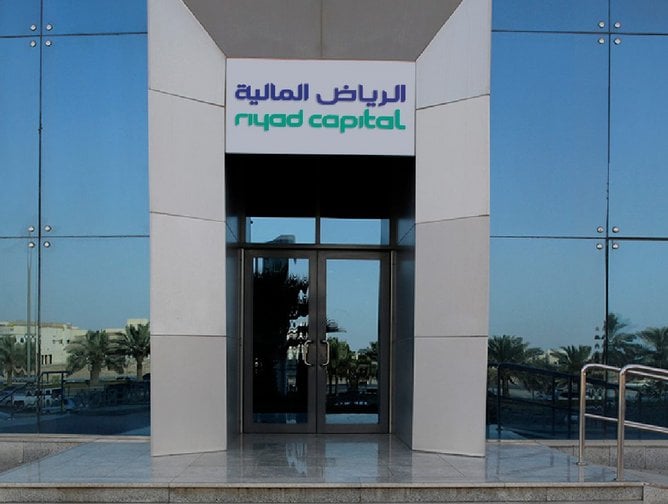 3 Riyad Bank
CEO Tareq Al Sadhan
Market value US$27bn
Established in 1957 with a paid-up capital of US$7.98bn, Riyad Bank is ranked the third largest financial institution in assets (US$86.9bn assets). Today, the bank has more than 6,600 employees and is among the Saudi organisations with the highest national employment rate of 94%. The bank, which has a market value of US$27bn, provides a comprehensive range of products and services fully compliant with the Islamic Sharia to meet needs of retail and corporate customers, including SMEs. They have a network of 340 branches in the Kingdom, one in the UK, an agency in the US (Houston) and office in Singapore. The bank's investment arm, Riyad Capital, is a leading player in the IPO advisory business and asset management. Riyad Bank witnessed a 13.22% year-on-year surge in net profit to US$1.33bn during the first nine months of 2022 versus 2021, while assets went up by 9.17%. Earlier this year, the Bank successfully closed the issuance of a US$750m Additional Tier 1 capital sustainability Sukuk, making it the first sustainable AT1 Sukuk globally. Last year, the Bank signed an agreement with the Yanbu Chamber of Commerce to launch new financing solutions that help SMEs in the Kingdom.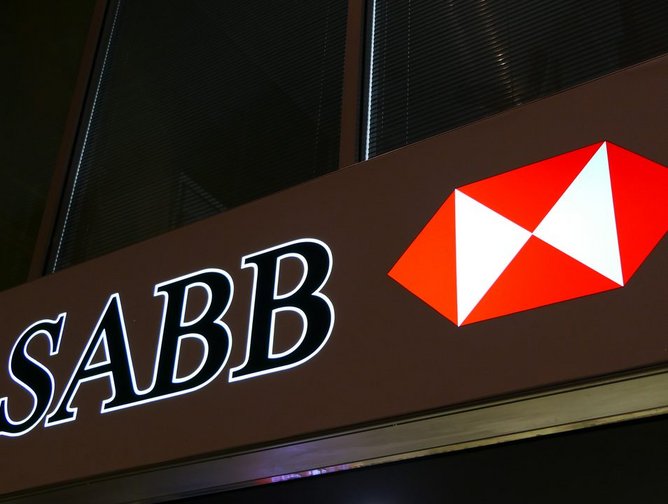 4 Saudi British Bank
CEO Tony Cripps
Market value US$21.8bn
Established in 1978 as a Saudi joint stock company in which British banking firm HSBC Holdings Plc owns a minority stake, Riyadh-based Saudi British Bank (SABB) is a licensed financial institution operating under supervision and control of the Saudi Central Bank. SABB provides commercial, private, and Islamic banking services to individuals and companies via 108 branches in the Kingdom. The Bank, which has a market value of US$21.8bn, recorded a net profit of US$926m for the nine-month period ending September 2022, rising 26% on the same period last year. The bank also announced its ESG strategy in September and aims to grow its ESG framework compliance balance lending sheet between 15-20% in the very short term or over the next 5-7 years. Last year, the lender became the first Saudi Arabian institution to make a green deposit, with the funds deposited with HSBC in the UAE to be solely used to finance green initiatives. SABB was one of four banks in the Kingdom that last year issued the first US$3.76bn green loan for the Red Sea Development Co.
5 Banque Saudi Fransi
CEO Bader Hamad Alsalloom
Market value US$15.4bn
Established as a Saudi Arabian joint stock company in 1974, Riyadh-headquartered Banque Saudi Fransi (BSF) is affiliated with Credit Agricole, the second largest bank in France. Kingdom Holding is the bank's largest shareholder with a 16.2% stake, followed by Rashed Abdul Rahman AlRashed & Sons Group with its 9.8% share. BSF provides financial services in corporate, commercial and retail banking including Islamic banking and investment services such as asset management via its subsidiary Saudi Fransi Capital. BSF has more than 3,000 employees, 84 branches and 45,031 POS across all cities in the Kingdom. With a market value of US$15.4bn, the Tadawul-listed lender reported a 9% profit surge to US$719m for the first nine months of 2022, driven by an 8% boost in total operating income. CEO Bader Hamad recently took the reins of the bank, following his role as Acting CEO. The bank also joined with Riyadh-listed MIS to establish a venture capital fund to invest in early-stage tech startups in Saudi.
6 Alinma Bank
CEO Abdullah bin Ali AlKhalifa
Market value US$17.8bn
Alinma Bank is a Shariah law-compliant, commercial. Islamic bank providing financial solutions such as loans, investment and cash management, trade operations, savings, credit and debit, and other banking services. It is 10% owned by Saudi's Public Investment Fund. The bank boasts more than 2.9 million customers, including 1.2 million active users of its Smart App. For the first nine months of 2022, the bank saw its net profits rise by 34% to US$263m, driven by a 17% increase in total operating income. Looking ahead, revenue for the bank is forecast to grow 16% pa on average during the next three years.
7 Arab National Bank
Market value US$13bn
Among the largest banks in the Middle East, Riyadh-headquartered Arab National Bank (ARNB) began operations in 1979 and has grown to serve more than two million customers from 216 premises across the Kingdom. ANB has regional offices in Jeddah, Khobar, and an international branch in London. Earlier this year, the bank signed a US$293.3m agreement with the SME General Authority 'Monsha'at' to support SMEs and entrepreneurs with financing and banking services.
8 Bank Albilad
Market value US$11.9bn
Established in 2004, Islamic Saudi lender Bank Albilad offers Shariah-compliant banking products and services, operating more than 150 branches, five sales points, and some 170 Enjaz remittance centres across the Kingdom. Earlier this year, the bank launched a new subsidiary, Enjaz Payment Services Company, through which all the bank's payments and remittances activities will now be operated. In 2021, the bank reported a 25% increase in its profits, while in the first nine months of 2022, saw an increase in net profits of 23% – driven by higher income from investment and financing activities. The banking group also owns the Abilad investment Company and the Albilad Real Estate Company.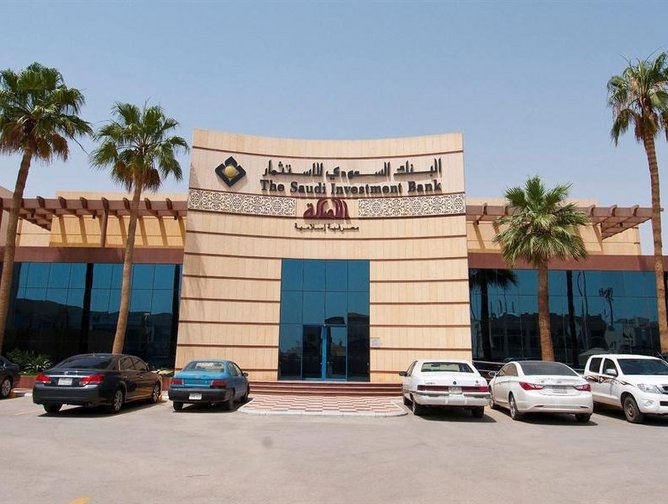 9 The Saudi Investment Bank
Market value US$5.3bn
Established in 1977 as a Saudi joint stock, The Saudi Investment Bank (SAIB) offers wholesale, retail and commercial banking products and services for individuals and companies focused on financing quasi-government and private industrial sectors and trade finance products for facilitating imports and increasing Saudi exports – as well as stock trading, asset management, leasing, mortgage, and insurance services. The bank, which has a market value of US$5.3bn, boasts more than 50 branches in the Kingdom. Among the bank's shareholders are The General Organisation for Social Insurance (25.6%), as well as JP Morgan Chase and Mizuho Corporate Bank.
10 Bank Aljazira
Market value US$5bn
Created in 1975, and headquartered in Jeddah, Bank Aljazira (BAJ) is a Shariah-compliant bank with more than 80 branches and nearly 2,500 employees. Among its many subsidiaries are AlJazira Capital, the Aman Development and Real Estate Investment Company, the Aman Insurance Agency Company, and AlJazira Securities limited. The bank's net profit for the first nine months of 2022 rose 11% to US$230m, driven by lower operating costs. This follows the bank's 2021 surge in profits.