Top 10 women leaders in fintech in EMEA region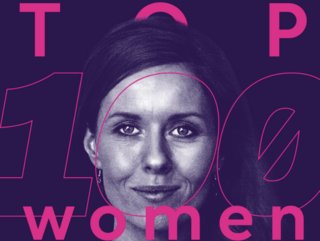 These 10 women in fintech reflect just how far the financial services industry has come in DE&I, according to sister publication FinTech Magazine
Sister publication FinTech Magazine has revealed its Top 100 Women in Fintech list.
The list follows on from the magazine's inaugural list last year and continues to celebrate the work women leaders are doing in financial services globally in 2022.
From banking experts to dynamic CEOs and startup co-founders, this year's list is a proud reflection of just how far the financial services industry has come in terms of diversity, equality and inclusion.
Nominated by readers of FinTech Magazine, the Top 100 are all award-winners, entrepreneurs, angel investors, technology experts and so much more, with many having overcome challenges in the male-dominated industry of financial services to reach the top of their fields.
FinTech Magazine editor Joanna England says that FinTech is an industry doing more than most to #breakthebias and provide a fair and level playing field for women around the world and "the women featured in this special supplement are driving those initiatives".
Here, we highlight the top 10 fintech females in the EMEA region from the UK and the Netherlands to the UAE and Spain, and across roles including CIO, CEO and COO.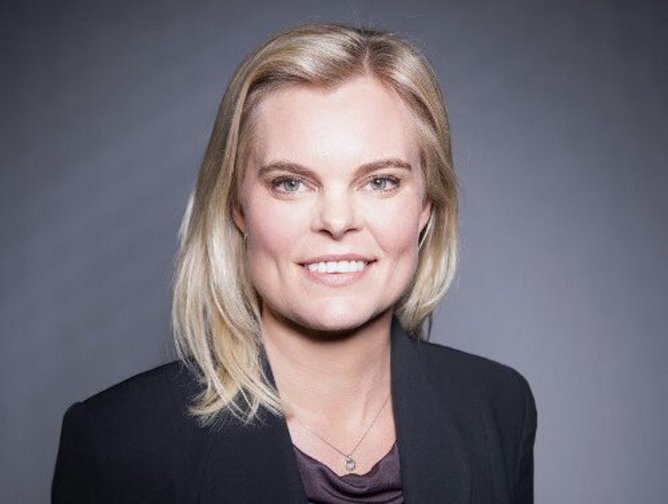 1 Linda Hoglund
Chief Operating Officer
Klarna
Born and raised in Stockholm, Sweden, Linda Hoglund returned to Klarna as COO in 2021, having left to work at Grab, the Singaporean superapp. But she began her journey with the BNPL giant in May of 2011 as an executive after starting her career in finance as an investment banker at Goldman Sachs.
When she joined as Klarna's CFO, she split her time between Sweden and Singapore. As part of the management team driving the growth and strategy of the company, she was responsible for the global finance function of 50 employees, including business planning, corporate finance, compliance, and treasure as well as the data, procurement, and pricing analytics teams. In October 2013, she became Klarna's EVP, overlooking new region evaluation and plans.
With two decades of executive experience and expertise in managing digital businesses, optimising scaling and expansion, business planning and financial management, Linda has held CFO roles at various listed companies, among them Nasdaq-listed games publisher Electronic Arts and Stockholm-listed games developer Digital Illusions.
She has a strong passion for supporting growth and driving company development, both through the finance function and working close to the business and operations overall. She has been part of several growth journeys building unicorns and knows what it takes to scale, including mobile applications developer BlueFactory, which she co-founded.
Truly international, she has lived and worked in Sweden, Germany, London, Canada, the US, Hong Kong, Singapore, and Indonesia, and has a Masters' degree in economics and business administration from the Stockholm School of Economics and also specialises in accounting, finance, and international business.
2 Isabel Jimeno Fernandez
Corporation CIO
Santander
An impressive and innovative leader in her sphere, Isabel Jimeno Fernandez has been the CIO of Santander for almost eight years. Prior to Santander, she spent nearly a decade at Produban, serving as Director of Infrastructure for five years, and nine years at Vodafone Spain, as CIO. Isabel has gained a market reputation as a dynamic decision-maker and a skilled negotiator.
However, her talents are not only to be found in the world of banking. Keenly intellectual, Isabel's background is in technology – and she holds an MSc from CUA University in Washington DC, with key skills including JavaScript, management customer service, Java, PHP and disaster recovery.
3 Ghinwa Baradhi
CIO MENAT
HSBC
With more than 25 years of experience across enterprise change management and operational within major international financial services environments, Ghinwa Baradhi is considered one of the top CIO banking leaders globally.
An innovative and dynamic executive who excels in leading multi-disciplined, international, virtual resource teams across both the business and IT, Ghinwa has been with HSBC for more than 15 years, serving in increasingly senior leadership roles including Middle East head of IT Operations and Global Head of Application Services, and CIO since 2015. Prior to HSBC, she led business intelligence at Emirates Bank for seven years.
She is HSBC's nominated member to the UAE Banks Federation (UBF) IT Committee and is also HSBC's nominated sponsor for Diversity & Inclusion for Technology globally. In recognition of her work she received the International Data Corporation CIO Excellence Awards 2019 across MENA.
Her work in the international banking world, as well as her extensive Middle East experience, has led her to be fluent in several languages including English, Arabic and French. She has an MSc in computer science and an MBA.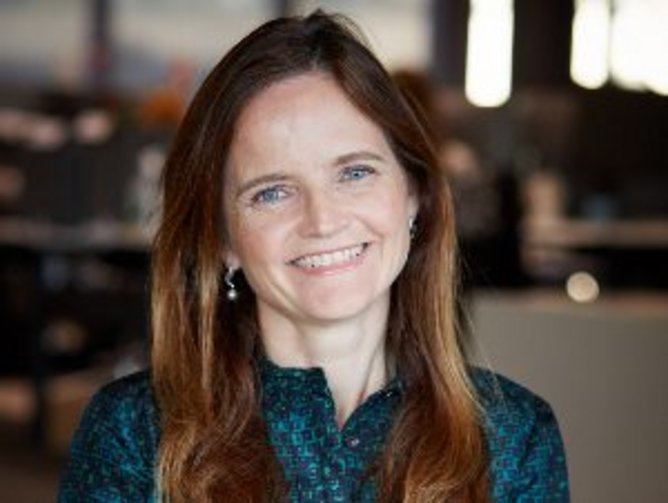 4 Charlotte Hogg
CEO, Europe
Visa
With more than 25 years of experience in financial services, bank operations and management consulting, UK-based Charlotte Hogg has served as CEO, Europe for Visa since 2017.
Previously she served as COO for the Bank of England (2013-2017), led retail distribution for Santander in the UK (2011-2013) and worked at Experian as Managing Director UK and Ireland (2008-2011). Earlier in her career, she took the reins as chief executive of Goldfish Bank at Discover Financial Services, and also served as director for strategy and planning at Morgan Stanley, and as a management consultant at McKinsey, based in the US.
Charlotte is currently a non-executive director at RELX plc and a UK finance board member. Previously, she was a Delegate and member of Finance Committee at Oxford University Press and a non-executive director at BBC Worldwide.
An Oxford University graduate, Charlotte has multiple honorary doctorates under her educational belt, among them Honorary Fellow of Hertford College, Oxford, and Honorary Doctor of Laws, University of Warwick.
5 Silvia Mensdorff-Pouilly
SVP Banking & Payments Europe
FIS
A seasoned payments professional, Silvia Mensdorff-Pouilly has worked within the industry since 2000, including financial institutions, processors, and networks, and together with other women, leads the charge for European Woman Payments Network (WIPN).
Her knowledge of the industry, trends, issues, and challenges faced by financial institutions as well as women working within the industry, has been a huge benefit to WIPN and members in general.
As senior vice president in banking and payments in Europe for FIS since 2020, Silvia is focused on growing the European business. Prior to FIS, Silvia spent two decades at ACI Worldwide where she held increasingly senior leadership roles, including as director of transaction banking solutions and GM Europe ACI on Premise. served as General Manager Europe. She has a Master's in Chemistry from Leiden University.
6 Milena Mondini de Focatiis
Group CEO
Admiral Group
The first female chief executive of insurance firm Admiral, Milena Mondini de Focatiis hails from the south Italian city of Naples. She started her career in insurance at Accenture in 2001 and later joined Admiral in 2007 as a business development manager becoming chief executive of its Italian venture ConTE, which she founded and where she spent a decade.
Most recently serving as head of UK and European Insurance for the Group, Milena has extensive experience of the Group's operations and is described by Admiral Group's chair Annette Court as having an "entrepreneurial spirit, excellent people development skills, and a strong commercial track record".
Milena has also worked as a consultant for Bain, and she holds an MBA from INSEAD.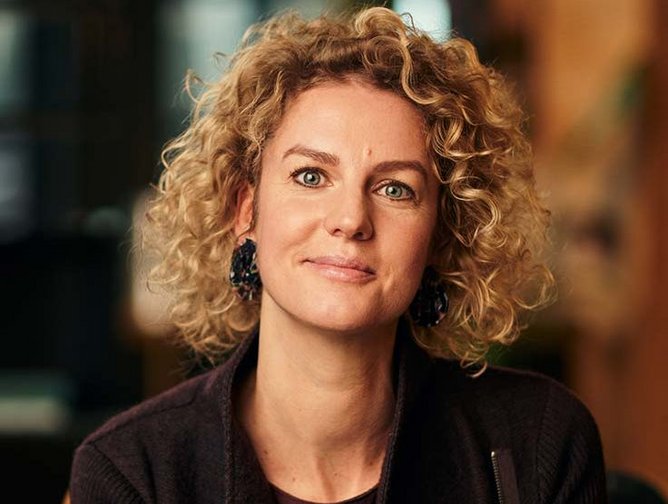 7 Mariette Swart
Chief Legal & Compliance Officer
Adyen
Amsterdam-based Mariette Swart is Chief Legal & Compliance Officer of payments platform Adyen, moving into the role in 2020 after four years as General Counsel where she built the legal team from the ground up.
Before joining Adyen, Mariette spent a decade at international law firm Hogan Lovells where, as Senior Legal Counsel, she gained vast experience in global financial services, helping companies with products in payments, debt and equity solutions, M&A and financial markets.
In 2004, Mariette completed a Degree in Regulated Markets and Corporate Law at Utrecht University, and she also holds qualifications from the Dutch Bar Association and Queen Mary University of London in Company Law, Banking & Securities.
8 Kanika Hope
Chief Strategy Officer
Temenos
A leading information technology professional with 25 years' experience in leading global organisations such as McKinsey, General Electric and SAP, Kanika Hope has worked at Temenos for six years, joining as global strategic business development director before becoming Chief Strategy Officer in 2021.
Prior to Temenos, Kanika completed a decade at SAP, most recently serving leading business development for financial services, where she was responsible for strategic, value-based selling for significant customers and deals.
Beginning her career at GE, Kanika undertook the firm's global leadership programme before moving to GE Capital as Assistant VP. She also spent five years as a McKinsey consultant, helping clients to improve the performance of their IT function. She has an MBA from the Indian Institute of Management Bangalore.
9 Sarah Browne
Chief Risk Officer & Head of Compliance for EMEA
Stripe
Sarah Browne stands out in the field as one of the few women leading risk for a fintech firm, joining Stripe as Chief Risk Officer in 2021.
Dublin-based Sarah boasts deep experience in the traditional banking industry to the fintech world, having spent more than two decades in various risk-related roles of increasing responsibility at the Bank of Ireland, heading various risk functions, from operational risk assurance to recovery and resolution planning. Her main areas of expertise are change management, compliance management, risk management, project management, stakeholder engagement and communications, and capability development.
Sarah is a fantastic example of combining the technical with the innovative and how leveraging foundational technical expertise in an innovative fast-moving industry can help propel organisations forward.
A graduate of Trinity College Dublin, Sarah has a Diploma in Financial Services from University College Dublin.
10 Rachel Mooney
Chief People Officer
Monzo Bank
An experienced HR executive, Rachel Mooney has a track record over the last 15 years of commercial delivery at pace in a number of global organisations, including Google and Vodafone.
Rachel joined Monzo in 2021 from Snow Software where, as Chief People Officer, she helped build and develop the technology business' organisational and culture strategy. Prior to this, she spent eight years at Vodafone as the HR Director of group corporate functions and shared services.
She also has experience working at Google, where she was part of the founding team of Google's EMEA headquarters, helping to establish its HR capabilities including hiring the leadership team, developing the operating environment and fostering a culture of innovation. She headed up organisational culture for EMEA here.
With an MSc in Neuroscience from King's College London, Rachel has specific expertise in the application of neuropsychology to improve organisation and leadership performance. She has an MBA.