UAE-India trade agreement CEPA delivers 10% rise to US$50bn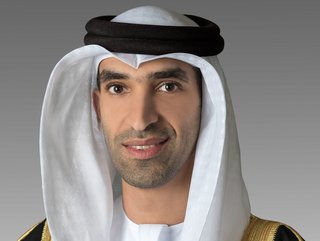 HE Dr Thani Al Zeyoudi, UAE Minister of State for Foreign Trade
Non-oil trade is booming thanks to UAE-India Comprehensive Economic Partnership Agreement (CEPA) and continued strength and growth
Non-oil trade between the United Arab Emirates (UAE) and India has risen 10% to US$50bn in the last year, partly thanks to the signing of the UAE-India Comprehensive Economic Partnership Agreement (CEPA).
In a post on LinkedIn, Dr Thani Al Zeyoudi, UAE Minister of State for Foreign Trade, said the UAE is fully focused on growth and on track to hit US$100bn by 2030.
"India is emerging as a fourth economic pole alongside the US, Europe and China, " he stated. "In parallel, we are cementing our position as a middle power – an innovation hub, a global market and a gateway to the world."
Dr Thani Al Zeyoudi added that the CEPA alliance is establishing the trade routes of tomorrow.
India and UAE both showing strong growth, say IMF and World Bank
India and the UAE are two of the fastest-growing global economies in 2023. According to the International Monetary Fund's (IMF) World Economic Outlook (January 2023), India will remain the fastest-growing major economy in the world, with 6.1% growth this year and 6.8% in 2024. In part, that is due to strong domestic demand.
And the World Bank's latest Global Economic Prospects report says UAE GDP would rise 5.9% in 2022 and 4.1% this year, thanks to the rise in the non-oil sector.
UAE non-oil foreign trade hit a record level in 2022 of AED 2.233 trillion (US$605bn), with growth recorded in the UAE's top partners except Hong Kong. China is the top foreign trade partner, followed by India, Saudi Arabia, and the US.
UAE-India CEPA designed to boost trade between nations
The UAE-India CEPA, which was entered into force on 1 May 2022 seems timely, and is already reaping rewards between two growing regional powerhouses.
Some of the key benefits of the CEPA include the reduction or removal of tariffs on more than 80% of products, an open environment for cross-border trade, and the removal of red tape. The UAE is India's third-largest trading partner.
According to the UAE Ministry of Economy, national non-oil exports also hit a record high in 2022 of AED366bn (US$100bn). Gold, aluminum, oils, and cigarettes are the largest non-oil exports, and iron exports showed the highest growth last year.
The CEPS with India is proving such a success that Dr Thani Al Zeyoudi has said he hopes to expand the UAE's global economic partnership network and establish more CEPAs, following agreements with India, Israel, and Indonesia in 2022.
"The UAE looks forward to concluding CEPAs with nations and blocs that together account for 95% of global trade today," he said.