Eight great speakers at Sustainability LIVE event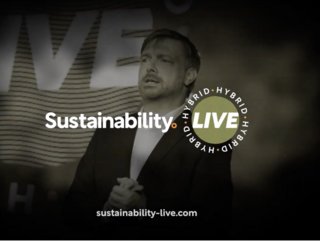 Sustainability LIVE will convene influential executives from around the world and cross-industry from February 23-24, to discuss their ESG strategies
From February 23-24, the world's largest companies will convene at Sustainability LIVE 2022, an inaugural event taking place at London's Tobacco Dock and virtually. The two-day event will also be broadcast live via a fully interactive virtual platform so you can tap into keynote sessions and panels delivered by leading executives from across the world – from South Africa to India to Berlin.
With a focus on creating actionable change and real-world partnerships, the conference agenda features keynote speeches, live roundtables, inspirational presentations from more than 60 global executives discussing everything from ESG strategies and renewable energy, to sustainable supply chains and ethical financing.
In anticipation of Sustainability LIVE, we select eight executives who head sustainability in their companies and who will be speaking during the event about their ESG strategies.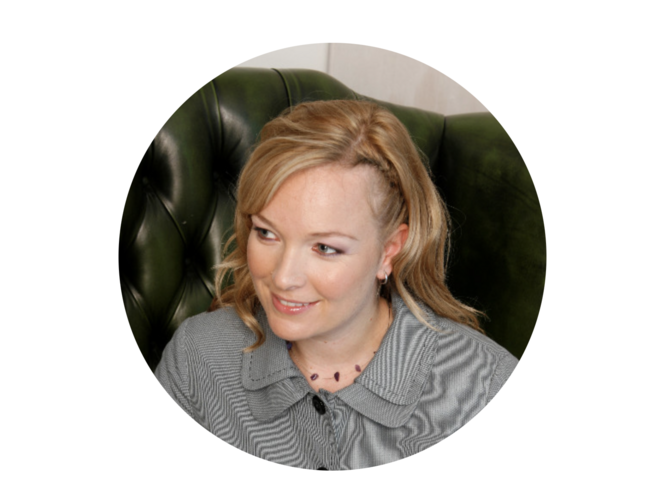 1 Charlotte Wolff-Bye
Chief Sustainability Officer, Petronas
Serving as CSO of Malaysian oil and gas giant Petronas for the last nine months, Charlotte Wolff-Bye has extensive experience steering the sustainability agenda for a number of large corporations in sectors including oil and gas, mining, and telecoms.
Charlotte joined Petronas from Norwegian state-owned mutational energy company Statoil (now Equinox ASA) where she spent seven and a half years as VP of sustainability. During her time here, she introduced the company's first group-wide sustainability strategy, followed by concrete actions on carbon emission reductions, international climate change advocacy and human rights. Charlotte spent six years as group head of corporate responsibility for the world's biggest metal and mining company ArcelorMittal. During her tenure, she established industry-leading practices in good governance, stakeholder engagement, human rights and reporting. And prior to this, she spent a decade in the telecoms industry holding a number of positions relating to sustainability, most notably with Telefonica and O2, the latter where she established O2's award-winning CSR programme in 2002.
Under her nine-month tenure as CSO, Petronas has partnered with JAPEX on carbon capture and storage solutions and announced plans to cap its gig emissions at 49.5 million tonnes of CO2 equivalent by 2024, and expand renewables investments to meet higher sustainability goals in the future.
2 Sandeep Chandna
Chief Sustainability Officer, Tech Mahindra
An executive leader with diverse experience over 25 years in multiple sectors, Sandeep Chandna has extensive experience in the area of EHS and corporate sustainability. Serving as CSO of Tech Mahindra for the last 13 years, Chandna has led the sustainability agenda at the firm from initiation stage to the leadership position it enjoys today. He has developed the governance structure and processes, created and implemented a sustainability framework of corporate policies and standards in line with national and international standards, devised a methodology to develop a carbon price, and been instrumental in a number of key policy advocacy initiatives, leading a diverse stakeholder base.
Under his tenure as CSO, Tech Mahindra achieved numerous accolades for its sustainability efforts and is the only Indian IT company to score double A in CDP Climate and CDP Water 2020.
At Sustainability Live, Chandna will deliver a keynote session where he will discuss how – in light of the pandemic having pushed businesses to embrace digital transformation – now is the moment to integrate this with sustainability to create more efficient, future-proof and green business models.
3 Mary-Jane Morifi
Chief Corporate and Sustainability Officer, Tiger Brands
With a career spanning more than three decades, Mary-Jame Morifi has tackled some of South Africa's toughest socio-economic challenges. With a deep passion for the empowerment of women and youth, as well as economic emancipation through job creation, supplier development and community development, Mary-Jane has championed numerous initiatives that contribute to the betterment of society.
As Chief Corporate and Sustainability Officer for South Africa-headquartered Tiger Brands since 2016, where she leads the sustainability strategy of the manufacturer, she has led the FMCG group's smallholder farm development programme which focuses on increasing the number of black commercial farmers who supply produce to Tiger Brands. The program also provides farmers with technical assistance, agricultural input, off-take agreements and guarantees a market for fresh produce.
Mary-Jane has extensive experience in FMCG, oil and gas, and mining and prior to joining Tiger Brands she spent two years leading the fundraising for the establishment of the Nelson Mandela Children's Hospital Trust. Prior to this, she was the head of corporate affairs at numerous organisations, including Anglo American Platinum Limited. She was listed among the 100 most influential African women in 2021 by Avance Media.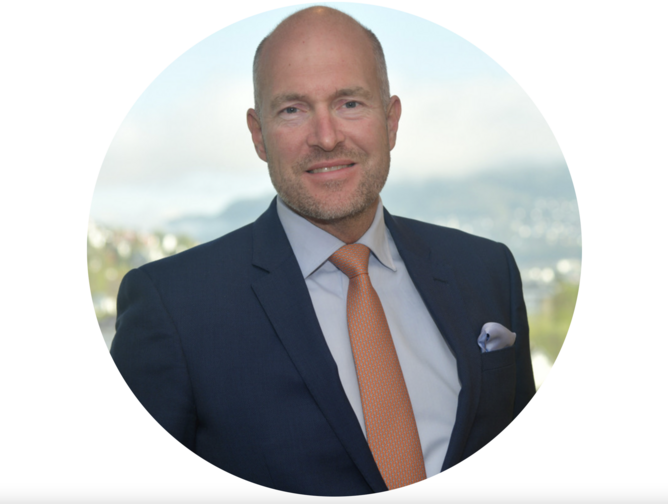 4 Oistein Jensen
Chief Sustainability Officer, Odfjell SE
As CSO of Odfjell SE, Oistein Jensen has overall responsibility for sustainability, compliance and strategic safety for the group, which is one of the world's largest chemical carrier companies. Previously Chief of Staff at Odfjell SE, Oistein has been CSO since 2020. Prior to Odfjell, Oistein served as a director at PwC working on strategy, ESG and compliance and before that he served as a captain of a submarine in the Navy. He holds a Bachelor in Military Science and MBA in business controls.
Listed on the Oslo Stock Exchange, Odfjell is a leading company in the global market for transpiration and storage of bulk liquid chemicals, acids, edible oils and other special products. The firm's strategy is to maintain its position as a leading logistics service provider for customers worldwide through the safe and efficient operation of deep-sea and regional chemical tankers, and tank terminals worldwide. The company has a dedicated focus on sustainability and in recent years has taken giant steps to improve environmental footprint and to achieve UN Sustainable Development Goals. Since 2008, Odfjell has improved energy efficiency by more than 30% and hence reduced emissions and has been a frontrunner in pursuing industry innovations.
5 Sarah Chapman
Global Chief Sustainability Officer, Manulife
Global CSO for Manulife for the past two years, having joined from Deloitte, Sarah Chapman is an experienced and recognised leader in ESG, sustainability, social impact, strategic philanthropy, corporate governance, employee and stakeholder management, impact measurement, reporting and integrated communications. She is responsible for leading the ongoing development and execution of the firm's sustainability, community investment and sponsorship strategy and oversees Manulife's ESG reporting and disclosures. Manulife recently won an award from the Hong Kong Institute of Certified Public Accountants recognising the firm's Corporate Governance and ESG efforts.
With a PhD in sustainability and corporate responsibility, Sarah began her career as a lecturer and research lead at the University of Technology Sydney, teaching undergrad and MBA students in areas of corporate governance, sustainability, and CSR. As senior officer of sustainability at Hitachi for five years, Sarah led and executed the firm's regional and global sustainability and social innovation strategy, and as senior strategy lead at Cause Consulting, she advised public and private corporations on sustainability, ESG and strategic philanthropy. Sarah then moved to Deloitte where she spent three years as national leader, sustainability and social impact, developing and leading the consulting firm's CSR strategy before joining Manulife.
6 Andrea Vena
Chief Climate and Sustainability Officer, European Space Agency
As chief climate and sustainability officer of the European Space Agency (ESA), Andrea Vena is responsible for ensuring that the ESA and the European space programmes contribute to the implementation of the Paris Agreements and the European Green Deal by defining the Sustainability Strategy for ESA projects and missions. Andrea also defines and implements the ESA Green Agenda and the relevant ESA Environmental Action Plan, with the aim of reducing the Agency's environmental footprint.
Andrea has more than two decades of experience with the ESA, beginning as a strategy officer before being appointed head of the corporate strategic planning office in 2005. From 2016 to 2021, he headed up the corporate development office, responsible for establishing a corporate strategy for the continuous improvement of the organisation and its alignment with the evolution of the space sector. He was also responsible for CSR. A graduate in electronic engineering, Andrea began his career as a system engineer in Alenia Spazio, the space branch of Leonardo.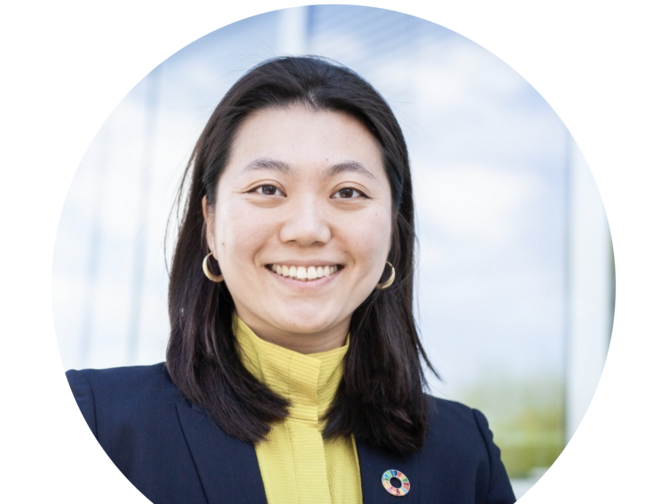 7 Ailin Huang
Head of Sustainability, TIER Mobility
Passionate about developing solutions to tackle climate change and the energy transition, Ailin Huang is a technical product manager and energy professional who has headed up sustainability at e-scooter startup TIER Mobility for the past year.
Prior to this, as programme manager at the OECD for five years, she worked at the intersection of government and industry on energy efficiency policy and finance, mainly with emerging economies. For the last two years, she has been an advisor to the European Commission on research and innovation priorities for EU innovation framework programmes with a focus on climate action. Earlier in her career, she worked as a research analyst in public sector consulting and undertook a management role at the UN Environment Programme. She has a Bachelor's degree in science from LSE, where she specialised in environmental policy with economics.
TIER Mobility has grown exponentially as a climate-neutral e-mobility company providing solutions to meet transportation demands within cities across Europe and the Middle East. The Berlin-based company goes beyond reducing carbon emissions linked to charging and include production as well as operational and transportation emissions.
8 James Robes
Global Head of Corporate Sustainability, Capgemini
James Robes has led the Capgemini Group sustainability agenda since setting carbon reduction targets in 2008. A long-term advocate of ambitious targets as a mechanism to drive innovation to ensure continual improvements, James is driving the Group's global net-zero program to reduce environmental impacts. The goal is for Capgemini to become carbon neutral no later than 2025 on its path to being fully net-zero. James also brought a client focus to Capgemini's sustainability vision, working with leadership to establish a target for the Group to help its clients with their sustainability and carbon reduction goals. In 2018, Capgemini announced a new target to help clients save 10 million carbon tonnes through leveraging technology.
During his two-decade-long career at Capgemini, James has held a number of roles, primarily in business development and programme and change management. As well as leading Capgemini's Net Zero Board, he is a member of the Country Board of Capgemini UK, and also led the roll-out of a successful Leadership Development Academy.
With an MBA from Henley Business School, James also lectures on sustainability at a number of universities and is an associate member of faculty at Imperial College Business School, London, where he teaches sustainable business and carbon accounting.
Check out Sustainability LIVE 2022