How six top 50 female employers are driving gender equality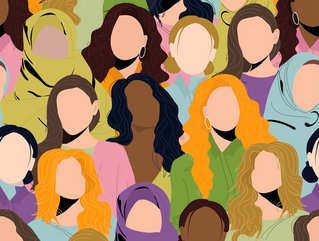 From flexible working to pay equity, how six top 50 UK employers of women are putting gender equality first – including Vodafone, Bain, GSK, Deloitte
Consulting firms and financial services dominate The Times Top 50 Employers for Women in 2022, with Capgemini, Accenture, Bain, Deloitte, KPMG, Grant Thornton, Morgan Stanley, Deutsche Bank, NatWest, Santander and Goldman Sachs among the top UK firms prioritising gender equality in the workplace.
PepsiCo, GSK, Diageo, Aviva, Shell and Vodafone were also on the list, setting apart those employers that are tackling the very issues that are impacting equality through strategy, policies and culture.
Run by the charity Business in the Community, the prestigious ranking identifies companies in the UK and Ireland that make gender equality part of the way they do business, working to embed it at all levels.
This year's entries were closely assessed on the work they do to remove the drivers that enforce gender inequality, from flexible working and family-friendly policies to pay, reward and progression, as well as the lived experience of women employees by asking what areas they feel need to be improved.
How gender equality is an ongoing effort with changing demands
While gender equality in the workplace is a priority for many organisations, women continue to face wider societal challenges both in the workplace and in their careers.
"The cost of living crisis following hot on the heels of the disproportionate impact of Covid-19 faced by women has further shone a light on how far we have to go on gender equality," says Katy Neep, Gender Equality Campaign Director, Business in the Community. "Without action from all employers, we will end up chasing our tails while trying to eradicate the inequalities gap and create truly inclusive workplaces for all women."
Recent Deloitte Global research found that women in the UK reported widespread burnout – nearly half of UK women say their stress levels are higher in 2022 than a year ago – with a lack of flexible working opportunities continuing to hinder working women's career progress.
From introducing flexible working arrangements to unveiling Menopause support policies, we investigate how six of the top 50 best employers for women are driving progress towards gender equality.
1 Bain & Company
Bain has been recognised for the second year in a row for its dedication to achieving diversity at all levels and its generous parental leave policies. An industry leader in offering equal paid parental leave, Bain was one of the first UK firms to offer this to all employees who become new parents, regardless of their role and gender, providing staff with up to 52 weeks of leave, with the first 29 weeks fully paid.
"We believe that creating options by offering equal parental leave is one of the most effective actions that employers can take to move us forward on gender equality," says Barney Hamilton, Chief Talent Officer for Bain in the UK.
The consulting firm is committed to recruiting at parity and to retaining and promoting women at the same level as men, with its True North Scholarship for Women program supporting exceptional female students to enter management consulting.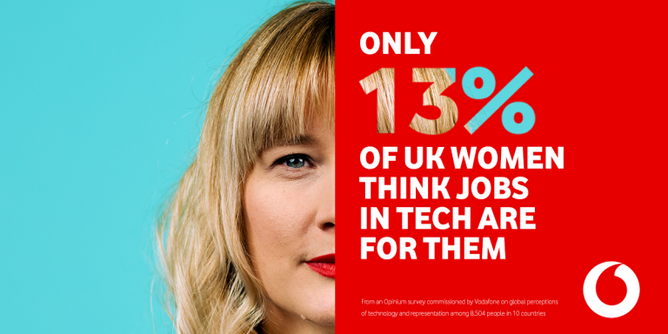 2 Vodafone
Recognised once more as a top employer, Vodafone UK continues its ambitious efforts to attract, support and pay fairly talented women. The telecom giant's goal of a 45% female senior leadership team by 2030 is on track having already secured 30% back in 2020, with initiatives in place to attract, retain and engage women at every stage of their working lives.
The firm offers work experience and apprenticeship programmes to inspire girls and young women, while its ReConnect programme helps women who have had a career break restart their working lives with the mentoring and flexible working and support they need.
Vodafone also supports women with internal women's networks, flexible working arrangements, policies to support those experiencing premature birth, domestic abuse, the menopause, along with generous parental leave (16 weeks fully paid and 30-hour weeks full pay for first six months of return to work).
3 Deloitte
Named as a top 50 employer for women for the seventh year running, Deloitte has launched new policies within the last year to support inclusion across the firm. This includes giving its people the choice of when and where they work and introducing new policies such as the Allyship Toolkit and the Better Balance Framework to promote gender allyship. This year too, Deloitte has launched its Future Leaders Programme, designed to improve representation of women and underrepresented ethnic groups in leadership roles.
Furthermore, recruiters and hiring managers are all trained on bias and inclusion, UK people can now choose when they take public holidays, and the consulting giant runs specific events to attract women, as well as a year-round supported hiring route focused on those who have been out of the workplace for more than two years, 94% of whom have been female.
"We are developing and advancing our gender balance action plan as we continue to prioritise the recruitment, development and retention of women at all levels of our organisation," says Jackie Henry, Managing Partner of People and Purpose at Deloitte.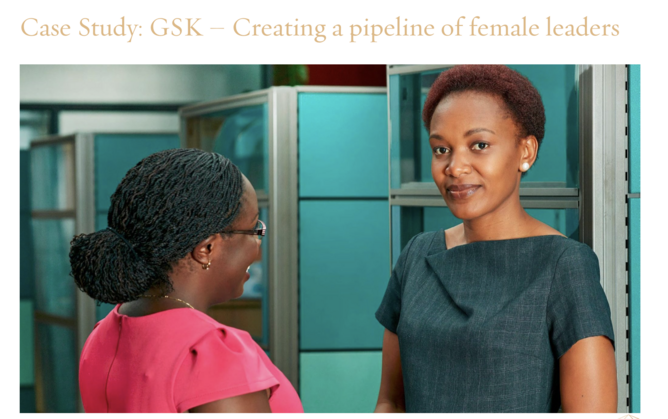 4 GlaxoSmithKline
Ranked a top employer in the UK for the third consecutive year, GlaxoSmithKline is on track to achieve its ambitious gender parity goal of 45% female representation in senior roles by 2025 achieving 40% in 2021.
The pharma is a member of the 30% Club gender campaign and continues to be part of the FTSE Women Leaders review, and conducts country-based reviews on fair and equal pay to ensure all markets have clear guidance, tools and support to ensure pay equity with its UK gender pay gap outperforming the national average (1.41% compared to 14.6%).
The company supports development and career progress for high-performing female managers via its Accelerating Difference programme, providing coaching and support, and for the first time this year, is inviting employees to self-nominate.
5 Grant Thornton
Grant Thornton's current inclusivity strategy is focused on removing barriers, and includes creating a culture of agile working and flexibility, along with spotlighting sponsorship and development, powerful networks, internal engagement and education and ensuring female health is supported.
"We are working hard to create a culture where our women are empowered to reach their full potential and will continue to do so, as we know we have more to do," says Fiona Baldwin, Board Sponsor for Gender at Grant Thornton UK LLP.
The firm uses data to inform targeted action and has made significant efforts in particular to improve its representation of women at a senior level. During 2021, the firm saw an increased proportion of women being promoted to partner and joining as external hires, contributed to a more balanced representation of women at partner level – up 3%, from 19% in 2020 to 22% in 2021. By 2023, the firm aims to increase the percentage of female and non-binary partners to 25%.
6 Capgemini
For the sixth year in a row, Capgemini UK has been recognised for its work on gender equality and inclusion, maintaining its focus on actions to progress inclusion despite the disruption caused by the pandemic. The firm continues to grow its [email protected] network, and to invest in external expertise with Women on Boards, supporting 160 women with external training to develop their board leadership skills, to apply in and out of work, and support progression at Capgemini.
Focused on health for women, Capgemini recently launched Peppy, an app providing personalised medical support for women at different stages of life, from group chats to medical practitioner access, and provides support via its Time4You series of virtual events. Among other inclusion activities, Capgemini practices are: recruiting inclusively via balanced shortlists and offer of targeted mentoring opportunities for women.
"We continue to push for progress at all levels of the organisation – and while there is more to do, this reflects our sustained commitment and actions towards achieving gender equality in our hybrid working world," says Paul Margetts, Managing Director at Capgemini UK.