Meet Ceer – Saudi Arabia's first electric vehicle brand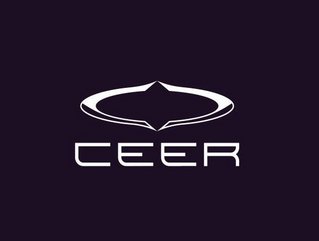 Saudi Arabia's first homegrown EV brand Ceer will roll out electric SUVs and sedans in 2025 – all designed and manufactured in the Kingdom
While Saudi Arabia's launch last month of its first EV brand could be seen as a late-to-the-electric-party manoeuvre, no-one can argue that the speed and commitment with which the Kingdom is pulling off its debut drive into the EV industry is anything but impressive.
Within three weeks of Saudi Arabia's Crown Prince Mohammed bin Salman announcing Ceer's debut, the EV brand had rolled out ambitious plans and powerful partnerships, including procuring one of the industry's top minds (James DeLuca) to take the driving seat.
Not only has Ceer pledged to roll out its first electric cars by 2025, bringing on board a 40-year car-making veteran to ensure this happens (and fast), but the brand is committed to manufacturing all EVs (from sedans to SUVs) in the Kingdom, with plans to start construction on its state-of-the-art manufacturing facility in just a few months.
This full-throttle acceleration of the country's first-ever EV brand is unsurprising given the Kingdom's ambitious projections – for Ceer to attract more than US$150m of foreign direct investment, create up to 30,000 jobs, and ultimately contribute US$8bn to Saudi Arabia's GDP by 2034.
EV brand Ceer fuelled by Saudi Arabia's 2030 sustainable vision
This is part of a major push by the Kingdom of Saudi Arabia (KSA) to ramp up action on Vision 2030, the country's strategy to build new industries and diversify the economy as it looks to reduce its dependence on oil.
High on the agenda is the automotive industry. Not surprising given that the country is the largest market for new and used cars in the Middle East, with spend on cars in the Kingdom reaching US$10.6bn in 2020, and the market expected to exceed more than 500,000 cars annually.
Which is why the Saudi government this year announced plans to manufacture more than 300,000 cars annually by 2030 and to unveil a homegrown EV brand.
"Saudi Arabia recognises the importance of the automotive sector when it comes to economic growth and job creation," says recently appointed Ceer CEO James DeLuca.
Ceer is backed by Saudi Arabia's Public Investment Fund (PIF), one of the world's largest sovereign wealth funds, whose strategy is to focus on unlocking the capabilities of promising Saudi sectors, which drive economy diversification and contribute to KSA's own efforts to reach net zero by 2060.
BMW tech meets Foxconn electrical architecture at first Ceer manufacturing hub
To pull this off PIF has entered into a joint venture with Apple supplier Foxconn, which launched Foxtron Vehicle Technologies in 2020, debuting its first cars in 2021.
Ceer will license component technology from BMW for use in the vehicle development process, while Taiwanese manufactuer Foxconn will develop the electrical architecture of the vehicles, resulting in a portfolio of iconic products that the brand claims will lead in the areas of infotainment, connectivity, and autonomous driving technologies.
According to Young Liu, Chairman of Foxconn, it's a partnership focused on "designing and manufacturing electric vehicles in and for Saudi Arabia", ensuring that every Ceer EV rolling off the production line from 2025 onwards is designed and manufactured within the Kingdom.
"We want to make electric vehicles mainstream, and that is what Ceer is going to achieve in Saudi Arabia and the wider region," says Liu.
Construction on Ceer's first manufacturing facility will begin early 2023 following the firm's US$96m purchase of 1 million sqm of land at King Abdullah Economic City (KAEC).
Set to make history, this new facility marks the country's first automotive manufacturing hub and spearheads the creation of an EV industry that will be both innovation-focused and have sustainability at its heart.
Once complete, the factory – which will feature the latest technologies to ensure manufacturing efficiency while minimising energy and water usage – will not only create thousands of high-skilled jobs but will work towards becoming a zero waste to landfill site.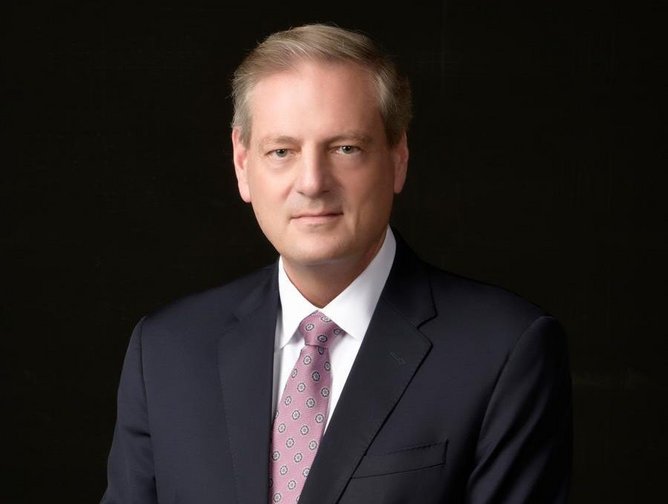 James DeLuca
Steering Ceer into an electric future – CEO James DeLuca
Set to steer the Ceer brand into what promises to be an all-electric future is automaking veteran and EV expert James DeLuca.
Armed with more than 40 years in the sector, DeLuca joined Ceer from Vietnamese EV carmaker VinFast, which he led as CEO for nearly four years.
Joining VinFast, Southeast Asia's fist EV brand, in 2017, DeLuca helped to establish the brand, which is backed by Vietnam's richest businessman Pham Nhat Vuong, and which has just begun shipping SUVs to the US.
Prior to this, DeLuca spent 37 years at General Motors working all over the world, from Seoul to Shanghai to Detroit, and serving in various leadership roles. He most recently led the manufacturing function worldwide, overseeing the automaking giant's production processes and managing more than 200,000 employees at 171 plants across 31 counties.
Having relocated to Riyadh, and tasked with developing, manufacturing, and selling Ceer's portfolio of consumer vehicles, DeLuca is gearing up for his next adventure – and it promises to be electric.
"Ceer will help ignite Saudi Arabia's automotive sector and create synergies of scale that the automotive industry will benefit from as more automotive manufacturing moves to the Middle East to make electric vehicles mainstream in the country and the wider region."