Saudi Arabia, carbon credits and the world's largest auction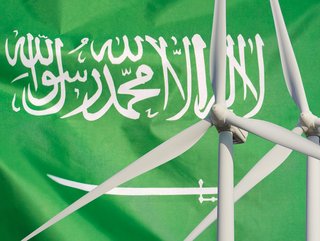 The RVCMC-led auctions play an important role in addressing the impact of climate change and supporting Saudi's efforts to achieve net zero by 2060
The world's largest sale of carbon credits will take to the African stage, as Saudi's PIF-backed voluntary carbon market programme picks up pace
The world's largest sale of voluntary carbon credits is set to take to the African stage this month, on June 14, in Nairobi, Kenya.
The auction, held by Saudi Arabia's Regional Voluntary Carbon Market Company (RVCMC), an organisation set up in 2022 by the Kingdom's Public Investment Fund (PIF) and Tadawul Group, will see more than two million tonnes of carbon credits auctioned to companies from various countries, including Saudi.
"This month, PIF is taking 20 Saudi companies to Nairobi, Kenya, to buy African credits," Riham AlGizy, CEO of PIF-backed RVCMC said last week during a roundtable of sustainability experts at the Sustainability Forum Middle East (SFME) in Bahrain.
Buyers can then use the credits to compensate for the impact of their own carbon emissions.
This marks the second sale of carbon credits organised by RVCMC, following its inaugural world record-breaking event last October in Riyadh, which saw the successful auctioning of 1.4 million tonnes of carbon credits – enough to compensate for the annual emissions of 250,000 family cars.
Among the 15 Saudi and regional entities that took part in the debut auction, Aramco, Olayan Financing Company and Saudi Arabian Mining Company (MA'ADEN) acquired the largest number of carbon credits.
The auctions are central to RVCMC's role in supporting regional businesses and industry with guidance and resources in their transition bid to achieve net zero targets, and play an important role in PIF's wider efforts to drive the investment and innovation required to address the impact of climate change and support Saudi's efforts to achieve net zero by 2060.
"We need to use every tool at our disposal to address the threat posed by climate change to our region, and the world," Riham said during the recent forum in Bahrain. "Voluntary carbon markets complement direct emissions reductions by enabling organisations to compensate for their carbon emissions. At RVCMC we are creating a credible voluntary carbon market at speed and at scale, with integrity at its core."
Launched last year, and headquartered in Riyadh, RVCMC supports regional businesses and industry with guidance and resources in their transition bid to achieve net zero targets.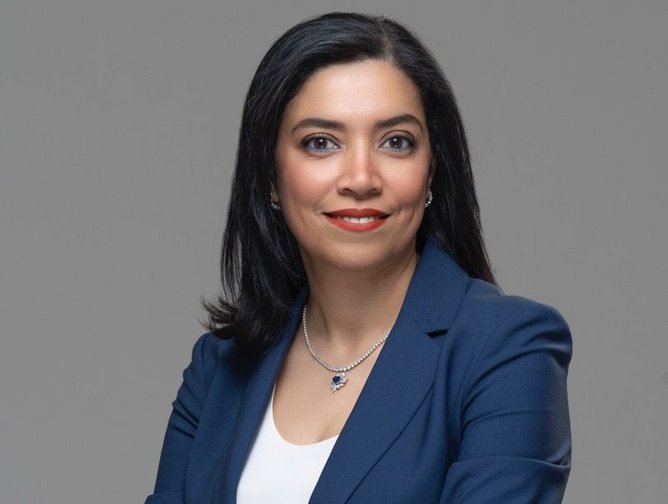 Riham AlGizy, CEO of Saudi Arabia's Regional Voluntary Carbon Market Company (RVCMC)
What are carbon markets and how do they work?
Carbon markets are not a new concept – they have been around since the 1997 Kyoto Protocols – but interest in them has increased in recent years.
Mandatory emissions targets, international regulations, and growing consumer pressure have made companies consider the voluntary market for their carbon offsets.
A carbon market allows companies and investors to trade carbon credits and carbon offsets – these terms are often used to mean the same thing, but there are differences.
Carbon credits, or allowances, allow a company to generate CO2 emissions. Usually these credits are bought from governments. A company with excess credits can sell them on to other companies that need them.
Carbon offsets, rather than involving a government or regulator, tend to be swapped between companies. If a company removes carbon from the atmosphere, they generate a carbon offset, which can then be sold to another company to reduce their footprint.
The key difference here is one is a regulatory measure, the other is voluntary – just like the RVCMC.
Carbon markets exist all over the world, with the US being a notable exception. There is no national market in the States, but California does have its own carbon market.
The EU launched the world's first large-scale carbon market, while China last year launched the world's largest emissions trading market.
Carbon offsetting crucial for Middle East countries to reach net zero
According to Bain & Company, carbon offsetting will be critical for the GCC countries – namely Saudi Arabia, UAE, Qatar, Oman, Kuwait, and Bahrain.
The consultancy highlights the fact that carbon offsetting is still a relatively new concept in the region, so there is not as much supply and demand as there is in other parts of the world.
Voluntary carbon markets like the RVCMC therefore have an important role to play. Saudi Arabia has pledged to reach net zero by 2060, with the UAE and Oman both hoping to reach that goal by 2050.