Saudi firms slack on ESG reporting, but SABIC takes top spot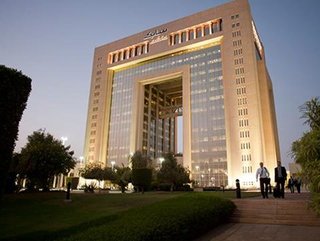 Saudi chemicals producer SABIC is among the 6% of listed Saudi companies reporting ESG
SABIC, Aramco, Zain, Almarai and Maaden among just 6% of Saudi listed companies making good on ESG disclosures
SABIC has secured top spot in ESG reporting ranks among companies listed in Saudi Arabia, a new report by Bridge ESG finds.
The Riyadh-based chemical provider scored 76% in the ESG ratings, followed by Aramco (69%), the world's third largest company by market cap, and Petro Rabigh (54%).
This top score follows SABIC's recent collaboration with BASF and Linde to develop electrically powered steam cracker technology with the target to reduce GHG by 90% – and comes as the company releases its 2022 Sustainability Report.
The SABIC Sustainability report highlights the progress made by the global chemicals' giant towards achieving its 2050 carbon neutrality targets. This includes landing numerous accolades for innovative solutions, among these its collaboration with Microsoft to create the tech giant's first consumer electronic product (the Microsoft Ocean Plastic Mouse) with an exterior shell containing 20% recycle ocean plastic.
CEO Abdulrahman Al-Fageeh says SABIC is undergoing a "complex transformation to ensure sustainability is at the core of everything we do, from our portfolio to our people".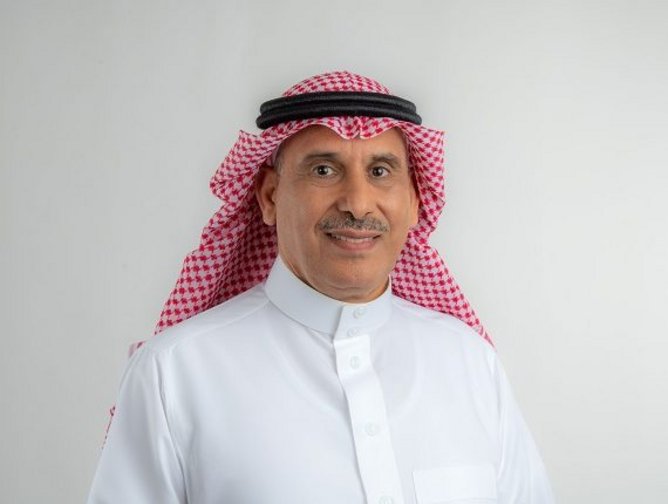 Appointed CEO of SABIC in March, Abdulrahman Al-Fageeh says the chemicals giant is undergoing a "complex transformation"
Just 6% of Tadawul-listed companies make ESG disclosures
SABIC is one of just 13 companies out of 217 (6%) listed on the Saudi stock exchange (Tadawul) currently reporting on ESG, despite Tadawul issuing guidelines on ESG reporting in 2021 – setting various attributes against which entities are required to report.
Mainly focused in the energy, material, banking, telecoms, F&B and utilities' sectors, the remaining 12 listed companies reporting on ESG include Petro Rabigh, Aramco, Maaden, Sadaf, Saudi Re, Almarai, ACWA Power, Zain, Arab Bank, Savola, SISCO and Sipchem.
Those in the energy sector are doing more effective reporting, the study finds, highlighting the steps Aramco is taking to protect rare species in Arabia by designating 10 sites as biodiversity protection areas.
The report further finds that just five of the 13 firms are giving complete disclosures around toxic emissions and wastes, while nine (69%) providing full transparency around greenhouse gas emissions (GHG).
While just one company, top-scoring SABIC, is linking executive pay to sustainability performance, an ESG initiative that SABIC plans to expand to a larger pool of executives.
On the social side, nine of the 13 firms provided disclosure about human capital development, with just four disclosing healthcare access for employees.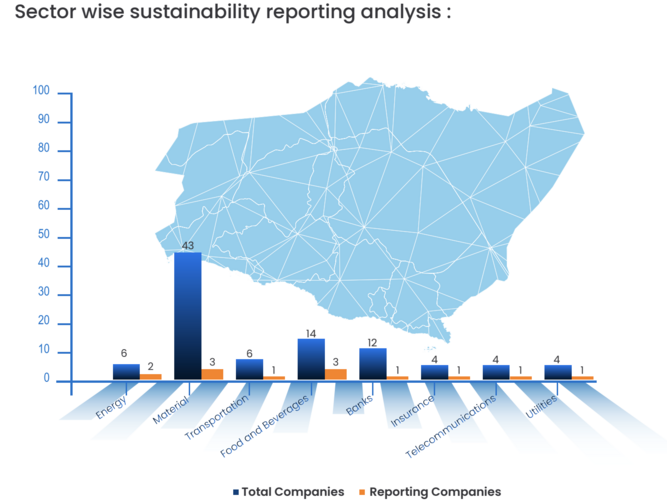 Energy and F&B industries are doing more reporting than others, the report from Bridge ESG finds
Regional gains and why ESG reporting matters
The numbers make for depressing reading, given that 86% S&P 500 companies (as of 2021) regularly issue some kind of ESG-related report, up from 35% of publicly traded companies in 2010, and that 73% link executive compensation to ESG performance.
While Saudi may be slacking on the disclosure front, the Kingdom and wider Middle East region is showing signs of progress. According to the latest 2023 PwC Middle East report, there has been a seismic shift in progress on ESG, with 64% of respondents saying they have adopted a formal ESG strategy in the last 12 months and many embedding ESG priorities across the organisations.
According to Dr Yahya Anouti, ESG Leader at PwC Middle East, heightened awareness of climate risk to business, coupled with new regulation, has driven the embedding of ESG in the strategy of more than six in 10 companies in the region.
Like Saudi's Tadawul, several other stock exchanges across the Middle East region have issued ESG reporting guidelines, including The Qatar Stock Exchange (2016) and Bahrain Bourse (2020).
However, the UAE is the only country regionally that has put in place mandatory sustainability reporting requirements for listed companies.
Bridge ESG CEO and author of the report, Faheem Piracha, says transparent ESG reporting is essential for various reasons, not least because those interested in investing in ESG-friendly entities should be able to do so with confidence based on transparent reporting.
And recent PwC research backs this up. The Big Four firm surveyed investors and found that 79% of respondents felt ESG reporting was crucial when making investment decisions.
Reporting on ESG is critical for other reasons too. Because employees increasingly want to know the transparency and ethics of the company they work for. Not to mention the fact that risks and opportunities presented by ESG factors have a "significant impact on an organisation's enterprise value", says Faheem.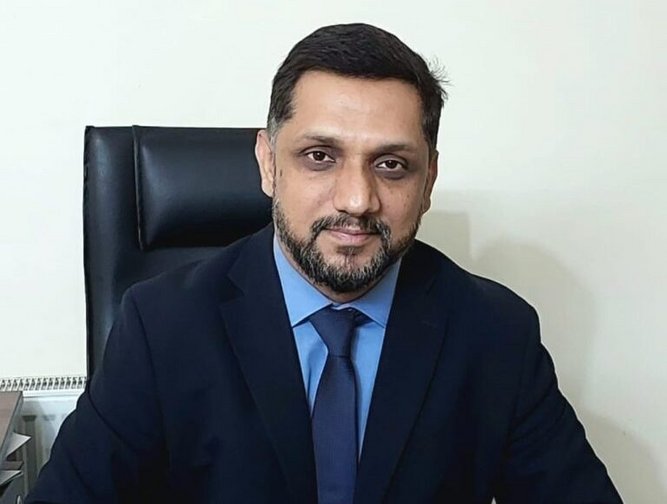 Bridge ESG CEO Faheem Piracha says investors are increasingly interested in investing in ESG-friendly entities
How SABIC is driving sustainable growth
Titled 'Sustainable Growth for a Better World', SABIC's latest sustainability report outlines progress made in 2022 along with next steps, and reaffirms confidence in its position to lead the industry forward.
Among the many sustainability steps SABIC took in 2022, the debut of BLUEHERO is its most significant. This expanding ecosystem of materials, solutions, expertise, and programmes is designed to help improve structural battery components to accelerate the world's energy transition to electric power and address the global challenge of climate change.
SABIC also scaled up efforts to uncover breakthrough solutions by joining forces with others across the value chain, including a partnership with BASF and Linde to build the world's first demo plant for large-scale electrically heated steam cracker furnaces.
Among other collaborations, a pilot project with Finboot, Plastic Energy and Intraplas to explore the use of blockchain in supporting end-to-end digital traceability of circular feedstock in customer products.
The chemicals leader is set to make major headway on projects tied to energy efficiency, renewable energy, initial electrification and CCUS in the coming years, keeping it on track to meet its interim target of a 20% reduction of absolute GHG (Scope 1 and 2) by 2030. While its plans to become carbon neutral by 2050 via two pathways, electrification and green/blue hydrogen, picked up pace in 2022, with SABIC forging industrial strategic partnerships for hydrogen hub development.
Driving circularity is also a priority. Earlier this year, SABIC unveiled a new target to process one million metric tons of its patented TRUCICLE circular materials annually by 2030 and will look to significantly upscale volumes globally in 2023.
"While we see challenges on the horizon, we remain both focused on this exciting phase of sustainability ahead and confident that SABIC is well positioned to lead the industry forward," says Abdulrahman.
Read SABIC's full Sustainability report here