Volvo and Lotus owner Geely Holding's ESG strategy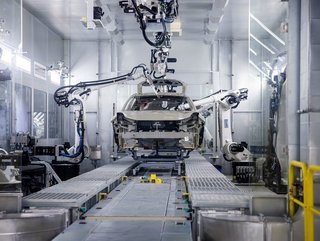 Geely wins praise for its green factories in the UK and China
Chinese automotive giant Geely Holding released its 2022 sustainability report, so what is the car maker's ESG strategy?
If you know anything about cars then you will be familiar with the European brands Volvo and Lotus – steeped in history and heritage. However, you may not be so familiar with the Chinese company that now owns those brands – Geely Holding Group.
​​​​​​​
Founded by company chairman Eric Li in 1986, Geely Holding Group changed gear to focus on cars in 1997 and today operates brands including Geely Auto, Lynk & Co, ZEEKR, Geometry, London Electric Vehicle Company, Farizon Auto, Cao Cao Mobility, Lotus, Volvo and Polestar (formerly Volvo's electric offshoot).
Geely Holding sold more than 2.3 million vehicles in 2022 and employs 120,000 people. It has been listed in the Fortune Global 500 for the past 11 years.
Now Geely has published the Group's 2022 Sustainability Report that outlines a number of eye-catching ESG initiatives, as it aims to reach carbon neutrality by 2030 and full value chain carbon neutrality by 2045.
The strategy focuses on six key areas:
Compliance
Addressing climate change
Resource conservation
Safe mobility
Sustainable value chains
Employee and community welfare
The road to carbon neutrality is paved with green energy, and Geely is banking on green electricity and green methanol to reach that destination.
Diving into the Group's supply chain, they are also working with partners to transition towards zero-carbon manufacturing, materials, and energy.
Geely is not just talking about sustainability and ESG. Last year, it became the first Chinese automotive group to join collaborative platform Drive Sustainability, facilitated by CSR Europe.
Sales of hybrid and battery vehicles are also booming, more than doubling in 2022 to 640,000 units.
Geely is also making great strides when it comes to production. Geely's Xi'an plant became the first in China to achieve zero-carbon operations, while 13 plants in China were rated Green Factories by the Ministry of Industry and Information Technology. LEVC's Coventry plant ran on 100% green electricity in 2022 and Volvo's Taizhou plant also achieved 100% carbon neutrality in electricity use.
Rather than looking to hydrogen like many manufacturers, Geely is banking on green methanol, and invested in the world's first 100,000-ton green methanol factory in Henan Province – preventing 160,000 tons of CO2 emissions.
Geely Auto also launched the world's first methanol hybrid sedan.
Geely cars using sustainable materials and the circular economy
Geely is also making efforts to use sustainable materials as part of the circular economy. The Zeekr 009 uses eco-friendly Ultrasuede for the interiors and plant-based materials account for nearly 30% of materials used.
Volvo's EX90 will use 15% recycled steel, 25% recycled aluminium, and 48kg of recycled plastic and bio-based materials. Top of the range is the new Lotus Eletre SUV – made of 89% recyclable materials.
"At Geely Holding, we are guided by our core values: truth-seeking, hard work, collaboration, and innovation, to respond proactively to our changing environment and business landscape," said Eric Li.
"We work relentlessly to strengthen our core competitiveness through technological innovations, ecological developments, win-win collaborations, and improved global corporate governance. We also uphold and practise ESG to ensure a better world for everyone."
*****
For more business insights, check out the latest edition of Business Chief Middle East & Africa and be sure to follow us on LinkedIn and Twitter.
You may also be interested in the Business Chief EMEA website.
Please also check out our upcoming event – Sustainability LIVE in London on September 6-7, 2023.
BizClik is a global provider of B2B digital media platforms that cover executive communities for CEOs, CFOs and CMOs, as well as leaders in Sustainability, Procurement & Supply Chain, Technology & AI, Cyber, FinTech & InsurTech. We also cover industries including Manufacturing, Mining, Energy, EV, Construction, Healthcare and Food & Drink.
BizClik, based in London, Dubai and New York, offers services such as content creation, advertising and sponsorship solutions, webinars and events.