Will 2023 be the year for clean tech in the Middle East?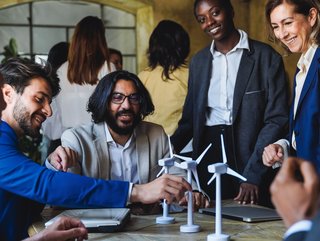 This could be the year that cleantech startups take off in the MENA region
Google joins a growing list of organisations rolling out accelerators, incubators and funding for clean tech startups in the Middle East & Africa
If ever there was a year for clean tech in the Middle East and Africa, 2023 is the year.
Not only is sustainability top of the agenda for governments, businesses, and investors globally, but COP28 – arguably the most important sustainability summit on the planet – is set to take place in the UAE later this year.
Add to this, strengthened regional government mandates to grow tech ecosystems, a nascent clean tech sector, accelerated roll-out of sector-focused funding regionally, and ambitious climate change targets in the region – and the sector looks ripe for take-off.
PwC's latest Global State of Climate Tech report backs this up, revealing a growing appetite for climate tech investment in the region.
While funding for climate tech globally encountered some inertia in 2022 following a strong 2021, the MENA region saw sector investment continue to make substantial inroads.
"We identified 98 climate tech startups in the region that are currently receiving funding and estimate that about US$6 billion has been invested in climate tech in MENA since 2013, with US$1.6 billion invested in the first half of 2022 alone," the report states.
Governments and state-backed companies driving investment
In response to growing climate concerns, not least that the MENA region is warming at twice the global rate, five Gulf Arab states have committed to achieving net-zero.
The UAE was the first country regionally to establish the net-zero by 2050 strategy, followed by Oman; while Saudi and Bahrain have pledged to achieve net-zero emissions by 2060. Qatar, which has the highest carbon intensity per capita in the world, plans to lower emissions by 25% by 2030.
Given the race against time to combat climate crisis, clean tech – defined as 'green and clean' technology innovation including climate tech (which focuses on tech directly focused on reducing GHG emissions) – is being seen as the sustainability holy grail.
Supporting the ambitious regional drive to net zero, state-backed companies like Saudi Aramco, UAE's ADNOC and QatarEnergy are making huge investments in climate tech.
QatarEnergy is building the world's largest blue ammonia plant, a US$1 billion plant projected to support Qatar's efforts to develop carbon capture technology.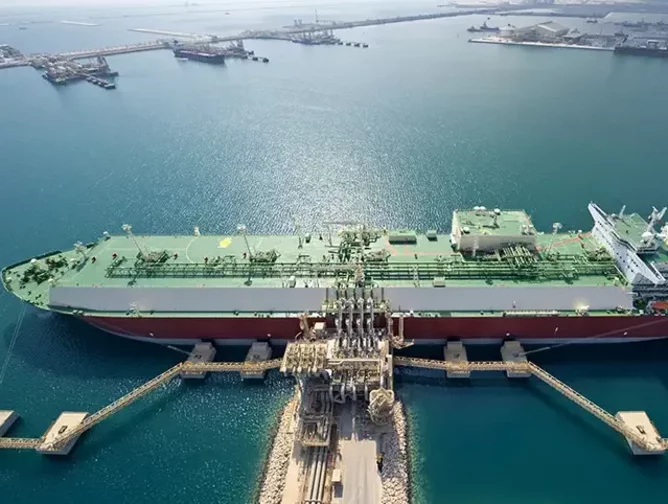 QatarEnergy is building the world's largest blue ammonia plant
And in a recent report, Qatar's Investment Promotion Agency claimed the country is set to drive growth of the clean tech industry in MEA, largely thanks to its favourable government policies and advanced tech infrastructure.
Last year, Saudi's state-owned oil giant Aramco unveiled a US$1.5 billion sustainability fund to invest in 'breakthrough' technology and startups that will help address climate change, while just this month, Abu Dhabi energy company ADNOC launched a US$1 million global competition for companies that specialise in energy transition technology innovation.
The Decarbonisation Technology Challenge, supported by AWS, bp, Hub71 and the Net Zero Technology Centre, urges scale-up companies specialising in carbon capture utilisation and storage, new energies, oil and gas emissions reduction, digital applications and advanced materials for decarbonisation, to apply.
Increasingly, too, corporates in the region are lending their expertise and funding to the clean tech cause, launching programmes to accelerate and incubate upcoming startups.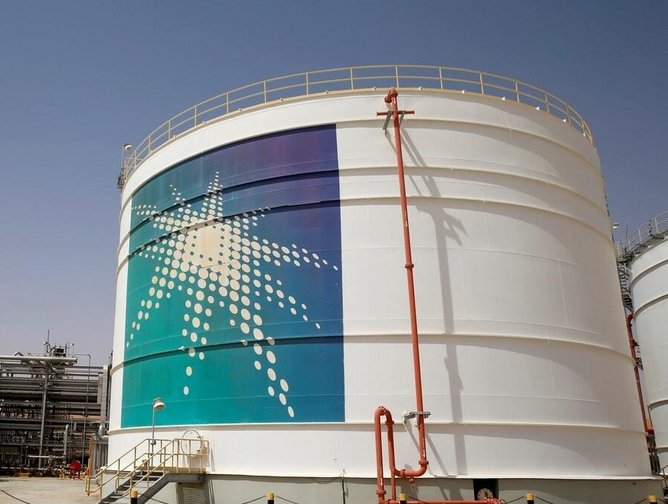 State-owned oil giant Saudi Aramco is investing US$.5 billion in startups addressing climate change
Google, PepsiCo, Siemens Energy among regional firms lending support
Just this week, Google announced the launch of a clean tech accelerator programme aimed at startups from across the MEA region.
Aptly called Google for Startups Accelerator: Climate Change, the 10-week, equity-free hybrid programme aims to back Seed to Series A startups focused on sustainable technology climate solutions, cleantech and green energy.
Designed to "focus on identifying, supporting and scaling startups that are building technologies to combat climate change", according to Joyce Baz, Head of Communication, this is the first time Google is running the programme in MENA.
Selected startups will not only benefit from mentorship courtesy of Google engineers and business experts, but also from various educational workshops, and access to Google Cloud technical expertise.
"We believe the global startup ecosystem plays a pivotal role in accelerating their progress, which is why we're excited to kick off 2023 with Google for Startups Accelerator: Climate Change programs and encourage startups in the Middle East and Africa to apply," says Joyce.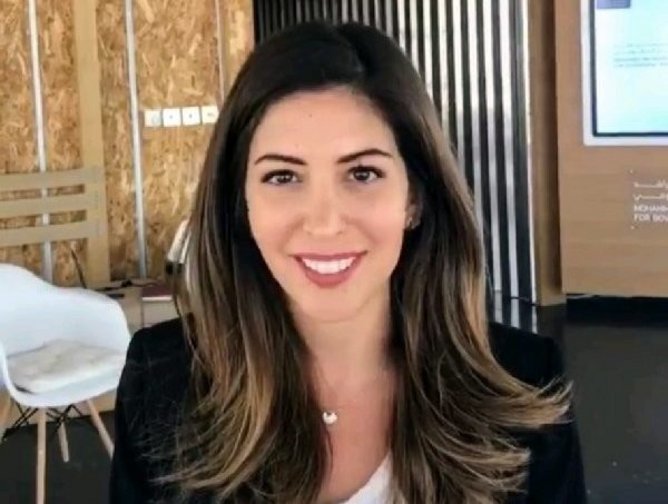 Joyce Baz, Head of Communications at Google MENA
Google isn't the first clean tech accelerator to hit the region. That crown goes to The Catalyst, an Abu Dhabi-based tech accelerator jointly organised by bp and Masdar to support innovative seed ideas focused on green technologies.
Earlier this year, The Catalyst partnered with Masdar City and Mohamed bin Zayed University of AI to launch an accelerator focused on driving the growth of AI, clean tech and smart city technology.
PepsiCo has also recently brought its Greenhouse Accelerator programme to the MENA region. The soft drinks giant has partnerned with Food Tech Valley, a UAE government-backed hub for future clean tech-based food products, to provide 10 sustainable food startups with funding and mentorship.
And Abu Dhabi government-backed incubator Hub71 continues to partner with leading regional corporates to enable tech startups to scale globally and especially those focused on reducing emissions and promoting a low-carbon economy. The incubator has two significant partnerships in this space to increase its deal flow and maximise its impact in the sector.
The first is with Siemens Energy in Abu Dhabi, to identify clean tech startups in the region and explore investment opportunities in line with the UAE's drive to invest in green infrastructure and clean energy projects. And the second, with AIQ, ADNOC's AI joint venture with Abu Dhabi-based AI powerhouse G42, to explore the development of new AI solutions that support a sustainable energy future.
Among Hub71's cleantech startups – 44.01, Archireef, FortyGuard, Green Future Project, ACX, Cddie Engineering, Sensgreen, and The Concept.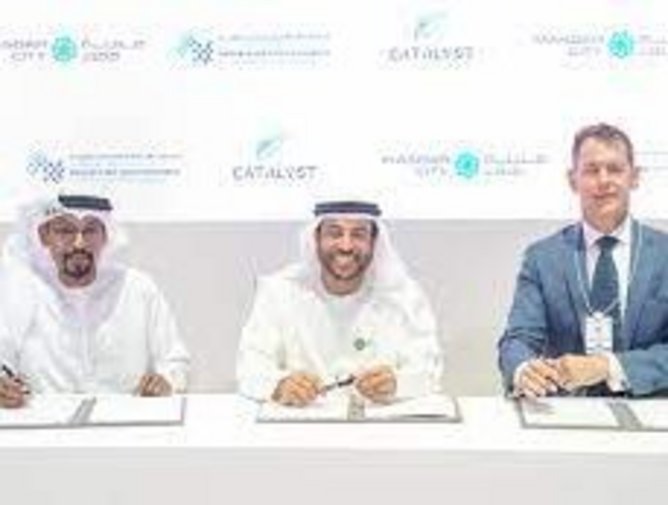 AI and clean tech get a boost with an accelerator from Masdar City, MBZUAI and The Catalyst
Regional VCs up their funding for clean tech
Local based VC firms are also increasingly looking to clean tech, deploying significant capital in the sector regionally.
Among these, UAE-based VC firm 8X Ventures announced in February plans to inject US$20 million in MENA's climate tech startups, with the goal of enabling at least five to operate in the region by 2024.
Having already made investments in early- to seed-stage deep tech clean tech startups in India, including XYMA and Solinas, Chirag Gupta, Managing Partner, believes the MENA region is "gearing up to be at the forefront when it comes to clean tech and climate tech revolution".
8X Ventures is not alone in its appetite for funding clean tech, with global VCs Chimera Capital, Arise Ventures and FTV Capital all putting money into green ventures regionally.
This follows in the footsteps of MENA-based VC VentureSouq, which last year launched the first climate-focused fund with a global mandate out of the UAE. The fund, which backs early-stage founders with a focus on seed and Series A investments, is looking at food and agtech, supply chain, transparency and the carbon economy.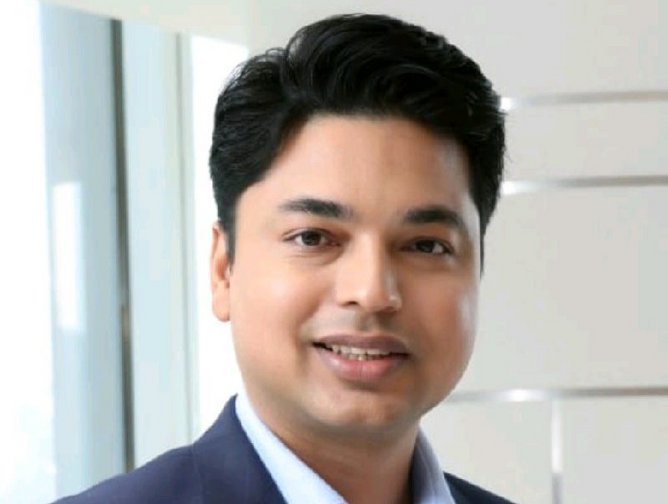 Chirag Gupta, Managing Partner of VC firm 8X Ventures is investing US$20m in MENA's climate tech startups