Why homegrown players top Saudi Arabia's IT services market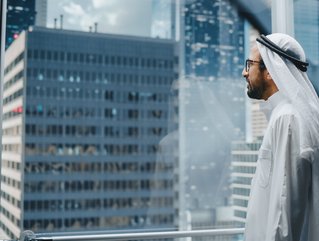 Getty Images
While global big-name companies dominate the consultancy landscape in Saudi, homegrown providers like SBM and Solutions by STC top the IT services sector
When it comes to IT services and solutions, the same big firms tend to dominate global markets. Namely Accenture, Cognizant, Capgemini, IBM, TCS, Wipro, Infosys, Tech Mahindra.
But Saudi Arabia is a different fish.
The Kingdom, whose IT services and consulting market is the largest in the GCC, and is growing rapidly, has a much more diverse mix of providers – and unlike many other markets, its top IT services players are dominated by homegrown players.
In its latest report, IDC has found that homegrown players are notably successful in fending off competition from global giants, with eight of the top 10 IT services providers of Saudi origin.
The only non-Saudi firms within IDC's top 10 are two Indian IT majors, Wipro and Tata Consultancy Services.
This paints a slightly different picture that the IT consultancy landscape in the Kingdom, with global companies dominating the ranking of top providers, according to IDC, namely the Big Four along with Paris-headquartered digital transformation specialist Devoteam.
"Saudi Arabia is a unique market with a rich, diverse mix of service providers," says Mufasir Yousef, a senior research analyst at IDC.
"While global providers are bringing in their in-house tools and frameworks, which are built according to global industry best practices, successful local companies are able to establish a leading position and carve out their niche."
Saudi sees surge in IT spending, as transformation takes hold
And these homegrown providers, most with decades of experience in the region, are well-placed to capture the rapid growth in digital transformation that the Kingdom is currently seeing.

According to IDC, IT spend in the MENAT region is projected to grow almost 4.3% annually to US$99.9bn this year, the first time it would come close to breaking the US$00 billion mark.

This comes as Saudi Arabia, the Arab world's biggest economy, accelerates its digital economic transformation, as it looks to diversify its economy away from oil.

Jyoti Lalchandani, IDC's Regional Managing Director, points not just to Saudi's large size, but also to the fact it is undergoing massive transformation at every level, including in infrastructure, society and regulations.

"The pace and speed of the transformation [in Saudi) is in sharp contract compared to any other developed market in the world," Jyoti says.

The IDC has said that spending on digital transformation in the MENAT region is projected to hit US$74bn by 2026 from about US$49bn this year, growing at a compound annual rate of 16%.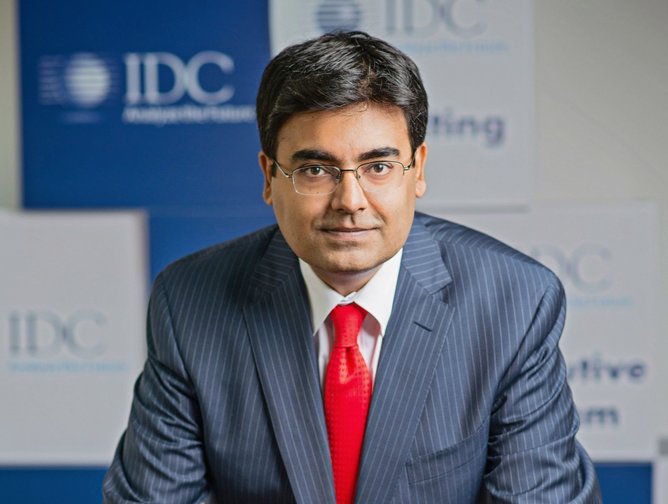 Jyoti Lalchandani, IDC's Regional Managing Director
Solutions by STC and Saudi Business Machines among leading homegrown providers
Among the top Saudi-founded providers muscling in on increasing IT spend in the Kingdom are Solutions by STC, Saudi Business Machines, Arabic Computer systems, Ejada Systems, Mobility, Al Moammar Information Systems, MDS, and Ebittikar.
All of these IT services and solutions providers have been long established in the region, working closely over decades to digitally transform hundreds of public and private organisations.
And as IT spending in the Kingdom and the region at large surges on the back of accelerated digital transformation, these homegrown providers are seeing a spike in profits.
Take Solutions by STC. A unit of Saudi telecoms giant stc, the two decade-old IT services leader has an estimated market share reaching 18.8% and has seen its revenues soar in 2022 of SAR 8.8bn, a 22.2% increase on the previous year.
The Kingdom's first-ever Saudi public listed company, Al Moammar Information Systems (MIS) is another homegrown high-flier that's seeing is seeing its annual profits surge 23.59% (2022). The Saudi firm recently secured a sar 35.99 million project contract fro the Saudi data and ai authority.
The Kingdom's longest-standing enterprise digital transformation company, Saudi Business Machines (IBM's representative in the Kingdom) has been transforming enterprise customers in the public and private sectors since 1947 and is a key contributor to the Kingdom's transformation efforts.
The IT firm, which receives 50% revenue share of Cisco technology in the Kingdom, currently has a market share of 17.8% share, but this looks likely to increase given its recent partnership with global tech company Software AG – enabling SBM to deliver solutions based on Software AG's IoT, Integration, API Management, Business & IT Transformation technologies to Saudi customers.
IT consultancy in Saudi dominated by Big Four and Devoteam
While homegrown dominates the IT services and solutions sector, big-name global brands still top the consultancy side, the most strategic segment within the IT services landscape, according to IDC.
Among the global brands assessed by IDC, including Atos, Detecon, McKinsey, Cognizant, BCG, Capgemini and Strategy&, it was the Big Four (PwC, Deloitte, KPMG, and EY) and French consultancy Devoteam that topped the Kingdom's IT consultancy rankings.
Part of global digital transformation firm Devoteam, whose headquarters are in France, the Middle East operation holds a market share of more than 13%, according to IDC, which is nearly double the share of that held by KPMG and EY.
The global consultancy, which recently cracked the US$1bn revenue barrier and has more than 10,000 employees across operations in 20 countries across EMEA, has been operating from its Riyadh-based regional headquarters for the past nearly two decades.
Specialisng in digital transformation, cloud, cybersecurity, and data, the firm operates platform-agnostics, partnering with AWS, Google Cloud, Microsoft, Salesforce, and ServiceNow.
In 2023, Devoteam expects to continue its growth trajectory, including in Saudi, with plans to recruit nearly 1,500 employees internationally and expand into two new lines of business. By 2024 the consultancy aims to hit US$1.5bn in revenues.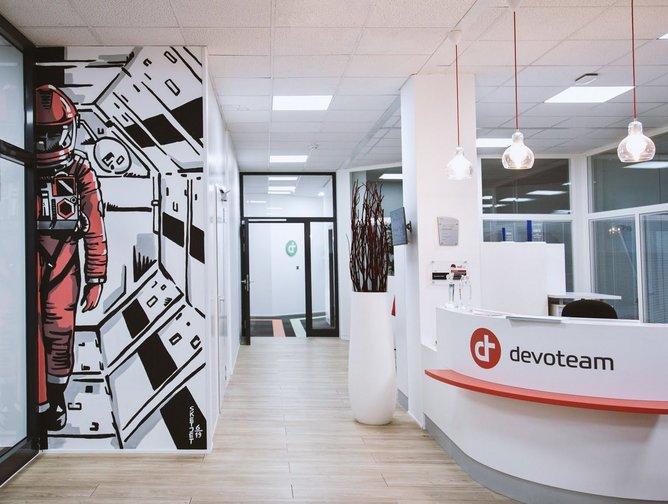 Devoteam Middle East offices