Al Ansari listing raises $2.10bn, as UAE continues IPO surge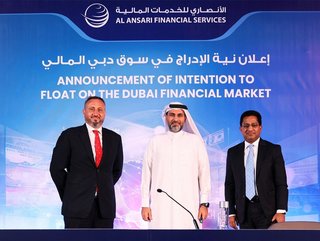 Al Ansari Financial Services announcing its listing on the DFM
Al Ansari joins Presight AI and ADNOC Gas with oversubscribed listings in 2023, as the UAE looks set to continue IPO activity momentum amid strong GDP grow
Another day (in the UAE), another IPO.
Al Ansari Financial Services, one of the leading integrated financial services groups in the UAE, has completed its IPO, following over-subscription of its global offering by 22 times.
Al Ansari's in-demand IPO comes hot on the heels of Abu Dhabi-based Presight AI's IPO last week and ADNOC Gas's trading debut on the ADX two weeks ago – in what is the world's biggest flotation so far this year.
This follows record-breaking IPO activity momentum in the MENA region in 2022, and comes amid higher energy prices, along with strong macroeconomic tailwinds and GDP growth in Saudi and the UAE, says Christian Cabanne, Head of Central and Eastern Europe, the Middle East and Africa ECM at Bank of America.
Overwhelming demand for UAE IPOs so far in 2023
Family-run exchange house Al Ansari attracted strong demand from international and regional investors, including from the UAE and Saudi, along with overwhelming demand from retail investors, with total gross demand reaching more than Dhs17.7bn (US$2.10bn).
The remarkable investor interest in the IPO is testament to both the Group's strong brand reputation and to the "attractiveness of the UAE and wider GCC economies and the investment community's confidence in Dubai's public equity markets", said Mohammed Ali Al Ansari, Chairman of the Group.
Al Ansari isn't the only UAE homegrown IPO to have met with overwhelming interest from both retail and professional investors in recent weeks.
Presight AI, an analytics firm founded by Abu Dhabi's G42 Group in 2020, witnessed significant oversubscription (136 times) during its IPO on the Abu Dubai Exchange last week.
While ADNOC Gas, the first IPO on UAE stock markets in 2023, met with the highest-ever level of demand for retail tranches in a MENA IPO to date, with retail investors putting in orders for US$23bn, over 58 times the shares reserved for them. r
Abu Dhabi's main energy company raised US$2.5 billion from the IPO of its gas business, pulling off Abu Dhabi's largest listing ever, not to mention the world's biggest flotation so far this year, and continuing a trend that has seen the Middle East emerge as a bright spot for share sales last year.
Last year, funds listed in the Gulf region surpassed US$23bn.
More state-owned company IPOs are in the pipeline for this year, as governments in the region seek to fund their economic diversification away from reliance on oil revenues while bringing in more international investors into their markets.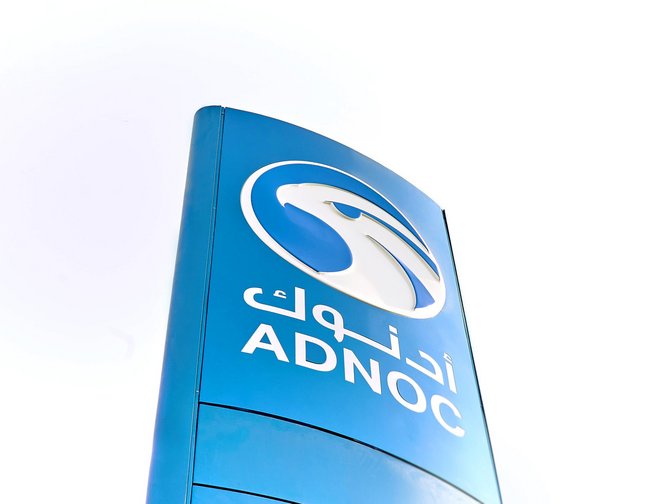 ADNOC raised US$2.5 billion from its IPO, pulling off the world's biggest flotation so far this year
UAE readying for an influx of IPOs
With these latest listings, the UAE is maintaining its IPO activity momentum from 2022, when the country saw its highest level of IPOs by aggregate value for 14 years.
Overall, 12 companies in the UAE listed last year, raising US$11 billion, including the March listing of DEWA, the largest GCC IPO in 2022 (US$6.1 billion), and in addition to the joint Abu Dhabi-Riyadh listing of Mena food franchisee Americana.
And this year is already looking like it will live up to regional IPO predictions, with three of the 11 predicted IPOs in 2023 already taking place.
Speaking at the MENA IPO Summit in Dubai in January, the deputy CEO of the Securities and Commodities Authority, Mohammed Khalifa Al Hadari, said there were 11 new IPOs with a total value exceeding AED8 billion (US$2.2 billion) waiting in the pipeline, including four free zone companies and two SPACs.
EFG Hermes Holding Group CEO Karim Awad revealed that his group was working on fiver diverse sectoral IPOs in the Gulf market, which are due to launch between the second and fourth quarters of the year.
Speaking at the 17th EFG Hermes One-on-One Conference in Dubai this month, Awad said he expected the "UAE and Saudi Arabia to lead the IPO markets I the region this year" and that the GCC in particular "has demonstrated resilience against global turbulence, driven by a solid crude oil market and government initiatives that have collectively deepened the region's capital markets".
Among those waiting in the IPO wings is Abu Dhabi-based G42, whose subsidiary Presight AI recently floated, and who has a number of other firms readying for IPO – including G42 Healthcare and AIQ, the firm's joint venture with ADNOC.