Manufacturers encouraged to Make it in the Emirates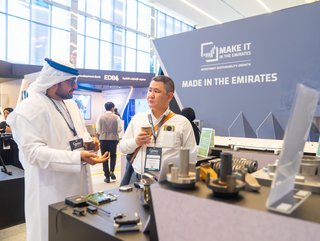 The recently-held Make in the Emirates Forum in Abu Dhabi shows industrial zones are playing a critical role in the country's sustainable industrial development
The Make it in the Emirates Forum in Abu Dhabi showcased the UAE's strong position when it comes to attracting manufacturing – from funding to talent
Sounding rather like a Frank Sintra classic, if you are going to make it anywhere, why not Make it in the Emirates?
That was the mood music coming from the second Make in the Emirates Forum in Abu Dhabi, with more than US$14.43 billion of investment in manufacturing in the UAE last year alone, according to His Excellency Abdulla Al Shamsi, Assistant Undersecretary of the UAE Ministry of Industry and Advanced Technology (MoIAT).
That brings the total invested to more than US$27 billion since the initiative was launched.
"The National In-Country Value Program is a nationwide programme that speaks one language across many different sectors," says Al Shamsi.
"It's one methodology and this is something we're very proud of because it benefits the private sector, and when the private sector sees this, it helps them prepare, invest, and spend."
The forum, held at the ADNOC centre in Abu Dhabi, the capital of the UAE, discovered how industrial zones are playing a critical role in the country's sustainable industrial development.
Cheap renewable energy key factor in UAE
And with PwC's recent ESG report stating that renewables like solar and hydrogen cost a third to produce in the Middle East than the global average, it was little surprise to hear how industry leaders are embracing these alternative energy sources to reduce their carbon footprints.
Local industrial leaders described how they are using alternative energy resources such as solar and hydrogen.
Investors were not only interested in the availability of cheap, clean energy – the UAE showcased the National In-Country Value (ICV) Program, competitive financing, and ability to attract talent in the private sector.
The UAE is also leveraging its strategic position, logistics capabilities, quality of life, and attractive cost of doing business to entice manufacturing and technology development.
Industrial exports from the UAE grew 49% in 2022, reaching US$47.6 billion, with the industrial sector contributing US$49.5 billion to GDP in 2022.
On day one of this year's forum, the UAE Government announced US$2.7 billion in offtake agreements, building on the US$29.9 billion announced at last year's event.
Find out more about Make it the Emirates here