PwC report shows increased ESG focus in Middle East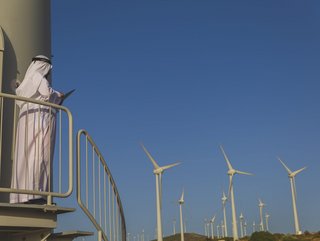 ESG awareness and action is on the rise in the Middle East
PwC Middle East report says ESG is moving higher up the agenda as organisations understand the significance of sustainability
Sustainability may be top of the agenda for many companies globally, but arguably nowhere does it have as much significance as in the Middle East.
With the UAE preparing to host COP28 later this year in Dubai, and some of the world's biggest companies (such as Saudi Arabia's Aramco) from the region looking to transition away from oil and gas, the stakes could not be higher.
A new report from PwC Middle East suggests companies in the region are rising to the challenge – changing mindsets and taking action in a transparent fashion.
"Heightened awareness of climate risk to business, coupled with new regulation, has driven the embedding of ESG in the strategy of more than six in ten companies in the region, with the focus now increasingly shifting to execution," said Dr Yahya Anouti, PwC Middle East ESG Leader and Partner, Strategy& Energy, Utilities & Resources Practice.
"And we are seeing a shift in perception from public and private sector leadership about the importance of ESG, with more organisations than ever before appointing a dedicated resource to handle this agenda at the executive level.
"With the right coordinated response from governments, 2023 could be the region's most environmentally transformative year yet."

Stats from the PwC survey
Feeling that COP28 in Dubai could deliver change
Unlike recent editions of COP – the United Nations climate conference – which have proved something of an anti-climax, hopes are high for meaningful action in Dubai.
Those feelings began with the announcement of Dr Sultan Al Jaber as President of COP28.
This appointment marks the first time a CEO has served as COP President – emphasising perhaps the increasing importance of the business world in tackling climate change and underscoring the UAE's approach to COP28, which the government describes as a "pragmatic, inclusive, 'leave no one behind' approach".
This was controversial in some quarters as Al Jaber is not only the UAE's Climate Change Special Envoy but also CEO of Abu Dhabi National Oil Company – ADNOC.
PwC's report suggests company executives in the region are also optimistic, with more than a third of companies surveyed hoping COP28 will lead to ESG legislation and incentives for green growth.
Some 64% of those surveyed have adopted a formal ESG strategy in the last 12 months, while more than 60% of businesses want leadership to devote more time to ESG issues.
That is some turnaround in the last 12 months. When the first PwC ESG Middle East report was published in 2022, only 18% of respondents said their companies had ESG teams and systems in place.
The 2023 report says 27% now have a Chief Sustainability Officer (CSO). In 2022, 55% said the CEO had overall control of ESG, and that figure has dropped to just 20%.
PwC says this is a sign of growing ESG maturity in the region, and points to other research from Strategy& showing that 98% of companies with an A rating for ESG have an executive specifically responsible for sustainability.
Around one in six respondents in last year's survey said their company had no ESG strategy, and that has dropped to one in 14.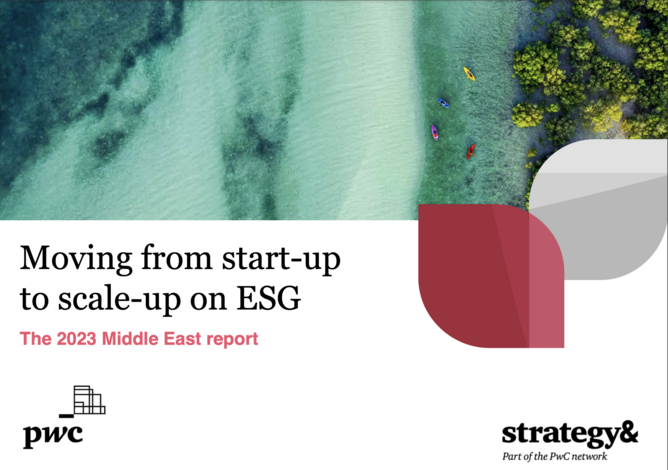 This is the second annual Middle East ESG report
What do executives want governments to do when it comes to sustainability?
Looking ahead, PwC asked organisations what government policies they would like to see introduced before or during COP28. Here is the wish list:
Better ESG-related infrastructure, such as waste recycling facilities
Greening of the electricity grid
Government-guaranteed sales for nascent climate technologies
Green standards and certification
Green infrastructure
A Sustainability Act with incentive packages to boost green growth
This is in line with similar moves taken in the US and Europe when it comes to tackling climate change and encouraging green growth, says PwC.
The second PwC ESG Middle East survey was conducted between February 27 and March 14, 2023, with responses from business leaders involved in ESG activities within their organisation. The largest number of respondents were from organisations based in the UAE (45%) followed by Saudi Arabia (23%) and Qatar (13%).
Read the full report here.