Saudi Aramco joins the world's 50 most innovative companies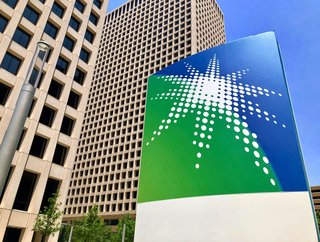 Energy giant Saudi Aramco becomes the first company from the Middle East to feature on BCG's Most innovative Companies list
Saudi Aramco becomes the Middle East's first company to join BCG's 50 most innovative companies list, as the oil major undergoes huge transformation
Now in its 17th year, Boston Consulting Group's (BCG) Most Innovative Companies 2023 report makes for familiar reading at the top end of the scale. The usual suspects taking up the top five places in the innovation stakes are Apple, Tesla, Amazon, Alphabet, and Microsoft.
Those famous five made up the top companies in BCG's 2022 report too, the only difference being here that Tesla and Microsoft have swapped places.
However, you would be wrong to think that the Top 50 this year is essentially a rehash of 2022's leading innovators.
There are some notable new entries on this chart, including BioNTech (23) and Schneider Electric (25), while top performing returnees to the chart include BYD Company (9) and SpaceX (13).
Big movers on the list include Siemens (in at number 10, +10 places), J&J (12, +15), 3M (19, +18), and Nestle (27, +22)
On a less positive note, the companies moving in the wrong direction (but remaining on the list) include Sony (31, -22), Dell (38, -24), Alibaba (44, -22), Walmart (45, -32), and Lenovo (48, -24).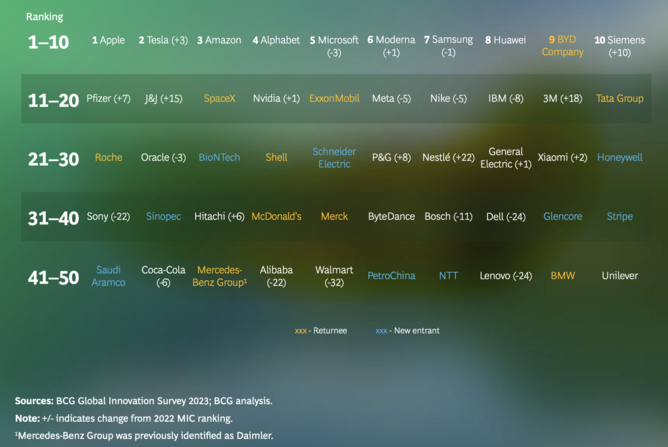 BCG's Most Innovative Companies 2023 list, now in its 17th year
What makes a company innovative in 2023?
One of the nine new entries on the BCG Most Innovative Companies Top 50 is energy giant Saudi Aramco (known these days as simply Aramco). This is the first time a company from the Middle East has featured on this list.
Last year, Forbes magazine hailed Aramco as the most innovative company in the Kingdom, based on the number of international patents the company has secured.
The BCG report delves deeper, stating that "leaders are consistently delivering new products, entering new markets, and establishing new revenue streams, while laggards struggle to make headway beyond incremental improvements".
The report authors also suggest that companies embracing AI are thriving.
But AI is not the silver bullet. BCG's 2023 global survey highlights the importance of mergers and acquisitions (M&A) and portfolio planning.
That survey said 79% of companies rank innovation in their top three priorities, up from 75% in 2022. More than 40% expect to significantly increase spending this year.
BCG also points out that while a high percentage of companies are experiencing incremental gains as a result of this increased investment, a minority of innovation-ready companies are investing up to a third of spend on innovation, research and development.
These companies are:
more likely to work in ecosystems on innovations
driving digital innovation with new digital products, agile teaming, and insights
leveraging the power of AI
reviewing performance of innovation units and shifting resources toward success
How Saudi Aramco is innovative – digital to sustainability
Many of these factors are certainly true of Aramco, which, as the world's leading oil and gas company, producing 10% of the world's oil, is arguably undergoing the biggest transformation of any company in the world – as it looks to develop digital technologies to achieve sustainability for the oil and gas sector, while still meeting the world's energy needs.

With an ambition to become the leading digitalised energy company, Aramco has doubled down on digital technologies and investments in lower-carbon technologies since embarking on its digital transformation in 2017. And CEO Amin Nasser recently said that the company plans to invest US$1.9 billion in digital transformation over the next three years.

The company, which announced record profits in 2022 of US$161.1 billion, now has five innovation centres focused on developing and utilising Fourth Industrial (4IR) technologies, and supporting leading digital innovators, researchers and entrepreneurs.
Three of the company's facilities have been recognised by the WEF as 'Manufacturing Lighthouses' for their large-scale use of 4IR solutions, with its Ulthmaniyah Gas Planet, one of the world's largest, using AI solutions to increase productivity while enhancing the reliability of its facilities.
The use of drones and wearable technologies at the plant, to inspect pipelines and machinery, has also helped cut inspection times by 90%.
While at the company's Khurais oil field, thousands of IoT sensors are used to monitor and forecast oil well behaviour, and via the use of digital technology, power consumption has reduced by 18% and maintenance costs by 30%.
Another great example of the energy giant's innovation in action is the recent launch of new entity Aramco Digital Company, which provides "state-of-the-art AI an emerging technology expertise in a vital sector of the economy", Aramco's EVP of Technical Services, Ahmad Al-Sa'adi, said at the launch. The entity has already signed digital partnerships deals worth more than US$7 billion with more than 100 tech partners, from Zoom to DHL to Accenture.
Ambitious investments and targets on carbon capture
When it comes to investment, Aramco is not holding back, especially in technologies that will help the company and the industry as a whole transition to a more sustainable future.

Having pledged to lower its emissions to net zero by 2050, the company is betting big on carbon capture technologies, making ambitious investments and targets, including to capture 11 million tonnes of CO2 across its facilities by 2035. The oil giant is currently building what will be one of the world's biggest hubs for carbon capture, in Saudi, and could store up to 9 million tonnes of CO2 a year by 2027.

And to further accelerate the development of cutting-edge technologies that will contribute to a low-carbon future, Aramco has not only opened a research centre in Saudi, dedicated to deploying AI and machine learning, but launched a US$1 billion sustainability-focused VC fund, one of the world's largest, to invest in global technologies that supports its ambitions and that of the industry.

Little wonder then that the company is flying when it comes to patents, a mark of true innovation. While the total number of patents obtained by Aramco from its founding in 1933 until 2020 is around 100 – in 2021 and 2022, the company obtained a staggering 864 and 963 patents, respectively, securing its place in the top 50 global companies and universities that obtained patents those years.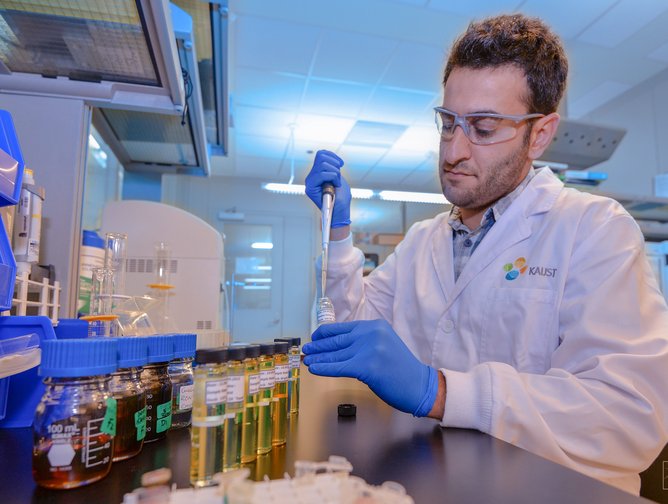 To accelerate the development of low-carbon technologies, Aramco has opened a research centre at KAUST, Saudi
Strong leadership matters – innovation
When it comes to innovation, strong leadership is essential, and Aramco has just made two new senior appointments.
Nasir K. Al-Naimi will become President of Upstream business, while Mohammed Y. Al Qahtani takes the role of President of Downstream business. These newly created positions will be effective from 1 July and are seen as pivotal to the company's long-term strategy.
"Aramco continues to transform to meet the world's energy demand. We expect this decision to help drive operational and financial performance, supporting our upstream capacity growth and our downstream expansion, together with our ambition to achieve net-zero Scope 1 and Scope 2 greenhouse gas emissions across wholly-owned operated assets by 2050," said Amin H. Nasser, Aramco President and CEO.
"We continue to identify ways to further optimise and innovate across the Aramco group, and I am confident these newly created roles will help us deliver on our objectives."
Business Chief already has one eye on BCG's 2024 innovative companies list to see how Aramco makes progress on the global stage.