The 7 most anticipated IPOs in Saudi Arabia: Olam to Jamjoon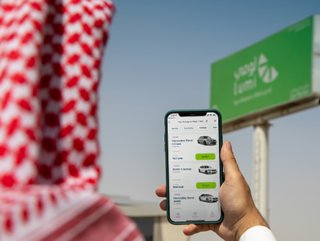 Saudi car rental firm Lumi is looking to debut on the Saudi exchange within the next six months
Saudi Arabia listings remain buoyant, despite weaker global sentiment, with a pipeline that continues to run hot – from Olam Agri to Jamjoon to Morabaha
When the UAE stole the listings limelight in the first quarter of 2023 with ADNOC Gas, raising US$2.5 billion on the Abu Dhabi Securities Exchange, the expectation was that Saudi would swiftly follow suit.
On the cards, the IPO of Saudi Aramco's energy-trading business, a Riyadh listing expected to rank as one of the world's largest share sales this year.
That listing is looking less likely now, according to Bloomberg, with the state-controlled oil company significantly slowing down prep work on the deal in recent months, suggesting it could be pushed into next year.
This comes as Aramco, one of the world's most valuable companies (US$2.3 trillion), reveals a 19% drop in its first quarter earnings for 2023, amid a global and regional economic slowdown.
MENA region still bucking the global dealmaking trend
And the economic downturn has certainly slowed activity. The first quarter of 2023 saw a 33% drop in volume of IPO listings in the MENA region, and a 14% decrease in value compared to the same quarter in 2022, according to EY's latest IPO markets report.
But despite the drop, the MENA region fared better than many (global IPO activity saw a 61% decrease in volume Y-o-Y) with 10 sales raising a combined US$3.4 billion, according to EY. Saudi Arabia ranked the highest for listing activity.
EY's MENA Strategy and Transactions Leader Brad Watson expects the MENA region to continue to "go against global trends in these uncertain economic times, building on the momentum from last year".
Among recent announcements, Saudi's Red Sea tourism mega project developer Red Sea Global says it is considering an IPO. The company's CEO John Pagano recently told The National that Red Sea Global was in "very early stage" discussions with banks and stakeholders, with a potential listing possibly on the cards for 2026 or 2027.
Closer still, the Kingdom has a promising a pipeline for the next year, with six companies already announcing their listing plans on the Saudi Exchange (Tadawul) Main Market and others reportedly eyeing IPOs in 2023 and 2024.
Foods Gate, Saudi Lime Industries, First Mills Company and HyperPay are among the companies that have recently listed.
"There's a healthy pipeline across the region for the rest of the year, with several initiatives to support private and government entities on their path to listing," says Brad.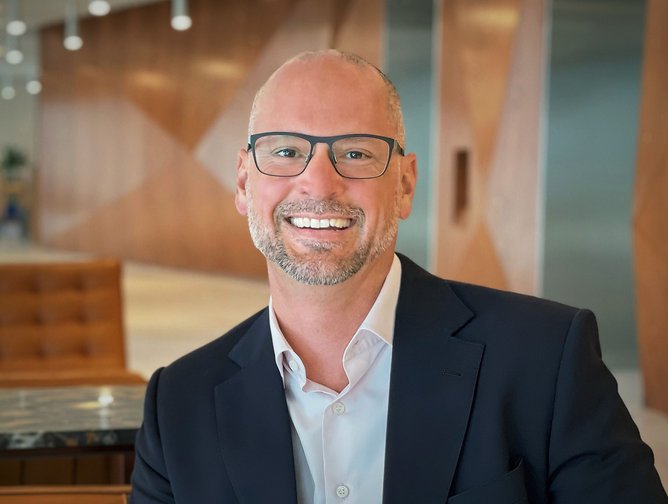 EY's MENA Strategy and Transactions Leader Brad Watson expects the MENA region to continue to "go against global trends in these uncertain economic times"
Seven IPOs in the pipeline in Saudi Arabia
Here, we take a peek at some of the most highly anticipated Saudi listings in 2023 and into 2024.
1
The energy-trading arm of Saudi oil giant Aramco was planning for an IPO in early 2023 but reports from Bloomberg suggest the oil company has slowed down prep work on the deal in recent months. Among reasons suggested for the pushback, the need to complete the integration of the trading business with its U.S.-based refining business Motiva Enterprises, and the quietness of the IPO market in Riyadh. The deal, which was expected to be valued over US$30bn, is likely to happen in 2024. Established in 2011, Aramco Trading buys and sells crude oil, diesel and liquefied natural gas.
2
ADES International Holding
Like Saudi Aramco, oil and gas driller ADES International Holding, has also delayed its public offering. Previously expected to list at the end of 2022 or early 2023, the company has pushed its public offering back with expectations it will list at the end of 2023. Established in 2016 and backed by Saudi's Public Investment Fund, the company is a leading oil and gas drilling and production services company in the MENA region with clients including Saudi Aramco and Kuwait Oil Co. The Saudi driller could raise more than US$1 billion on the local bourse in Riyadh.
3
Morabaha Marina Financing
The latest company seeking to raise funds via a Saudi listing is Morabaha, a non-bank finance institution, which is looking to raise US$83.4m in an IPO on the Tadawul exchange. The firm plans to sell a 30% stake or 2.14 million shares, it said in a statement. This comes as the finance firm looks to strengthen its capital base and support future growth. Founded in 2012, the company offers Shariah-compliant financial services to SMEs and consumers via its network of 16 branches in 13 cities in the Kingdom.
4
Having secured approval from the Saudi Capital Market Authority to offer 21,000,000 shares, representing 30% of the company's issued share capital, in December 2022, Saudi's Jamjoon Pharma is looking to raise as much as US$336m when it makes its debut on the Saudi Exchange this month. One of the leading pharma companies in the region, Jamjoon launched commercial operations in Saudi in 2000 and has products across eight therapeutic areas including ophthalmology, dermatology, gastrointestinal, cardiovascular, general medicine, and central nervous system.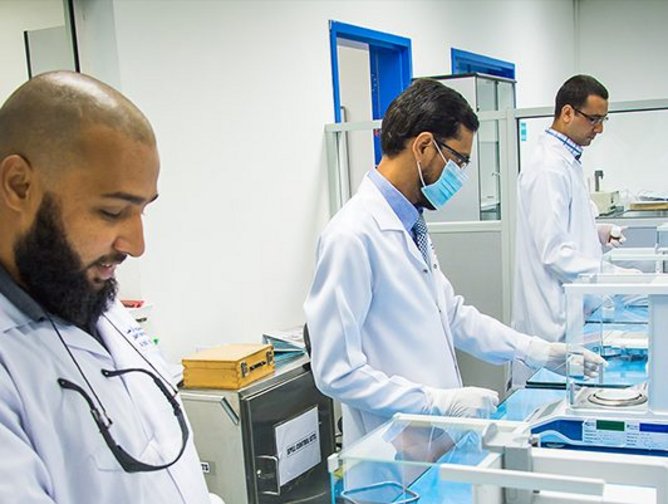 Saudi's Jamjoon Pharma is looking to raise as much as US$336m when it makes its debut on the Saudi Exchange this month
5
As HyperPay looks to expand its business throughout the MENA region, including into Egypt, Bahrain, Iraq, and Oman, the Saudi payments services provider is planning to go public within the next 18 months. The Riyadh-based company's listing plans come on the back of its most recent raise, securing SAR138 million in a funding round led by Mastercard, and on the Kingdom's burgeoning fintech sector. One of the top-five payment providers in the MENA region that contributes to the emergence of cashless societies, HyperPay currently serves more than 5,000 merchants across seven countries and has offices in Riyadh, Jordan and the UAE.
6
Saudi car rental firm Lumi announced in December last year its plans to go public and last month, receive clearance for its PIO on the Tadawul exchange. According to the bourse filing, 30% of Lumi's share capital will be offered through the issuance of 16.50 million ordinary shares. While the exact date of Lumi's exchange debut is not yet known, it is likely to be within the next six months. This comes as the Saudi car rental market is expected to grow at a CAGR of 8.6% up to 2027. Established in 2017, and a subsidiary of Seera Group, the popular car rental company has a fleet of 19,00 vehicles, from trucks to SUVs, and operates from 25 locations in the Kingdom. Chauffeur services is also part of the business.
7
Agri-food giant Olam Group is eyeing a possible second listing for its agribusiness unit in Saudi this year. As one of Asia's biggest agricultural commodity traders, the company is pursuing a primary listing for its agribusiness unit in Singapore before a potential concurrent listing in Saudi. This would mark the first listing of a global company in the country. This follows the sale of a 35% stake in Olam Agri valued at US$3.5bn to state-owned Saudi Agricultural & Livestock Investment Co, a subsidiary of the country's Public Investment Fund. Formed as part of a reorganisation of Olam Group in 2020, Olam Agri sells grains and seeds, producing everything from oils to pasta.