Top 10 largest asset managers by AUM operating in the UAE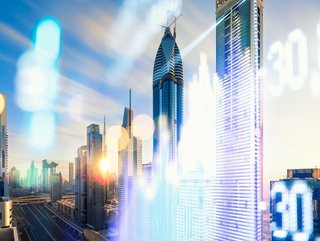 With US$517 trillion of private wealth in Dubai, the highest in any Middle Eastern city, there continues to be strong interest from global and regional asset management firms to set up shop in the emirate
With total assets under management of US$373 billion, these top 10 investment firms in the UAE deliver some of the region's best-performing funds
When it comes to the world's most attractive financial centres, the UAE cities of Dubai and Abu Dhabi are flying high.
While Dubai ranks 22nd, ahead of major economic hubs such as Geneva and Berlin, Abu Dhabi places 35th, according to the Global Financial Centres Index 2023.
With US$517 trillion of private wealth in Dubai, the highest in any Middle Eastern city, there continues to be strong interest from global and regional asset management firms to set up shop in the emirate and specifically in Dubai International Financial Centre (DIFC).
As the leading global financial centre in the Middle East, and largest wealth and asset management hub in the region, DIFC is home to more than 300 wealth and asset management companies with assets worth more than US$450 billion.
Among recent firms to open offices at DIFC, Edmond de Rothschild, EnTrust Global, Nomura Singapore, and The Family Office Company are the most well-known, with the latter independent wealth management firm serving some of the wealthiest families, individuals, and investors in the GCC.
Abu Dhabi too is attracting increasingly more international HNW and UHNW clients to its shores for asset management and wealth investment. The Abu Dhabi Global Market (ADGM) is actively enticing hedge funds and venture capital firms to its doors, and in 2022, grew its AUM by 56% retaining its status as one of the fastest-growing financial centres in the MENA region.
The latest investor to land in the city is Ray Dalio, who has an estimated worth of US$15.7 billion and is founder of the world's biggest hedge fund, Bridgewater Associates, which has US$60 billion in AUM. Dalio is opening a branch of the Dalio Family Office in ADGM.
Here are the top 10 asset managers in the UAE ranked based on the value of their total assets under management.
1
AUM: US$320 billion
CEO: Amir Shams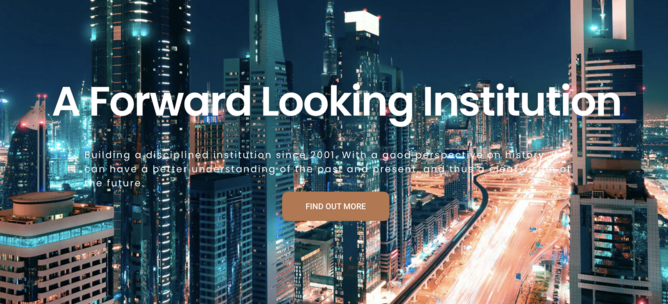 With US$320 billion AUM, DIF is the UAE's largest asset manager
Not only is DIF the UAE's largest asset managing company by a significant margin, but it is one of the world's largest private independent investment funds with 21 years of experience, 17 global offices and 920 investment professionals under its belt.
Established in 2001, to effectively manage financial resources through diversification into new asset classes and growth-oriented investments, DIF invests in various assets classes, including listed securities, real estate, alternative assets and private equity, and has built a global portfolio of assets across numerous sectors, including renewables, blockchain and cryptocurrencies, infrastructure, technology, media and telecoms, healthcare, and the financial sectors.
The fund has more than 7,200 private and institutional clients in 61 countries, among which are pension and sovereign wealth funds, family offices, and insurance firms. The company says it seeks "socially, economically and environmentally attractive investment opportunities".
Since 2007, the fund has invested heavily in stocks tech giants, including Google, Sony, Nvidia, Amazon, Salesforce, Cisco and SAP, and in 2016 launched its first AI lab in Dubai to explore emerging technologies.
More recently, the fund's strategy has been to focus on renewables and green energy sectors, and last year created the ESG Investment Department. Dedicated to ESG investment, the department is focused on researching green and ethical investment, monitoring global and local ESG markets, and providing clients with tailored advice.
DIF was among the first companies regionally to introduce a digital platform for clients and investors to help them access improved market analytics and track their investments' performance.
2
AUM: US$14.6 billion
CEO: Faisal Mansour Sarkhou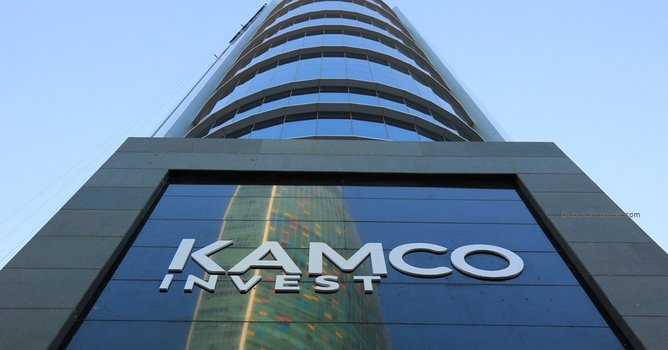 Kuwait-headquartered Kamco Invest has a large asset management arm providing services in the UAE
Though headquartered in Kuwait and listed on the Boursa Kuwait (2003), this huge financial services provider, the fifth largest investment firm in the GCC, has a large asset management arm that provides significant presence and services in the UAE, from its base in DIFC, along with operations in Saudi, Jordan and Turkey.
Kamco Invest provides a variety of bespoke asset management solutions covering equities and fixed income, private equity, real estate, third-party solutions, and management of special situations.
Since setting up operations in 1998 as a managed subsidiary of the KIPCO Group, and in Dubai in 2016, Kamco's investment banking arm has successfully completed around US$29.2 billion in transactions. In 2021 alone, the division closed 22 transactions worth US$4.8bn.
The asset manager, which has secured multiple awards across the board, most recently landing the Best M&A Investment Bank in the Middle East in 2020, delivered the two best performing conventional funds in Kuwait last year – the Kamco Investment Fund and Kamco Premier Market Index Fund.
3
AUM: US$14 billion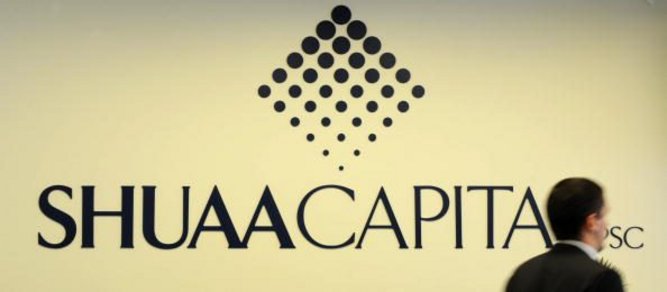 Shuaa Capital has become known for its real estate investments
Initially established in the late seventies as the Arabian General Investment Corporation, Shuaa Capital changed its name in 2001. Abu Dhabi Financial Group (ADFG) acquired 48.4% of Shuaa Capital in 2016, making it a majority shareholder, and in 2019, the two firms merged. Last year, the company acquired a majority stake in UAE-based fintech, Souqalmal.
Shuaa has two key business segments, investment banking and asset management, with the latter focused on investing in publicly listed securities via fund structures with emphasis on the Middle East markets, as well as private market investments, real estate, and debt markets.
With more than 350 professionals working across operations in eight countries, Shuaa has become known for its real estate investments, including in Lulu Retail Mall in Ajman, and Discovery Gardens in Dubai.
Following the appointment of Fawad Tariq Khan as Group CEO in June 2022, Shuaa has re-aligned its strategy and made moves to diversify its product portfolio and grow its recurring fee income base. Last December, it set up three Sharia-compliant funds in ADGM and has plans to launch two more in the first half of 2023, bringing AUM on its Sharia-compliant platform (ICC) to more than US$400m.
Shuaa recently reported that its AUM on the ICC platform grew by 210% over the past two years, increasing to more than US$230m in 2022. The company is also looking to launch a dedicated Sharia-compliant money market fund this year.
4
AUM: US$6.1 billion
Senior Executive Officer: Steve Corrin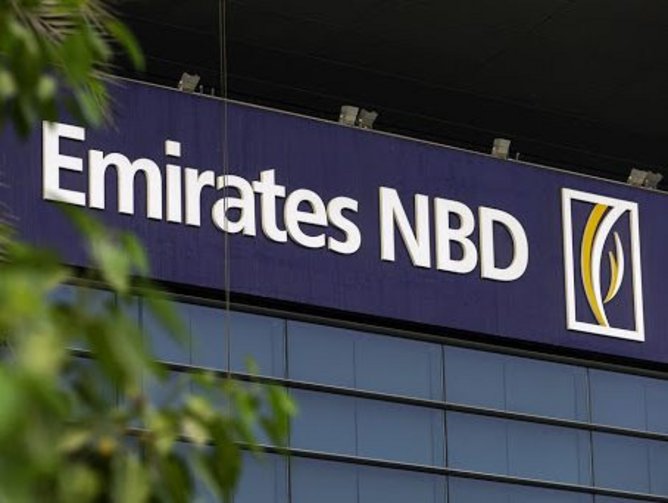 Emirates NBD Asset Management is a fully owned subsidiary of Emirates NBD Bank
As a fully owned subsidiary of Emirates NBD Bank, the UAE's leading financial services brand, Emirates NBD Asset Management offers both conventional and Shariah-compliant funds as well as real estate across the emirates.
Launched in 2006, Emirates NBD manages US$6.1bn across 16 funds, all based in either Luxembourg or Jersey, and invests in equities, fixed income, global multi-assets, and real estate. Six of its current funds are fully Sharia-compliant.
The asset manager's Shariah-compliant real estate investment trust (ENBD REIT), whose assets include Burj Daman, Al Thuraya Tower 1, increased its value by US$18m in Q4 of 2022, driven by a portfolio-wide improvement in occupancy rates reaching 84%.
Known for its focus on responsible investing, the company became the first among its UAE bank-owned peers to become a signatory of the UN-supported Principles for Responsible Investment. Since then, the asset manager has been focused on creating and implementing enhanced policies and procedures that integrate ESG factors within its mode of operations – with all staff undergoIng certification training.
5
AUM: US$6 billion
CEO: Khalid Bin Kalban
Since its establishment in 1995, Dubai Investments has grown to become a major player in the economy of the UAE, with investments across a diverse range of industries that contribute to supporting the UAE's economic diversity.
Among its diverse investment sectors, real estate, industrial, financial, healthcare and education, are particularly strong, with real estate sub-sectors including steel, aluminium, laboratory furniture, interiors and lighting.
The Group also has eight subsidiaries, including Emirates District Cooling Company and Emirates Glass, and is a strong facilitator for FDI, identifying and investing in opportunities across untapped markets. Earlier this year, the firm acquired a 9% equity stake in UK-based digital bank Monument, providing Dubai Investments with a unique opportunity to foray into the digital banking space in one of the most advanced and regulated markets.
Now, the leading diversified investment company listed on the Dubai Financial Market, Dubai Investments has more than 15,600 shareholders with the asset manager's share price rising nearly 20% in 2022 thanks to a surge in net profit. Revenue for the firm hit AED 4.12 billion in 2022.
The asset manager, which employs some 3,500 professionals, has adopted a sustainability strategy, aimed at creating social and economic value for different sectors in the community. In 2022, the firm reduced its total GHG emissions by 32%, increased its percentage of female representation in middle and senior management to 13% and made community investments valued at AED 1.75m.
Dubai Investments has been ranked first in the Islamic market index by the DFM Index, while its subsidiary Al Mal Capital was recognised as the Best Regional Asset Management firm for HNWIs in the Wealth & Investment Awards 2022.
6
AUM: US$3.1 billion
CEO: Abdullah Al Shilash
A leading financial services firm, founded in 2014 in Saudi Arabia, Al Khair Capital delivers asset management, advisory, and private equity services across international and regional financial institutions and is a major player in the UAE.
Dedicated to providing Sharia-compliant Islamic investment services, the asset management arm is a leading investment manager for HNWIs, corporations and small institutions, with knowledge of local and regional markets, and has built a profitable track record across frontier and emerging markets.
Al Khair occupies a unique position among Islamic Financial Institutions, with a presence in various leading Islamic finance hubs. And as pioneers in Islamic Products, and with the aim to be the leading Shariah-compliant investment services provider in the Arabian Gulf, the firm's asset managers tailor Sharia-compliant solutions for clients – namely equity, fixed income, real estate and structured products.
7
AUM: US$2.5 billion
One of the leading alternative asset management firms in the region, Gulf Capital is a thematically driven and socially conscious growth capital investor with 16 years of experience across private equity, growth capital and real estate.
Headquartered in Abu Dhabi Global Market, but with a network of offices and teams across the GCC, Egypt and Singapore. Gulf Capital runs private equity, growth capital and real estate businesses and invests in five core areas of technology and fintech, healthcare, business services, and consumer and sustainability.
Established since 2006, and with 48 employees, including 18 investment professionals, Gulf Capital sources deals across markets in the Middle East and Southeast Asia, and has so far closed 37 investments in growth markets through its seven funds and investment vehicles. It currently manages US$2.5bn in assets across seven funds and investment vehicles.
The company, which secured its full asset management licence from the FSRA in Abu Dhabi in March, has been associated with some of the region's most prominent PE and mezzanine transactions and has won numerous awards including Best Private Equity Firm and Best Private Debt Firm in the Middle East, by Banker Middle East and Private Equity International.
Last month, Gulf Capital raised more than US$750 million through a new investment fund, as it looks to double its portfolio of assets to US$5 billion in the next five years. The company has managed to expand the size of its assets with the launch of every new fund since it began operations 16 years ago.
8
AUM: US$2 billion
Also backed by a bank, ADCB Asset Management is a wholly owned subsidiary of the Abu Dhabi Commercial Bank, the third largest bank in the UAE.
Established in 2018, with a focus on UAE equity markets, the asset manager has grown exponentially and is now listed on the Abu Dhabi Global Market. Though known for its understanding of regional markets, it offers investment capabilities across all major asset classes and markets and delivers an open architecture approach to product selection.
ADCB AM has two main streams of products, those managed by the ADCB itself, amounting to nearly 20 products, including equity funds and regional index funds, all domiciled in Luxembourg, and third-party managed funds. The latter delivers more than 400 different mutual funds from around the globe.
Its strategy is to let clients choose between self-directed investments, where the client has control over investments; advisory solutions, where the firm shop for opportunities but the client has the final decision; and discretionary investment management, where ADCB takes full control.
9
AUM: US$1.9 billion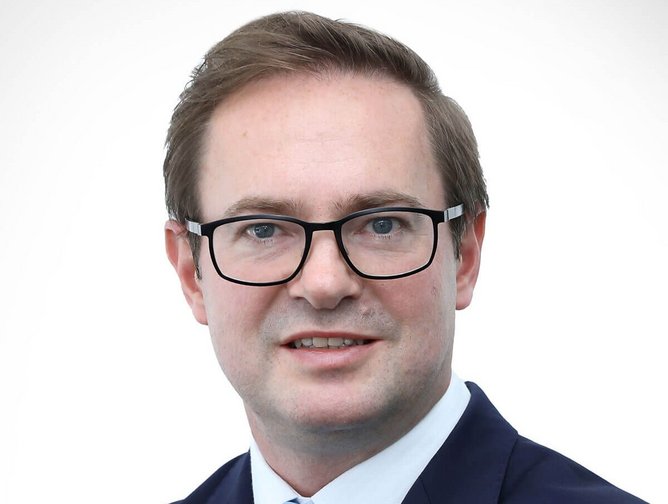 Robert Hahm is head of asset management and CEO of its Mashreq Capital DIFC unit
Another wholly owned subsidiary of a bank, Mashreq Capital is part of Mashreq Bank, the UAE's sixth-biggest bank, and was incorporated in the Dubai International Financial Centre in 2016 to bring the best-in-class solutions covering the MENA region.
The asset manager manages six major conventional and Sharia-compliant funds, along with various discretionary portfolios, for institutional investors and ultra-high net worth individual investors. Some are domiciled in DIFC, others in Bahrain.
The funds, which have one of the longest track records of any asset manager in the region, have secured various accolades in recognition of performance, including the best fund performance over five years award for the Makaseb Income Fund from Thomson Reuters.
As well as launching the Mashreq MENA Equity Fund and the Mashreq MENA Fixed Income Fund in 2021, Mashreq Capital partnered with BlackRock to launch the Mashreq Global Conservative Fund, the Mashreq Global Balanced Fund, and the Mashreq Global Growth Fund.
10
AUM: US$1.7 billion
CEO: Waleed Al Mokarrab Al Muhairi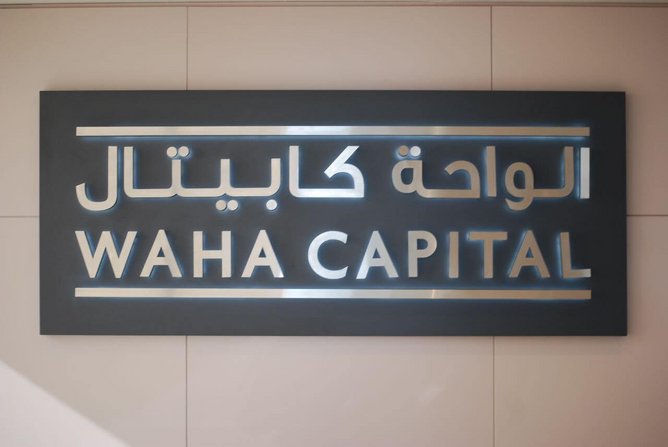 Waha Capital has a long-established track record of investing in public and private markets.
Founded in 1997, Abu Dhabi-listed investment management company, Waha Capital, is one of the emirate's leading private sector investment houses, with a long-established track record of investing in public and private markets.
While Waha's public markets business offers emerging markets credit and equities funds, its private investments unit pursues a multi-asset investment approach focused on direct investments, with the flexibility to deploy capital across diverse sectors and geographies. Waha Land, a wholly-owned subsidiary of Waha Capital. owns and operates light industrial real estate assets.
The asset manager, which counts Mubadala Development Company among its many prominent shareholders, delivered strong financial and operational performance in 2022, with net profit increasing 23% YoY in the fourth quarter, and AUM increasing 12% from the year prior.
The Waha MENA Equity Fund was recently named 'best emerging markets equity fund' at the EuroHedge Awards, and the Waha Islamic Income Fund was recognised as the 'best sukuk/Islamic fund' at the MEA Finance Awards.