Top 10 most innovative telecom operators in the Middle East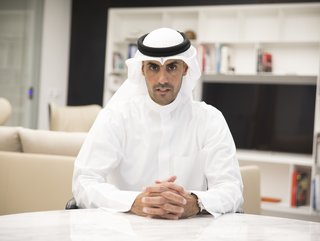 Bader Nasser Al-Kharafi is the CEO of fast-growing Kuwait-listed telco giant Zain Group
With Dubai-based Telecoms World Middle East in full swing, we chart the most innovative telcos from the region – and look at how they are transforming
Telecom operators in the Middle East are undergoing fundamental change.
No longer just providers of great connectivity and data speed, telcos are positioned to make huge gains by enabling the digital transformation of the public and private sector.
In making this transformation, from telco to techco, many are diversifying, re-branding, and strengthening capabilities through acquisitions, partnerships and investments.
Among these transformative telcos, Zain Group, stc, Ooredoo Group and e& take to the Dubai stage this week at Telecoms World Middle East.

Facilitating the digital transformation of the telecoms industry, this two-day event brings together industry experts, telco giants, thought leaders, and professionals from the entire telco industry to share insights on the latest trends, challenges, and opportunities, explore new business partnerships, and discover innovative solutions.
Here, we chart the top 10 most innovative and best-performing telecom companies based in the Middle East and discover how they are transforming into tech companies.
1
Saudi Arabia
Revenue 2022: US$17.98 billion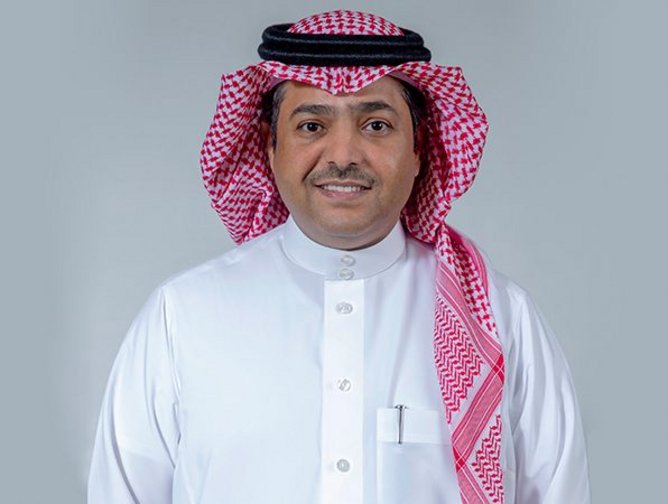 Olayan Alwetaid is at the helm of the region's most valuable telecoms brand
Founded in 1998, Riyadh-headquartered stc is Saudi Arabia's largest telecoms operator – and as a digital pioneer and integrated telecoms company, is considered the engine of digital transformation in the Kingdom.
Owned in part (64%) by the Kingdom's Public Investment Fund, stc was the first in the region to launch 5G networks and considered one of the fastest globally in deploying 5G networks as it had already deployed some 6,500 5G towers.
With a presence in 11 countries, more than 170 million customers, and a market valuation of US$56.1 billion, stc has ranked as the most valuable telecoms brand in the Middle East for three consecutive years. Reporting record revenues in 2022, reaching US$17.98 billion, stc has seen a record revenue increase of 7.5% YoY in the first quarter of 2023.
With various subsidiaries under its belt, the Group recently entered the European market via its subsidiary TAWAL following finalising a US$1.3 billion acquisition of United Group's three telecom tower assets.

This year too, the Group launched its Corporate Investment Fund (CIF) with plans to invest in early-stage startups in fintech, cybersecurity, AI, cloud computing and the IoT; and also further unveiled Center3, a US$1 billion MENA Hub which provides data centre services, international communication and internet exchange services via its assets.
2
UAE
Revenue 2022: US$16.2 billion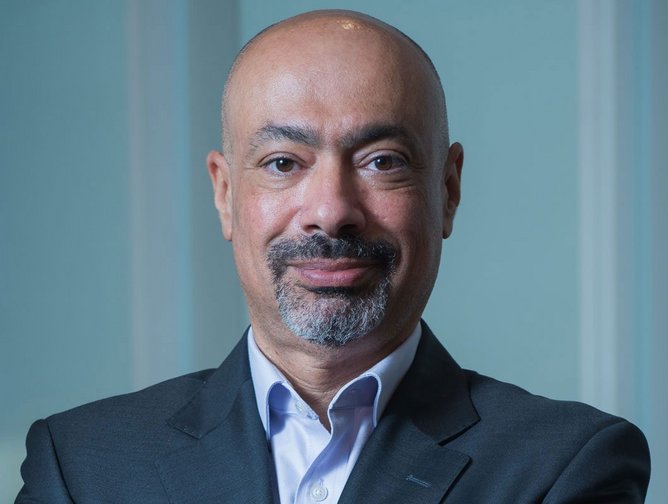 Since Hatem Dowidar took the company reins in 2020, e& has grown its market value by 150.3%
The UAE's first and biggest telecom services provider, Etisalat Group rebranded to e& in 2022 – marking its transformation from a telecom company founded 47 years ago into a global influence in digitalisation and investment company. The telecoms business currently continues to be led by Etisalat by e& in the Group's home market and e& international markets, upholding its rich telecoms heritage, while the Group has further expanded to new business verticals to diversify its revenue streams. Among its specialist pillars –
e&'s transformation journey has focused on adoption of technologies such as AI, cloud computing, blockchain and IoT, along with diversification of business verticals, and active pursuit of strategic partnerships and M&As – leading to the building of multiple revenue streams.
Among these, e&'s acquisition of a 9.8% stake in the UK's Vodafone Group for a reported US$4.4 billion and more recent acquisition of a majority stake in Middle East ride-hailer Careem's super app. e& International also recently formed a joint venture with global telco disruptor Circles to empower its network of Mobile Network Operators (MNOs) across 16 markets to launch digital telco brands that bring best-in-class digital experiences for the digitally savvy generation.

Recently named the strongest telecom brand in the world in Brand Finance's Global 500, e& has closed some big deals in the last 18 months, including acquiring As part of its transformation into a global tech company, e& has leveraged cutting-edge technologies such as 5G, AI, and the IoT.
The group, which operates in 16 countries, and has a market value of US$56.17 billion reported a net profit surge of 7.4% in 2022, with revenues hitting US$16.2 billion.
3
Qatar
Revenue: US$8.2 billion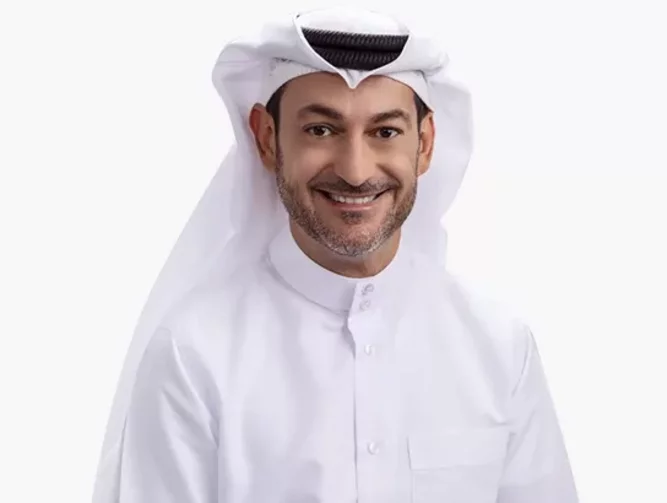 Aziz Aluthman Fakhroo is also deputy undersecretary for financial affairs at the Ministry of Finance
A global ICT provider and telecoms provider, Ooredoo Group operates across the Middle East, North Africa and Southeast Asia, serving a customer base of 56 million in nine markets.
With a market valuation of US$6.3 billion and dual listing on the Qatar and Abu Dhabi stock exchanges, the Group delivers a leading data experience via a broad range of content and services through its advanced, data-centric mobile and fixed networks.
Earlier this year, Ooredoo, whose operating companies include Ooredoo Qatar, Ooredoo Tunisia, Ooredoo Algeria, and Ooredoo Kuwait, signed various new partnerships, including with Huawei, which will see the company adopt Huawei's latest wireless solutions, including 5G, in Kuwait, Oman, Iraq, and Tunisia. Ooredoo is also working with Huawei on a Mobile Fintech platform to markets across Ooredoo's global footprint, while a new partnership with Nokia sees Ooredoo networks enhanced in Algeria and Tunisia.
Last year, the company also undertook a merger between Indosat Ooredoo and 3 Indonesia, forming Indosat Ooredoo Hutchison, which has since collaborated with ZTE to accelerate fibre and intelligent network transformation, upgrading the digital experience of more than 100 million Indosat's customers in Indonesia.
In 2022, the Group reported a revenue lift of 4%, to US$8.2 billion, boosted by its record-breaking revenue (7% jump) for Ooredoo Qatar, thanks to the FIFA World Cup.
4
Oman
Revenue 2022: US$6.9 billion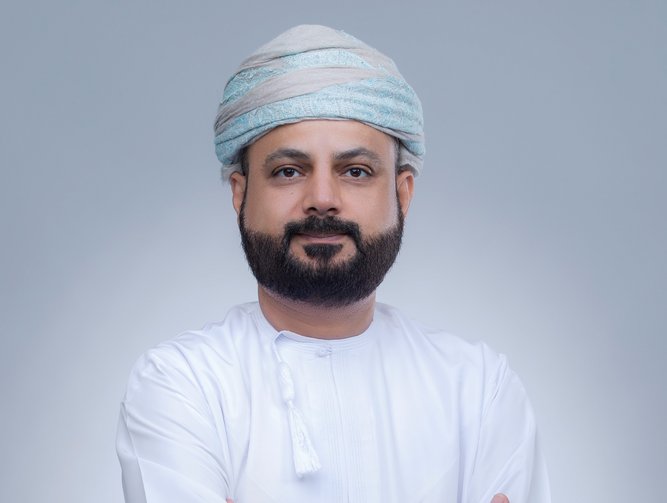 CEO Talal Saidi Al Mamari leads Oman's leading integrated telecoms operator, Omantel
Not only is Omantel the leading provider of integrated telecommunications services in Oman, but it is a major player in the regional wholesale market, with wholesale hubs in Singapore, London, Amsterdam, and Frankfurt, among others. The majority state-owned (51%) telecom operator also has extensive international subsea and terrestrial networks.
The first operator in Oman to commercialise 5G services, Omantel's 5G accounts for more than 60% of the total wireless access traffic on its network, making it the first operator in Oman to reach such figures. The operator saw its revenue increase 11.4% in 2022 to US$6.9 billion..
In line with Oman's Vision 2040, the Muscat-based services provider is also engaged with vertical industries delivering innovation-driven solutions that empower all sizes of enterprises to accelerate their digital transformation. Among its subsidiaries, Oman Data Park enables large corporates and enterprises to migrate to cloud and stay competitive by designing cost-effective solutions that streamline the customers;' operations.
Omantel recently forged a joint venture with telecoms operator Zain to transform its international arm into a leading global provider. By managing the international wholesale requirements of Zain and Omantel in eight countries and serving over 55 million customers, Zain Omantel International (ZOI) aims to become the leading international wholesale services provider in the Middle East.
5
Kuwait
Revenue 2022: US$5.6 billion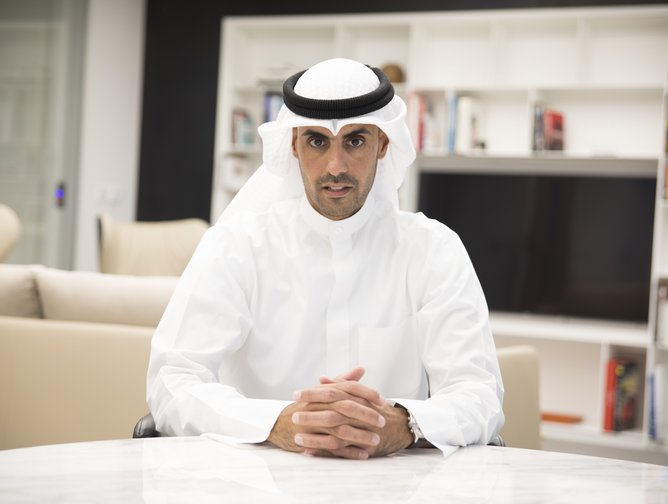 Bader Nasser Al-Kharafi has left Kuwait-headquartered Zain Group for the last five years
Kuwait-headquartered Zain Group is a leading telecoms operator across the Middle East and Africa, providing mobile voice and data services to more than 55 million customers across seven markets, including Kuwait, Saudi and Iraq. With a market value of US$7.1 billion, the Kuwait-listed telco giant saw its revenue jump 14% to US$5.6 billion in 2022, largely thanks to the Group's digital services business which soared 52%.
The company is investing in new business verticals such as ICT and digital infrastructure, as well as in 4G and 5G, and FTTH networks – and its digital entities are growing exponentially, with more than one million customers now benefiting from the many fintech solutions across its operations.
Earlier this year, Zain Group entered into a definitive 15-year agreement with TASC Towers to sell and leaseback, and just recently the Group partnered with Omantel on a joint venture ZOL to cater to the end-to-end telecommunications needs of operators in the region, as well as international carriers, data centres, hyperscalers, and content and cloud providers.
Led by Bader Nasser Al-Kharafi for the last five years, the company is known regionally for its pioneering employee-focused initiatives, including WE, its gender diversity initiative; WE ABLE, the disability inclusive programme; and BE WELL, its mental health programme.
6
Egypt
Revenue 2022: US$4.3 billion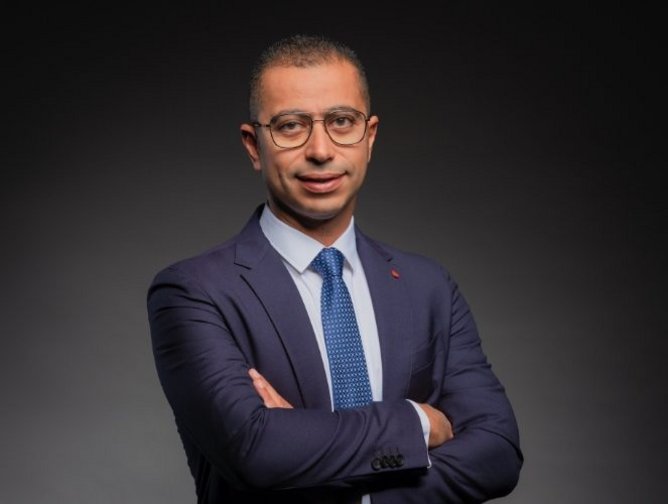 Mohamed Abdallah runs the largest mobile network operator in Egypt
A subsidiary of British multinational Vodafone Group, Vodafone Egypt is the largest mobile network operator in Egypt in terms of active subscribers (45 million) and 43.5% mobile revenue share.
As well as market leadership, the Cairo-headquartered company has a strong brand, spectrum portfolio, advanced customer segmentation capabilities and invests heavily in its network and in its customer service.
Earlier this year, in a deal valued at US$2.7 billion, leading pan-African tech company Vodacom Group acquired a 55% stake in Vodafone Egypt with the aim to diversify and accelerate growth of Vodafone Egypt's financial services opportunity. This month, Vodacom announced that Vodafone Egypt had contributed around US$418.47 million to its revenue and profit growth since December.
With a focus on sustainability, Vodafone Egypt is one of the first companies in the country committed to reducing carbon emissions for its operations by 2030 and reaching zero carbon emissions in 2040. The company also plans to be the first mobile operator to steer with green technology, compatible with 100% environmental preservation and recently achieved LEED Gold Green certification for its main building in Smart Village, Cairo.
7
Saudi Arabia
Revenues: US$4.18 billion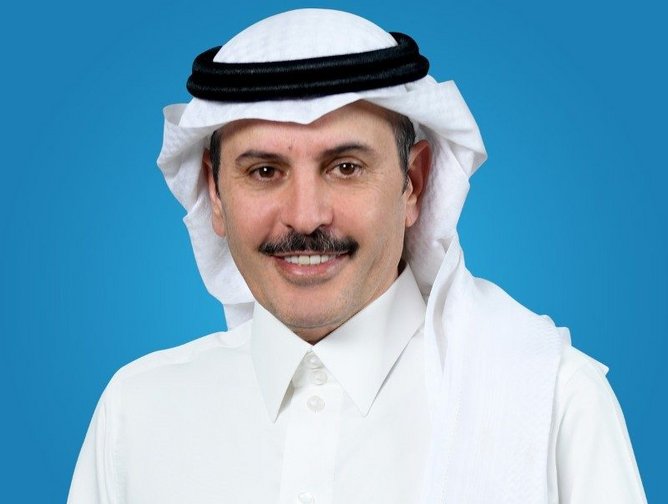 As Mobily CEO, Salman Bin Abdulaziz Al Badran is driving Middle East's fastest growing telecoms brand
Launched in 2005, as an integrated services company for three main sectors (individuals, businesses and carriers) Mobily is now the Middle East's fastest growing telecoms brand with its brand value recently increasing by about 18% to US$1.8 billion. This follows a successful 2022 for the operator, which saw its highest revenue and net profit gains in nine years – with a net profit increase of 54.6%.
An active supporter of the Kingdom's Vision 2030, and considered a challenger in the market, the Riyadh-based telecom operator boasts one of the largest wireless networks by coverage in Saudi and the region, and one of the widest FTTH networks, as well as one of the largest data centre systems worldwide. Over the last year, Mobily has increased its market share by deploying 5G network services and increasing network coverage by 80% in six major cities in the Kingdom.
In 2022, Mobily launched its mobile fintech Mobily Pay, in partnership with Ericsson earlier this year. The platform, which provides financial services to Mobily's customers, is already witnessing fast adoption across the Saudi market.
8
Morocco
CEO: Abdeslam Ahizoune

Revenue: US$3.4 billion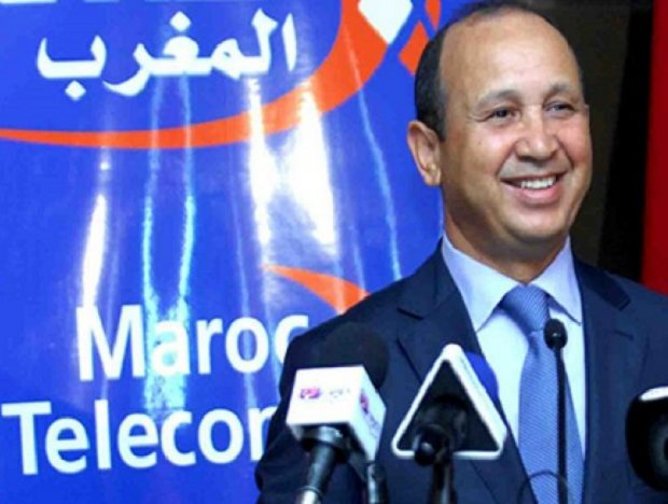 CEO Abdeslam Ahizoune drives Maroc Telecom's operations across 11 countries
With a dual listing on the Casablanca and Paris stock exchanges, Morocco's largest telecoms operator is majority controlled (53%) by the UAE's Etisalat, while the Moroccan state owns 22%. The Rabat-headquartered company provides telecoms solutions including data transmission, prepaid, post-paid, and mobile internet services.
With operations across 11 countries on the African continent, including Ivory Coast, Gabon, Mali, Niger, Chad and Togo, Maroc Telecom, Maroc Telecom has recently seen its customer base rise to 75 million, largely thanks to its Sub-Saharan African subsidiaries – where data and mobile money services are growing faster than in Morocco. Mobile data revenues for the company's Moov Africa subsidiaries increased by 27%.
The operator, which dropped off Forbes' Global 2000 in 2021, saw its 2023 first-quarter profits edge up slightly, by 1.8%, and its revenues rise by 7.3%.
Unlike many of its peers, Maroc Telecom's inability to gain authorisation from market regulators to launch an unlimited internet product offering has significantly impacted its profit margins.
9
UAE
Revenue: US$2.9 billion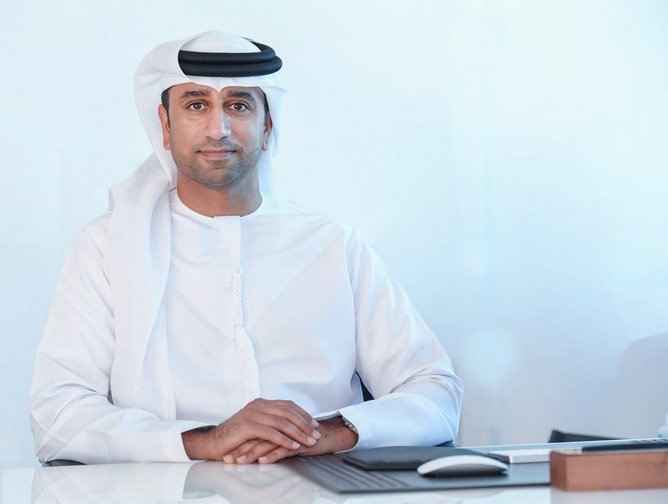 Leading UAE-based telco and ICT player is led by CEO Fahad Al Hassawi
Emirates Integrated Telecommunications Company, better known as du, is a leading UAE-based telco and ICT player.
The operator, which reported a 19% jump to US$100.7 million in its first-quarter net profit on the back of higher revenue, has seen its mobile subscribers recently rise 9.4% to 8.2 million, while in the broadband services, subscriptions grew more than 26% YoY.
In 2021, du boosted its network infrastructure investments by more than 100%, as it looks to roll out better infrastructure. du has now reached 95% outdoor coverage for its 5G network in the UAE and is now looking to tap the metaverse to enhance its network capabilities. du CTO Saleem AlBlooshi told The National last year that it was working on constructing digital twins of its data centres and infrastructure to boost operational efficiency and improve quality.
Last year too, du announced a new digital transformation programme, as it looks to become a leading digital telco in the region and helps to drive the country's transformation. Partnering with Ericsson, du is introducing AI and automation use cases to make its IT operations data-driven and intelligent and improve network performance, enhanced user experience, and cost decreases.
10
Egypt
Revenue 2022: US$1.44 billion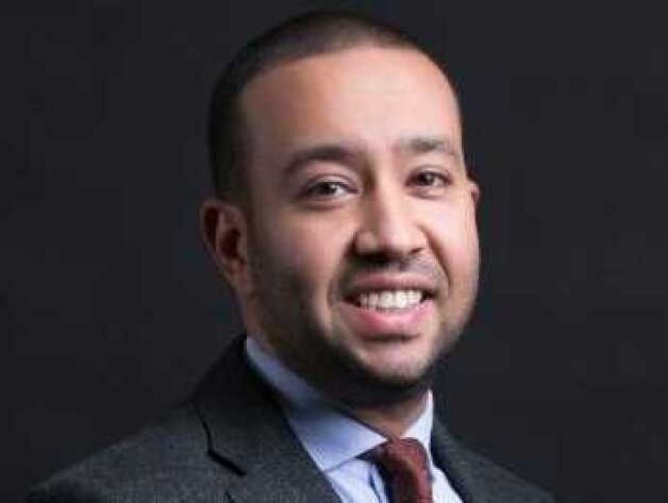 Former Deputy ICT Minister Mohamed Nasr Eldin is charged with driving Telecom Egypt's transformation
Recently rebranding with a slogan change to 'Like No Other', Egypt's first integrated telecom operator Telecom Egypt is undergoing transformation as it looks to become the country's first digital telecom operator and a leading ICT provider. Charged with accelerating the transformation is Mohamed Nasr Eldin, the previous Deputy ICT Minister at the Ministry of Communications and IT, who joined Telecom Egypt as CEO in March.
The operator, which has accrued 12 million mobile customers in just five years of operations, has launched 2,700 cellular towers for mobile services in four years, and aims to build 2,000 new ones during its next phase.
As well as expanding its international services, including to Greece, Italy, France, Jordan, and Libya, the operator is expanding its submarine cables, recently installing two 2Africa subsea cables in a move to enhance connectivity in Egypt. Expected to be completed in 2024, the cable system will stretch 45,000km connecting 33 countries through 46 landings.
The company also recently became the first telecom operator in Africa to install an eco-friendly wireless network tower, partnering with Huawei Technologies to build a tower that emits less CO2 than steel.
This month, Egypt sold a 9.5% stake in the state-run telecom company valued at US$121 million in a move aimed at pushing forward the government's privatisation programme. This will reduce the government's stake from 80% to 70% and will give a 0.5% stake in the firm to employees.