Why Huawei could join PepsiCo in moving regional HQ to Saudi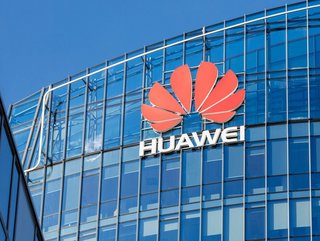 Huawei
Growing ties between Saudi and China could see Huawei move its Middle East HQ to Riyadh, as Saudi accelerates plans to lure multinationals to set up shop
Huawei Technologies is looking to make Riyadh its headquarters for the Middle East.
The Chinese company, whose regional HQ currently sits in Dubai and Bahrain, is reportedly in talks with Riyadh authorities to expand its presence in the Kingdom's capital city.
The news arrived just as PepsiCo began moving its senior leadership team from Dubai to Saudi as part of its own plans to relocate its regional HQ.
While the rumour hasn't yet been confirmed by Huawei, the move is highly likely given the growing ties and business agreements between Saudi and China.
President Xi Jinping met with Saudi King Salman on a trip to Riyadh last year and the two countries signed US$50bn worth of agreements covering everything from cloud computing to data centres.
The two leaders also signed a Comprehensive Strategic Partnership Agreement to "firmly support each other's core interests" and a "harmonisation plan" between China's Belt and Road Initiative and Saudi Arabia's Vision 2030 blueprint for economic and technological development.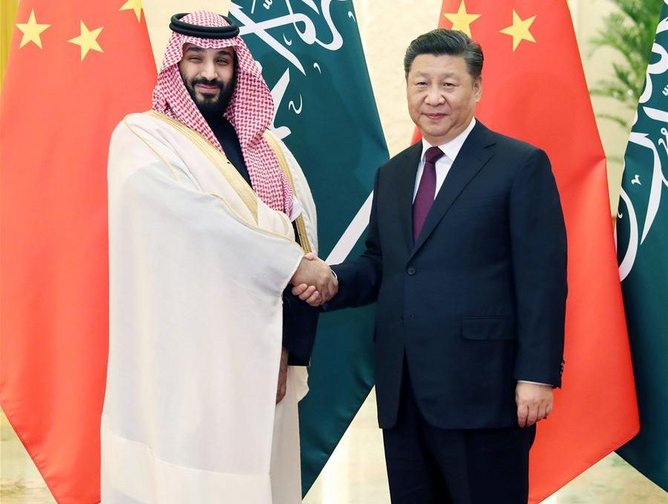 President Xi Jinping met with Saudi King Salmon on a trip to Riyadh last year
Set up shop in Saudi to secure lucrative government contracts
For Huawei to do business with government entities in the Kingdom, however, relocation of their regional headquarters to the Kingdom's capital is necessary.
That's because of a recent ruling by Saudi, which prohibits government and state-backed institutions from signing contracts with foreign firms (exceeding US$266,000) which base their Middle East HQ outside of the Kingdom.
With this ruling, the country, which is focused on diversifying its economy beyond oil, is looking to limit leakage out of its economy and attract foreign investment.
The policy, which comes into effect from January 1, 2024, has seen a mass movement of foreign firms apply for licences to move their regional headquarters to Riyadh, with KPMG, Unilever, Siemens, SAP, Deloitte, Philips, Schlumberger, Baker Hughes and PepsiCo among global giants moving.
Lured both by the country's economic prospects (the IMF predicts Saudi is set to grow at the fastest pace in a decade) and more crucially by the Kingdom's increase in public spending, multinationals realise that if they are to secure lucrative government contracts, they must set up shop.
PepsiCo was one of the first major corporations to announce its relocation following the Kingdom's announcement of the new ruling in 2021.
The beverage giant, which has operated in the Saudi market since the 1950s, and today has snacks joint venture based in the Kingdom, is confident in the decision to relocate given Saudi's developments in recent years to diversify its economy away from oil and open up business.
"If you're here day in, day out, you're going to miss out on the nuances of what is different," Middle East CEO Aamer Sheikh told Al Arabiya.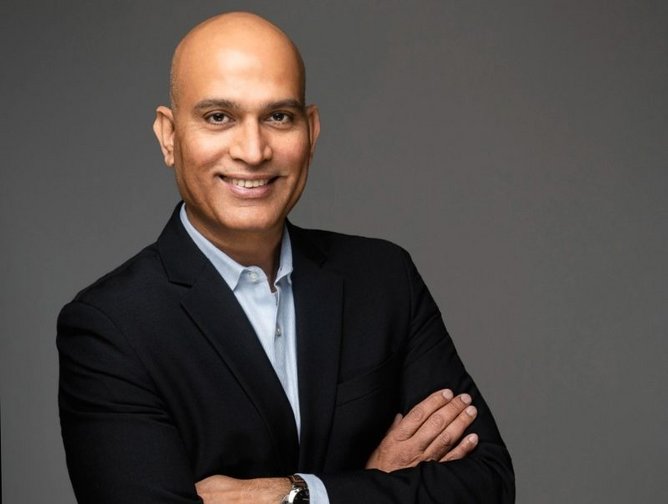 Middle East PepsiCo CEO Aamer Sheikh says if you're not in Saudi day in, day out, you're going to miss out on the nuances of what is different
More than 80 multinationals are relocating, as Saudi lures with new tax benefits
Along with PepsiCo, more than 80 multinationals have so far signed licences to move their headquarters to Saudi, according to government officials.
The government's goal is to get 480 multinationals to establish HQ in the Kingdom by 2030, and to accelerate its plan, they are offering tax benefits for those who take the plunge this year.
Just last month, Minister of Investment Khalid Al-Falih told the Financial Times that multinationals relocating their regional headquarters to the Kingdom this year are more likely to get exemption – a further attempt to lure global firms to the country.
In 2018, enterprise software leader SAP announced Riyadh as its regional headquarters, and has since moved, while Middle East broadcaster MBC Group opened its new headquarters in Riyadh last year. This marked a big move for the group, which was founded in the UK and has been based in Dubai for the last 20 years.
One of the latest multinationals to make Saudi its regional HQ is Systems, Pakistan's largest IT company with Rao Hamid, GM of Systems Arabia, saying the company had closely monitored several key economic indicators along with the governrment's vision and the Kingdom's growth potential and had "been very encouraged" adding that "these are very exciting times to be present in Saudi Arabia".
Like SAP, Systems recognises the rapid digital transformation happening in the country and is keen to be part of the increased government spend in the digital sector. Valued at around US$40bn, Saudi's digital sector is expecting further projected investments of US$24.7bn in various technologies by 2025 – making it among the highest government expenditure on technology in the world.
As the Arab world's largest economy, Saudi is set to grow at the fastest pace in a decade and could be one of the world's fastest growing economies this year, the IMF has said, with government spending in 2023 set to increase.