Employers making counter offers to retain struggling staff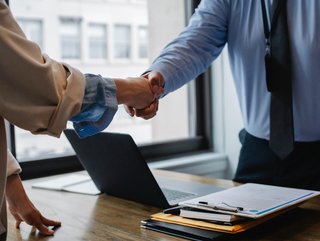 The CIPD has found an increasing number of employers are making counter offers to retain staff
An increasing number of UK businesses are making counter offers to try and retain staff who are considering leaving for higher wages elsewhere
It's well documented that workers in the UK, Europe and beyond are being forced into making some tough decisions to cope with the rising cost of living.
In a bid to make ends meet, employees have been sacrificing luxuries, shopping on a budget and trying their utmost to reduce energy consumption at home.
Unsurprisingly, many feel they have been left with little option but to leave their jobs in search of better financial compensation at rival companies.
And now, fresh research from the Chartered Institute of Personnel and Development (CIPD) has revealed an increasing number of UK firms are making counter offers to try and retain staff who are considering leaving for higher wages elsewhere.
The CIPD, which represents HR professionals, discovered 40% of British employers had made a counter offer over the past 12 months. Just over half (51%) of those said they were making more counter offers than in previous years, with 40% making the same number of offers and 9% making fewer.
Among those making counter offers, two in five (40%) offered a higher salary, 38% a salary match and 9% a salary below the rival offer.
"If making counteroffers, ensure your organisation has a formal process explaining
the circumstances under which they can make them," said the CIPD in its latest Labour Market Outlook, a quarterly report which provides analysis of employers' recruitment, redundancy and pay intentions.
"While the focus of counter offers is typically on pay, it can also involve non-pay elements, such as additional paid holiday or additional pension contributions. However, care must always be taken when making any kind of counter offer as it will have implications
for the rest of your reward approach, such as the size of your pay gaps."
Companies planning more counter offers, CIPD finds
In producing its latest report, the CIPD surveyed 2,003 senior HR professionals and decision-makers from businesses of various sizes based in the UK.
The institute found almost two-thirds (64%) of organisations had a policy to make counter offers, while one in five (20%) did not. A further 16% of employers were unsure.
Other key findings include:
Private sector companies are far more likely to use counter offers as a mechanism to retain employees (43%), compared to the public (34%) and voluntary (20%) sectors.
Just 24% of SMEs have granted a counteroffer in the last 12 months, compared with 58% of large private sector organisations.
London is the counteroffer capital of the UK, with 58% of employers based here making counter offers in the past 12 months.
Of employers who have previously made counteroffers, a quarter (25%) anticipate making even more over the next 12 months. Among those impacted by the National Minimum Wage (NMW), this proportion stands at 44%.
Read the full report: CIPD Labour Market Outlook Summer 2023
******
For more business insights, check out the latest edition of Business Chief Middle East & Africa and be sure to follow us on LinkedIn and Twitter.
You may also be interested in the Business Chief US website.
Please also check out our upcoming event – Sustainability LIVE in London on September 6-7, 2023.
BizClik is a global provider of B2B digital media platforms that cover executive communities for CEOs, CFOs and CMOs, as well as leaders in Sustainability, Procurement & Supply Chain, Technology & AI, Cyber, FinTech & InsurTech. We also cover industries including Manufacturing, Mining, Energy, EV, Construction, Healthcare and Food & Drink.
BizClik, based in London, Dubai and New York, offers services such as content creation, advertising and sponsorship solutions, webinars and events.