Meet ROSHN, the Saudi real estate giga project developer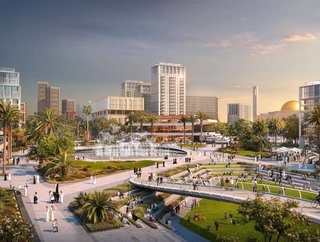 ALAROUS in Jeddah will feature 18,000 new homes
As part of Saudi Arabia's Vision 2030 goals, PIF-backed real estate developer ROSHN is building tens of thousands of homes to boost home ownership to 70%
You will surely be familiar with the likes of NEOM and Red Sea Global (CEO John Pagano was on the March cover of Business Chief) when it comes to the rise of staggering giga projects taking shape across Saudi Arabia.
However, unless you reside in the Kingdom, you may be less aware of ROSHN – the national real estate developer backed by the Public Investment Fund (PIF).
Tasked with enabling home ownership for 70% of Saudi nationals in line with Vision 2030 goals, ROSHN also plays an active role in improving the quality of life for residents and creating thousands of new jobs.
That means building quality homes in sustainable communities covering more than 200 million square metres – to put that into context, Manhattan is less than 60 million square metres.
The communities being developed are:
SEDRA – an integrated community inspired by Salmani architecture, this development in Riyadh encourages residents to connect with nature. Covers 20 million sqm and will feature more than 30,000 homes.
ALAROUS – inspired by the historical city of Jeddah, the architecture blends modern and traditional design to showcase Saudi Arabia's rich culture and heritage. Covers 4 million sqm and will have 18,000 homes.
WAREFA – ROSHN's second community in Riyadh covers 1.4 million sqm and will deliver more than 2,000 new homes.
ALFULWA – the first integrated community in the Eastern Province covers more than 10.8 million sqm and will provide 18,000 homes.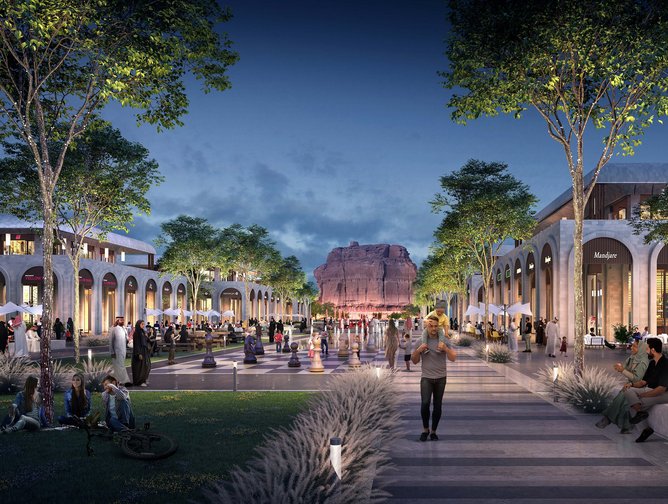 ALFULWA
Saudi Vision 2030 aims to improve quality of life for nationals
Announced in March 2023, ALFULWA will be capable of housing more than 100,000 people in the Eastern Province.
"This project reflects ROSHN's dedication to enhancing the urban landscape across the Kingdom," said David Grover, ROSHN Group CEO.
"Over the next few years, our objective is to create residential developments that provide the Saudi community with access to modern amenities in a sustainable and natural environment.
"With a focus on enriching the quality of life and fostering vibrant communities, ROSHN is committed to realising the objectives outlined in Saudi Vision 2030."
Homes are built using sustainable housing principles and should reduce energy costs by an estimated 18%. Traditional architectural features from the region – such as horizontal grooves – will also be incorporated into the properties.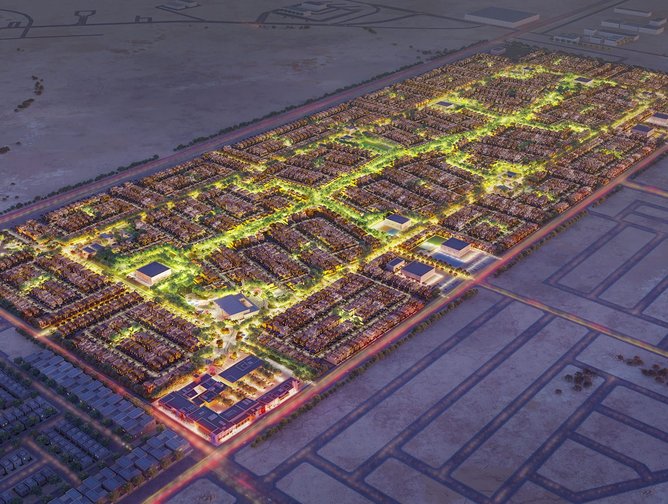 WAREFA
ROSHN expands Riyadh footprint with mall and business park
Late last year, ROSHN expanded its footprint in the capital Riyadh by acquiring the retail and business developments adjacent to its flagship SEDRA community. The purchase, from Riyadh Front Company, was a first for ROSHN as it aims to become the region's largest multi-asset class real estate developer.
CEO Grover said the "potential synergies are immense" when describing the deal, which sees Riyadh Shopping Front and Riyadh Business Front merged with SEDRA. Riyadh Shopping Front is an 80,000 sqm lifestyle mall with more than 10 million visitors per year, while Riyadh Business Front is home to blue-chip tenants including KPMG, Deloitte, Noon, and SNC Lavalin.
As part of its role in promoting healthy lifestyles, ROSHN sponsors many sporting events in the Kingdom, including the F1 Grand Prix, Riyadh Marathon and most recently, the Saudi soccer league – which attracts international star players, including Cristiano Ronaldo who joined Riyadh's Al Nassr in January.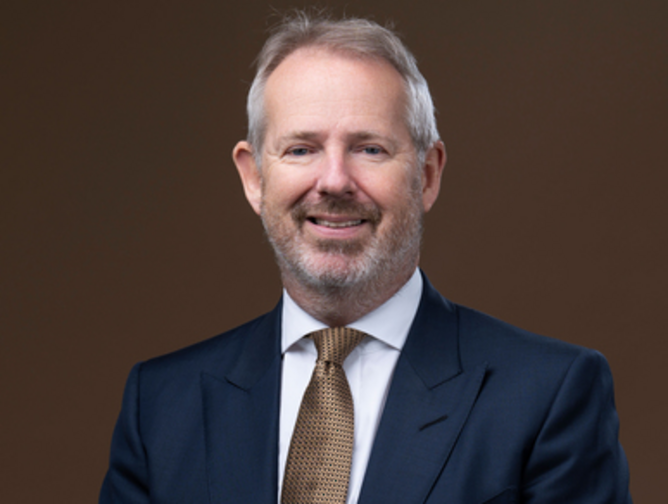 David Grover, ROSHN Group CEO
Who is the CEO of ROSHN?
David Grover is ROSHN Group's Chief Executive Officer and has 35 years of experience on master-planned projects.
Prior to ROSHN, Grover was CEO of Mace Developments – the consultancy and construction company. In his 27 years at Mace, Grover also serves as COO and was a Mace Group Board Director.
He significantly grew the firm's portfolio, including student residential projects, London residential schemes, a hotel, and an office project. As well as working in London and the Middle East, Grover has established businesses in Malaysia, Singapore, and Hong Kong.