What key trends are driving banking in the Middle East?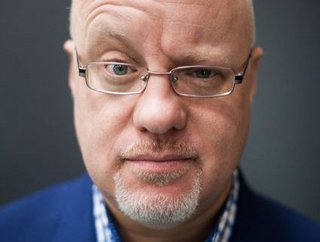 Futurist, author and CEO Brett King
PwC finance experts hosted a three-day leadership event to discuss key trends that will shape the region's banking ecosystem. Find out what they believe
Sometimes it's difficult to look behind the headlines as a CEO when you are constantly bombarded by the same keywords and messaging. Like 'digital transformation' and 'disruption'. It all feels so very, well, pandemic.
Looking to move the needle on the conversation, PwC Middle East hosted its inaugural Financial Services Horizons – Annual GCC Leadership Meet (not the catchiest of titles) with guest keynote speaker Brett King, the Australian futurist and best-selling author.
King is also co-founder of Moven, described as the 'bank of the future' by the likes of the New York Times. Moven's app, debit card, and savings tools help consumers make smarter financial decisions.
The event focused on the transformation taking place in financial services, the importance of customer integration, evolution of payments and digital wallets, and challenges created by the rapid growth in digitalisation.
Workforce of the future central to banking industry
In the keynote with King, Mehryar Ghazali, Financial Services Leader at PwC Middle East, explored what changes needed to be made to financial organisations in the Middle East. Key topics included building the workforce of the future, what skills they would require, sourcing talent, building culture, and embracing risk.
Here are four key takeaways:
Regulations
The one area that is likely to continue to be a growth constraint for financial services in the region is the regulatory structure around cloud services and data sovereignty – something previously highlighted in Business Chief.
Rise of experiential banking
To move away from a transactional banking mindset to one focused on customer experience (CX), banks should focus on operational efficiency, customer data and use AI extensively.
Digital financial inclusion
Digital financial services have driven the adoption of banking in the Middle East. For the remaining unbanked, mobile wallets and digital payment cards offer great potential.
The fintech boom
The MENA region is fast building its fintech sector, with hubs emerging in cities like Dubai. GCC countries have embraced the opportunity and the region could become a global hub for fintech.


"The Middle East region has advanced exponentially in the financial technological ecosystem mirrored with our focus on investing in strategic partnerships, emerging technologies and our people to help solve our client's biggest problems," said Ghazali.
"We firmly believe that the future of the industry is heading towards a brighter path, one filled with innovation and inclusion."
Dr. Sandeep Srivastava, Financial Services Consulting Lead at PwC Middle East commented on how the region has transformed its banking ecosystem.
"It's going to be really fascinating to see how the region will develop its digital banking capabilities in the years to come," added Srivastava.