EU pay transparency rules are a wake-up call for the UK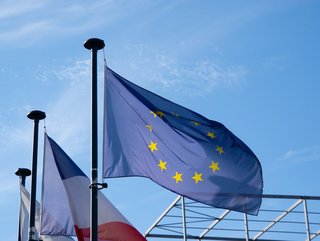 The EU is has passed its Pay Transparency Directive
Aisling Teillard, Chief Customer Officer at beqom, explains the benefits of pay transparency rules like those being introduced by the European Union
Some 53 years ago, ahead of its entry into the European Union, the UK's Equal Pay Act was given Royal Assent.
But more than half a century later, the median gender pay gap sits at a pretty staggering 9.7%, and a number of the problems seen back then still persist today.
In light of growing demand from employees and relevant legislation being introduced across the world, greater transparency is increasingly being considered as a solution to pay gaps.
Here, Business Chief sits down with Aisling Teillard, Chief Customer Officer at the software developer, beqom, to delve into pay transparency and discuss why it not only addresses pay inequities, but supports employers as well.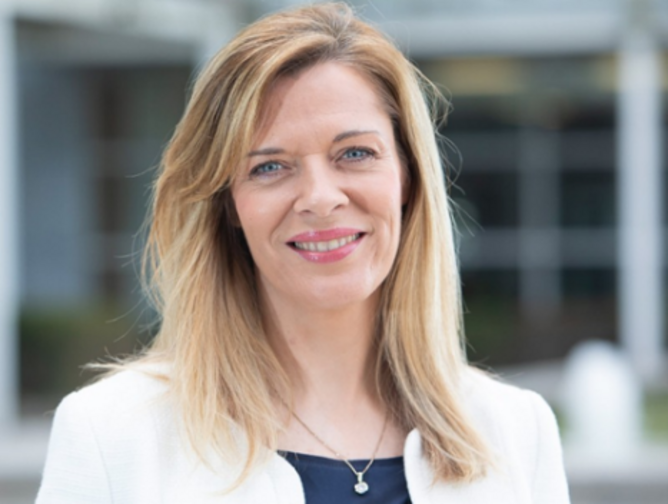 Aisling Teillard, Chief Customer Officer at beqom
What exactly is meant by pay transparency – and why is it important?
Ideally, employees should understand their own pay within the broader context of their organisation, as well as the criteria that their employers use to make pay decisions. This means advertising pay ranges on job applications, ensuring employees are aware of their colleagues' pay ranges and maintaining a culture of openness and transparency around compensation.
Pay transparency is important because it not only helps identify gaps and bias, but gives leaders the insight to correct problems before they happen. Aside from establishing greater equality, the business case for greater pay transparency is clear: the best talent will be drawn to workplaces that remunerate them fairly. In this economic climate, businesses cannot afford high turnover nor the expensive and lengthy hiring process that follows. Put simply, organisations can no longer afford a lack of pay transparency.
The EU recently passed its Pay Transparency Directive. What does this mean for business and has similar legislation been implemented elsewhere?
The EU Pay Transparency Directive (passed 7 June) represents the most ambitious attempt to tackle the problems of equal pay to date. Member states and companies across the bloc now have three years to implement the prescribed changes and take action should their reported gender pay gaps exceed 5%.
Provisions of this new directive include measures to end pay secrecy, improve gender pay gap reporting, and introduce mandatory remedial action and enforcement measures.
Many US states, such as Colorado, California and Connecticut, now also have pay transparency requirements. In New York, employers are required to publish pay rates on all job ads. Early research suggests pay gaps have fallen in these states. The wholesale shake-up of employment transparency laws in the US and EU will see a strengthening of gender pay gap reporting mechanisms, eclipsing current UK laws.
At present in the UK, only larger organisations are required to publish pay gaps, and a 2022 government-led pilot, in which participating employers were required to publish salary ranges as part of the application process, was quietly dropped in June 2023.
Evidently lagging behind its European and American counterparts, much more is to be done in the UK to get up to speed.
Further afield, other jurisdictions are also considering similar legislation and will look to follow suit. This means businesses need to prepare for pay transparency now, whether there is legislation in place or not.

What did beqom's 'Levelling the Playing Field' study, carried out last year, tell you about pay transparency?
Our survey revealed a further desire for increased pay transparency among workforces. Of 1,000 workers surveyed, 39% want to understand their total compensation, 26% want to understand salary ranges for different positions within their organisation and 8% want to know how salary ranges differ by location. Perhaps most notably, 79% of employees want greater internal pay transparency.
Pay transparency is one of the clearest and most tangible solutions to the gender pay gap. A recent Harvard University study shows that identifying pay gaps between co-workers helps to reduce them, and low earners have the most to gain from improved access to pay transparency.
Crucially, this is mirrored in our report, which found almost 80% of candidates were more likely to apply for roles that included salary ranges.
How detrimental is the impact of poor pay transparency?
For years, it has been considered taboo to discuss your salary with co-workers. The privacy of pay has allowed more money to be allocated to those who negotiate more aggressively or those who threaten to quit. When pay is transparent, HR and managers must be able to justify each employee's salary – thus reducing or eliminating any type of bias.
However, the argument for greater pay transparency is becoming increasingly apparent for the next generation. It allows workers to better advocate for themselves, helping them to climb the ladder faster – something many are desperate for against a backdrop of high inflation and the cost-of-living crisis.
Why is pay transparency beneficial for employers?
Times are changing. Employees are demanding greater levels of pay transparency and it's increasingly in the interests of employers to ensure their organisations foster a culture of openness.
Sharing accurate salary ranges on job listings saves hiring teams time by preventing situations where candidates go through the hiring process, only to be disappointed with the proposed salary. It also will encourage a greater number of applicants, attracting (and retaining) a more diverse workforce, which will come back to benefit the employer.
And, while employees may decide to resign for a myriad of reasons, beqom's 'Compensation and Culture' report found three in five (60%) would consider leaving for an employer that provides more pay transparency than their current workplace. A lack of transparency can heighten suspicion amongst colleagues, while instilling a culture of transparency can improve talent retention.
On top of greater pay transparency, a stronger understanding of total compensation could also be mutually beneficial. Almost half (48%) of employees don't know their total compensation, which comprises the value of their salary, benefits and perks. beqom's research also discovered that the number one reason why job seekers apply to any given role is the position itself and the tasks involved. Greater transparency of total compensation, as well as what life looks like at a particular company, will improve employee satisfaction, in turn boosting staff attraction and retention.
Where do you expect the pay transparency movement to go next?
In a post-pandemic, post-Great Resignation world, pay transparency is here to stay. Employers who proactively embrace this will set themselves up for success and will be the ones who attract and retain the best talent.
At a time when legislation, employee demand and business benefits are all encouraging organisations to enact legal and cultural changes that create greater pay transparency, it's important this is done in the correct manner.
******
For more business insights, check out the latest edition of Business Chief Middle East & Africa and be sure to follow us on LinkedIn and Twitter.
You may also be interested in the Business Chief US & Canada website.
Please check out our upcoming event – Procurement & Supply Chain LIVE in London on September 26-27.
BizClik is a global provider of B2B digital media platforms that cover executive communities for CEOs, CFOs and CMOs, as well as leaders in Sustainability, Procurement & Supply Chain, Technology & AI, Cyber, FinTech & InsurTech. We also cover industries including Manufacturing, Mining, Energy, EV, Construction, Healthcare and Food & Drink.
BizClik, based in London, Dubai and New York, offers services such as content creation, advertising and sponsorship solutions, webinars and events.