What does an agile business look like?
By Neil Parsons, Managing Director, Wolters Kluwer Tax & Accounting UK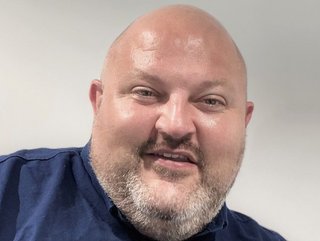 Neil Parsons, Managing Director of Wolters Kluwer Tax & Accounting UK on becoming a more agile business
The tax and accounting market is constantly managing change: in regulations, in its economic context, in technology and in the changing needs of businesses, and the tax and accounting professionals who assist them. Operating in a context of continuous uncertainty has to be part of any business's DNA, as does the willingness and ability to anticipate choices and actions.
However, if the last few years have taught businesses anything, it's that applying the principles of agility within organisations is essential to responding to market demands. Being a truly agile organisation means not waiting for the unexpected, but rather understanding and anticipating as a whole company what the market wants and responding with relevant products and services.
In our aim to become a more agile business, we have focused on five very specific initiatives:
​​​​​​​

1
Identifying silos
In highly dynamic, fast-moving environments, the biggest risk can be a misalignment between various business areas, which, if not addressed, can lead to the failure to meet deadlines and customer expectations. In our aim to eliminate business silos, we constantly review our organization to assess our agility to understand whether our structure supports innovative products that work the way our customers need them to.
2
Reviewing working spaces
We revised the layout of our offices to create a pleasant workplace that allows transparency and collaboration, while at the same time anticipating and encouraging the adoption of smart work to guarantee people a better work-life balance. Having anticipated this need for reorganisation, we were able to adapt quickly when the pandemic took hold and delivered continuity of service to our customers as well as security to our employees.
3
Evolving with our SAFe methodology to become more agile
The Scaled Agile Framework (SAFe) is a set of organizational and workflow patterns for implementing agile practices at an enterprise scale. With SAFe, we started from scratch some years ago, and changed our organization from a pyramid structure to a fluid one. We've evolved with SAFe to understand on a rolling basis whether there is anything lacking in our business agility. Based on research, our training and coaching programs have been adapted over the years to ensure we are achieving the seven core competencies (according to the SAFe® framework from the US consultancy Scaled Agile, Inc). These state the aspects a company must demonstrate to define itself as agile: lean and agile leadership, technical and team agility, agile product delivery, enterprise solution delivery, lean portfolio management,
4
Learn to wear new roles, at every level of the organisation
Our product owners, Scrum Masters and Customer Success team have been key to ongoing transformation and the development of agility. They work as highly agile teams and collaborate efficiently, even across geographies, making it easier to move fast and embrace constant innovation. We are proud of our cohesive teams working with common goals.
5
Praise transparency
Agility is only ever going to be possible if organizations value and prioritise complete transparency. We can say that everyone in our organization knows what is happening and why, and therefore everyone plays an active role in our business agility strategy.
We regularly meet to review all our strategic initiatives, and to plan activities and developments for the next period, with medium to long-term planning reviewed simultaneously. Our Customer Success team plays a key role in this planning, prioritizing customer satisfaction and ensuring that every area of ​​the organization is involved in achieving our customer success goals. To say the least, it's been incredibly rewarding to see how satisfied everyone is in actively contributing to building the plan and executing the business strategy. Our road to better business agility has led to demonstrable business growth and satisfaction, both internally and in meeting our customer's goals and expectations.