Five tips for CDOs building a data product strategy
By Suki Dhuphar, Head of EMEA at Tamr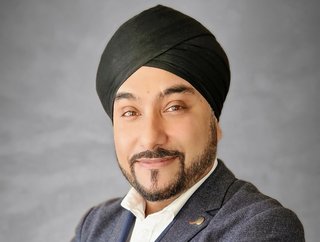 Suki Dhuphar, Head of EMEA at Tamr
Suki Dhuphar, Head of EMEA at data mastering company, Tamr, outlines five steps for chief data officers who are pursuing a successful data product strategy
Businesses today are looking for new and better ways to make data usable in their organisations. But, while some are struggling to derive value from their data, other companies know the secret sauce: to treat data like a product. That means giving structure to the ownership, processes and technology needed to ensure the organisation has clean, curated, continuously-updated data.
Why does this approach to data create more value? Data products are consumption-ready sets of high-quality, trustworthy, accessible data that people across an organisation can use to solve business challenges. Simply put, they are the best version of data and serve a defined purpose which supports a business in achieving a desired outcome.
But while there is growing appetite for data products, knowing where to start is the hardest part of implementing a new strategy. For CDOs exploring a data product strategy, here are five key considerations for a successful approach.
1. Know your 'why'
Before you start creating a data product strategy, you first need to define your objectives. Without this, it will be difficult to gain any traction. It's always best to start small: identify a specific and clear objective that aligns with the priorities of your business, whether that be increasing revenue, controlling costs or managing risks. Once you know why you are creating a data product strategy and what you wish to achieve, you can focus your efforts and align your time, leaders, and the lines of business (LOBs). From this point forward, each decision you make will aim to fulfil this objective.
For organisations unsure where to start, a great place to begin is with your customer data. Building a customer data product increases visibility into your customer journey and opens the door to a mountain of benefits including improved customer experience, better targeting, increased conversion rates and new up-sell opportunities.
2. Assess your data, your organisation and your technology
Now you've defined your objective, it's time to determine whether you have the capabilities in place to implement a data product strategy. For this, it's important to ask:
Where does the data live?
Is it integrated across systems and departments?
Is the data accurate and complete?
How often is it updated?
The answers to these questions will determine not only the quality of your data, but also the budget you need and the number and types of resources it will take to build a high-quality data products. Having technology in place to deliver analytical insights and drive operational efficiencies will enable you to easily master your data, enrich it with external data sets and integrate it across your systems and departments.
The next step is to build your team and assign responsibilities. This could involve appointing a data product manager to design, build and manage the cross-functional development of a data platform. Indeed, identifying resource gaps early means you can make a plan to add new skillsets to fill them.
3. Define your use case
At this stage, it's time to roll up your sleeves and dig in. The leaders of your LOBs likely have a problem which is preventing them from reaching their objectives – but they may not realise that data can help. Defining a use case is the best way to create a vision for how a data product can help solve a business problem and help them reach their objective.
To determine the requirements for your data product use case, you'll need to ask questions such as:
Why do you need a data product?
What are you going to do with the data product?
Who is going to use it?
Where will they consume it?
What data does it need to include?
Your LOB leaders may not know all the answers, but that's where you come in. Connect the dots, identify the data sets and show them how a data product can help them.
4. Secure buy-in and budget
Once you have defined your use case, you'll need to secure leadership buy-in. Without this, it will be difficult to secure the funding, resources and support needed for your project to succeed. Share your defined use case and the roadmap for how you will deliver on it and demonstrate how you will show value in the short term before iterating on the data product to make it even more valuable.
At this point, you should also define how you will measure success. Leaders will certainly ask you what success looks like, so you should be prepared with KPIs that allow everyone to work towards the same goals and objectives.
5. Develop a minimum viable data product
So, you've secured your buy-in and budget – now you're ready to begin implementing your strategy. The priority is developing a minimum viable data product (MVDP). Starting small allows you to release quickly, iterate and prove value. You should deliver a few more capabilities and a little more value with every data product you release. This will drive adoption of your data product and help you secure additional funding, more resources, or better supporting technology.
Equally, ensure you are supporting your LOB so they understand how to utilise the data product in their everyday processes. If you show them how they can access approved data products via their analytics tool and receive their feedback on the quality of the data, you can use this to help make the next release of the data product even greater.
The best version of your data
Data products are the best version of data. They allow organisations to finally treat it as an asset and derive greater value from it. But those that wish to implement a data product strategy must first address the five key steps outlined above.
Once a company has its objectives for this process and has assessed its data, defined use cases, secured buy-in and budget and developed a minimum viable product, it will be well on its way to implementing a successful approach. It's time to recognise the value of data with a data product strategy, but be sure to do it the right way.
Suki Dhuphar is Head of EMEA at Tamr