Skills shortage? Why the war for talent is 'fake news'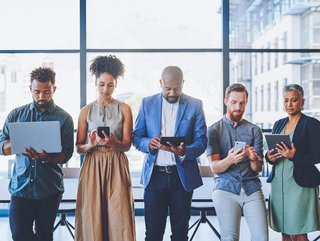 Is the talent shortage a myth?
Business Chief talks to Dominic Monkhouse about why the war for talent is fake news, how companies define A-players, and why a recruitment strategy matters
Businesses face an increasingly competitive landscape for recruiting and retaining talented employees, especially when navigating complications, a supposed talent shortage and the 'great resignation'.
The term 'talent war' is often used to describe the difficulties some companies encounter when trying to attract, and keep, top candidates, but is it as pervasive as some might make you think?
Dominic Monkhouse, CEO and Founder of Monkhouse and Company thinks not.
Billed as 'the happy entrepreneur', Dominic is passionate about helping entrepreneurs scale their businesses, dealing with the various difficulties of expanding a business, such as trying to find the right people to make up a winning team. Dominic is also the author of Mind Your F**king Business which draws on his expert knowledge and hands-on experience spanning two decades helping businesses to grow and become their best.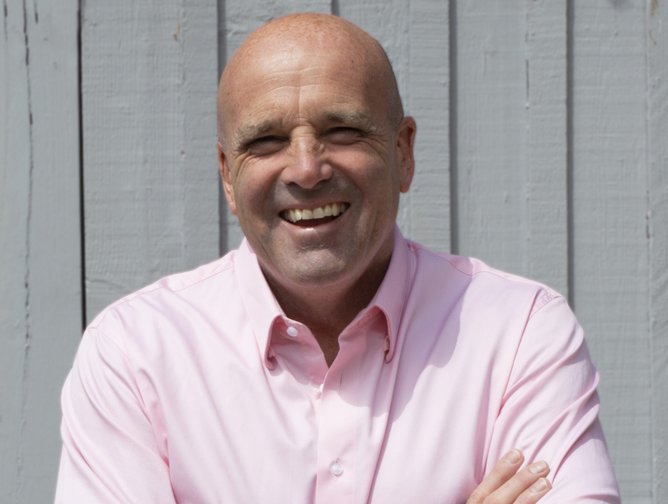 'Happy entrepreneur' Dominic Monkhouse
Dominic, tell us a bit about your background?
Yes of course! I am the CEO and Founder of Monkhouse & Company, a coaching company that helps entrepreneurial CEOs and their leadership team reach their goals faster. In the last two recessions (9/11 and GFC), I scaled two UK technology service firms to £30m annual run rate revenue within five years. During this time, I learned which execution systems worked, made plenty of mistakes, tried, tested and discarded other tools, and discovered innovative strategies that disrupted competitors.
Since the early 2000s, I have worked with many CEOs and their leadership teams and have now created a purpose-built Management Lab on my farm in Wiltshire, where I share with them the systems, tools and strategies that enabled me to scale.

Where does the idea of 'talent war' come from?
I think the war for talent is fake news. The truest thing about it are the expletives you hear when clueless organisations, managers, and recruiters go ballistic over a non-problem they fear would unravel the sustainability of their business. And that's not the worst of it. The so-called 'talent war' is a corporate bogeyman they themselves help create.
When I talk to business leaders about recruitment and the job market, many repeat the lies and inaccuracies they hear in echo chambers that want them to think human talent is becoming rarer in a population of billions and in a landscape where access to knowledge is unprecedented. So much so that companies allegedly need to fight one another tooth and nail over a scarce number of skilled professionals worthy to join the workplace.
Surprisingly, neither these companies nor the people who run them actually engage in full-blown corporate wars over human talent. At best, they're acting like armchair generals – people who think they're HR experts but have no actual experience identifying and developing talented employees. Yet because the 'war for talent' catchphrase makes people appear knowledgeable about modern business, it gets bandied about, quite often casually mentioned in passing.
Making matters worse, many employers suck at finding, acquiring, and retaining talent, then wrongly project their own inadequacies and fears to the job market in general. Instead of acknowledging and addressing the gaps in their talent acquisition apparatus, organisations unconsciously deflect the blame to other factors: 'We can't hire good people because there's a war for talent.' To be blunt, that's the language of victims. Saying such things is the closest people get to the imaginary battlefield. It's also why the loaded term 'war for talent' remains a sticky part of corporate jargon.

How do you measure top performance or define A-players?
One excellent framework that I often use with clients to help them classify their workforce is the Topgrading system. It was introduced by renowned management psychologist Bradford D Smart, author of BD Smart, Tograding. Developed as a reliable tool for recruiting and developing talent, Topgrading is also a simple way of categorising all the people in an organisation based on their performance. The framework uses the categories A, B, and C as a reference for making specific HR-related decisions and to support talent management in general.
Intuitively, category A describes top performers (A-players), while B refers to generally reliable and competent workers (B-players), and C applies to underperforming employees (C-players). Ideally, most A-players go up the ranks and assume leadership positions. B-players are coached to eventually become A-players. C-players are further sorted into those who are retained for the possibility that they may yet improve and those who are advised to leave the company.
Why is having a recruitment strategy so important?
Every great or aspiring-to-be-great business needs an amazing hiring process. But for a company to build an effective talent pipeline, it must have a strategic mindset towards recruitment. Talent acquisition outcomes largely depend on how many companies are willing to own the process even as they collaborate with recruiters.
What one piece of advice would you give to those wanting to write a killer job advertisement?
​​To genuinely connect with world-class talent, speak to their specific frustrations, aspirations and goals. You can ask your A-players what makes their jobs at your company less frustrating and which aspects support their short-term and long-term goals. Highlight those in your ad instead of bragging about your company.
What would you say are the four touchpoints in the interview stage?
When it comes to orchestrating job interviews and ensuring their success, there are four touchpoints to cover. The first is a phone interview with HR. Conduct this touchpoint with at least two interviewers. Ensure that it involves somebody from HR who is good at interviewing and the leader of the unit the candidate is applying for.
The second touchpoint is to ​go beyond the candidate's CV by asking them to draw something that motivates or inspires them. Use paper and a set of coloured pens or pencils. Ideally, this touchpoint should give a glimpse into their personalities, thought processes and emotional state.
The third touchpoint is requiring shortlisted candidates to do a simple presentation (no need to be fancy) about why working for the company is a good move and why the company should hire them. This touchpoint is not about presentation skills. It's about the applicant's willingness to go the extra mile.
The final touchpoint is having the candidates meet, work and collaborate with the relevant team in some form or another. Wherever legal, have some type of trial period or part-time contract, whereby the candidate as well as the team can evaluate job and culture fit before proceeding to formal employment.

What should the onboarding process of new talent look like?
Giving employees memorable, emotional and positive experiences is one of the most impactful methods for building trust, improving retention rates and driving high performance. Consider these two scenarios describing a new hire's first day on the job:
Scenario A: Doug arrives at the office and finds that he doesn't have a desk – not even a dedicated chair, phone or laptop. Doug's new boss is too busy to show him around, instead telling Doug to shadow other colleagues until he learns the ropes.
Scenario B: Sally receives a welcome card via snail mail the weekend before her first day. When she arrives at the office, the smiling CEO leads her to a large meeting room, where everyone on the team gives her a warm greeting. Later, she's shown to her desk and receives clear guidance about what she'll be up to for her first few days.
Whose experience will likely drive them towards high performance? Put it this way, if I were Doug, I'd be getting my CV right back out there.

Is working with recruiters worthwhile?
Recruiters can be heaven-sent, but only if you know how to work with them. On the other hand, run-of-the-mill recruiters can set you off on a hellish journey. The key is to let recruiters help you gather candidates for a particular role and build a short list.
What I've discovered through many years of hiring is that most recruiters lack the insight and incentive to conduct meaningful interviews. While it might be an element in their general process, in-depth interviews of shortlisted candidates don't always count as a core function in many recruitment agencies.
For organisations concerned with results and ROI, applicant interviews play a crucial part. Bad hires mean bad investments, wasted money and lost time. Conducting your own interviews is an effective way to manage risks and optimise gains when it comes to talent acquisition.
Top-notch recruiters, management consultants and executive search agencies have the training and resources required to get the most out of job interviews. Yet to achieve optimal outcomes, you also need to align their process to your unique needs and take charge when they run the interviews.
Finally, can you tell us about your new book Mind Your F**king Business?
My new book Mind Your F**king Business offers a fresh perspective, with proven fast-track to success strategies, with less of the stress. It is a no-nonsense guide that challenges the reader to question their beliefs and biases as a leader. Each chapter demystifies common business growth barriers, which revolve around leadership, sales, values, culture, talent acquisition, appraisals, and employer brand. In the book, I discuss the obstacles I see when coaching my clients and reveal what leaders need to do to thrive. It should also help leaders work out how to attract and keep winning talent, busting the myth of a talent war with practical tips to find candidates that can make their business thrive.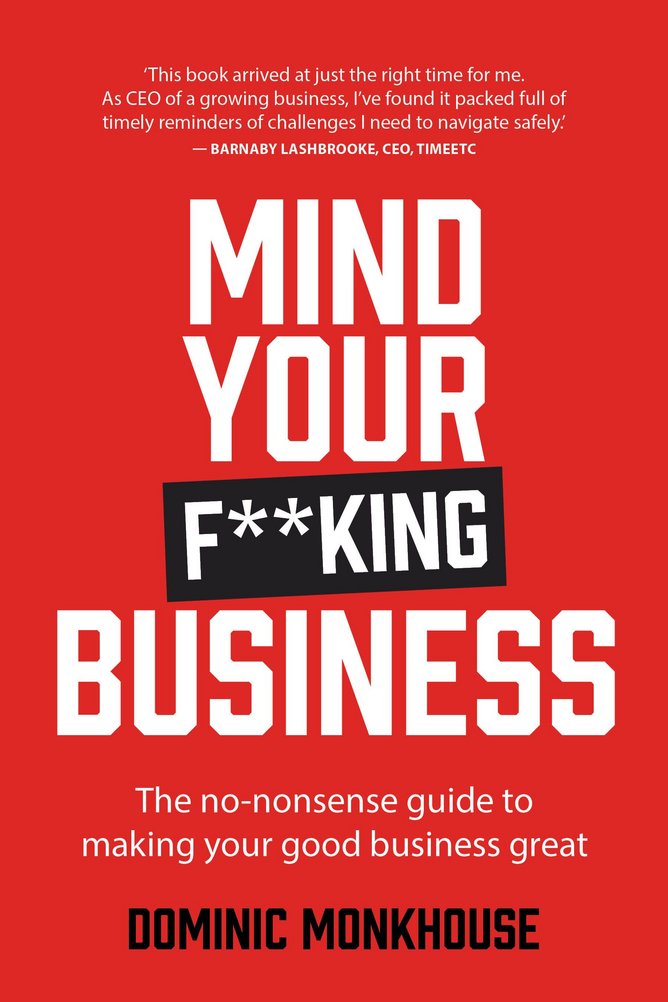 new book Mind Your F**king Business offers a fresh perspective, with proven fast-track to success strategies, with less of the stress