Santander Portugal CEO promoted to regional head for Europe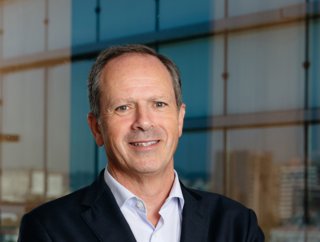 Pedro Castro e Almeida, CEO of Santander Portugal. Credit | Santander
Pedro Castro e Almeida, CEO of Santander Portugal, replaces António Simões as regional head for Europe as Simões becomes CEO of Legal and General Group plc
Pedro Castro e Almeida joined Santander Portugal in 1993 and has been CEO for the past five years. During that period the business has become the most efficient and profitable bank in the country, having gone through a major transformation including a radical simplification and automation of operational tasks.
Previously, he was a board member of Santander Portugal and held various leadership roles within the bank along with gaining qualifications in leadership from the prestigious Harvard and Stanford University Business Schools.
A new era of leadership for Santander in Europe
In his new role as regional head for Europe Castro e Almeida will be responsible for the bank's businesses throughout Europe and leading transformation in the region, reporting to the group CEO, Héctor Grisi. He will maintain his current position as CEO of Santander Portugal, with the CEOs of Spain, the United Kingdom and Poland reporting to him.
"I am delighted to have the opportunity to lead our business in Europe," Castro e Almeida shares.
"We have already made great progress in building toward One Santander in the region and have an outstanding team in place. I look forward to leading the region through a new phase of value creation and achieving the objectives outlined in the group Investor Day this year."
Over 1 million additional customers in the past 12 months
Castro e Almeida is taking over the role from António Simões, who joined Santander in 2020 and has played an integral role in the transformation of the bank's European business.
Under his leadership, the bank has made significant progress in integrating its businesses across the region and building One Santander.
This resulted in an increase in underlying profit in Europe from €1.1 billion in 2020 to €3.8 billion in 2022, and an excellent first quarter this year with profit up 19% year-on-year. Profitability in the region has increased from 3% RoTE in 2020 to 13% in Q1 2023, on the back of a growing franchise that has added more than 1 million total customers in the last 12 months.
"I am extremely proud of the progress we have made in the past three years in turning around our business in Europe and driving growth in the region," says Simões.
"We have achieved a huge amount together and I am very grateful to the team for their commitment and hard work, and to Ana and Héctor for their constant support.
"Pedro has a proven track record in delivery, and I am confident he and the team will continue building on the progress made in strengthening our business, supporting our customers and people, and delivering sustainable shareholder value."
Simões has been appointed Group CEO of British financial services firm Legal and General Group plc.
Castro e Almeida will start as regional head for Europe from 1st September 2023, subject to customary approvals.
"Pedro has done a great job in leading Santander Portugal, positioning the bank as a leader in customer satisfaction, efficiency and profitability, and a model for successful transformation," says Ana Botín, Banco Santander Executive Chair.
"He is the right person to take the region forward and build on the progress António and the team have made in advancing towards One Santander.
"I would like to thank António for his contribution to our transformation in Europe. We are grateful to him for his hard work and dedication. Being offered the opportunity to lead a listed company is a testament to his achievements and we wish him continued success in his new role."
******
For more business insights, check out the latest edition of Business Chief Middle East & Africa and be sure to follow us on LinkedIn and Twitter.
You may also be interested in the Business Chief EMEA website.
Please also check out our upcoming event – Sustainability LIVE in London on September 6-7, 2023..
BizClik is a global provider of B2B digital media platforms that cover executive communities for CEOs, CFOs and CMOs, as well as leaders in Sustainability, Procurement & Supply Chain, Technology & AI, Cyber, FinTech & InsurTech. We also cover industries including Manufacturing, Mining, Energy, EV, Construction, Healthcare and Food & Drink.
BizClik, based in London, Dubai and New York, offers services such as content creation, advertising and sponsorship solutions, webinars and events.