Vast majority of leaders report transformation failings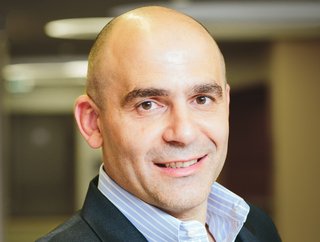 Marco Limena, CEO of Board International. Picture: Business Wire
Firms have been confronted with a tricky set of economic and geopolitical conditions since 2020, which have undoubtedly disrupted transformation programmes
The phrase 'digital transformation' is nothing new and, according to research from Board International, an overwhelming majority of global businesses have executed some form of planning transformation over the past three years.
What's worrying, however, is that nine out of every 10 (90%) of those companies report their attempts failing to either a limited or significant extent. The figure is slightly higher (91%) for UK firms.
It should be pointed out, of course, that businesses have been confronted with a particularly tricky set of economic and geopolitical conditions since 2020, which have undoubtedly disrupted transformation programmes.
While a host of lessons have been learned, organisations are not necessarily feeling any better prepared for global crises.
Companies still unprepared for global crises
The aforementioned Board research found 34% of big businesses were not not ready to cope with a recession and 32% would struggle in the event of another pandemic. A similar proportion admitted they were not prepared for supply chain disruption (29%), while more than one in five (22%) did not have the necessary systems in place to handle rising interest rates (22%).
In the UK, the government has published a series of updates to its National Risk Register, which outlines the most serious risks facing the country and its people and businesses.
Marco Limena, CEO of Board International, insists leaders should not be worried about each of the register's 89 threats individually, but believes the Cabinet Office's report should serve as a reminder that the "era of continuous disruption" is here.
"Those words are meant as a wake-up call for organisations to continuously adapt and find new capabilities and efficiencies to deal with today's challenging environment," he adds.
"Our recent Global Planning Survey found that a third of businesses are unprepared for another pandemic, continued supply chain disruption and/or continued high interest rates – all risks featuring on the register.
"The reality is that UK PLC is currently living through a period of continuous disruption and they should bake agility into their businesses to weather upcoming storms – literal and otherwise. The good news is that companies that advance their digital capabilities can steer their business at the speed of change and gain a competitive edge."
In carrying out its Global Planning Survey 2023, Board International asked 2,454 decision makers across the UK, the US, Germany, France, Italy, Japan, Australia and Singapore how they are faring in light of a series of 'unprecedented' economic events. All worked in finance planning, supply chain planning and merchandise planning functions in businesses with more than 500 employees.
******
For more business insights, check out the latest edition of Business Chief Middle East & Africa and be sure to follow us on LinkedIn and Twitter.
You may also be interested in the Business Chief US website.
Please also check out our upcoming event – Sustainability LIVE in London on September 6-7, 2023.
BizClik is a global provider of B2B digital media platforms that cover executive communities for CEOs, CFOs and CMOs, as well as leaders in Sustainability, Procurement & Supply Chain, Technology & AI, Cyber, FinTech & InsurTech. We also cover industries including Manufacturing, Mining, Energy, EV, Construction, Healthcare and Food & Drink.
BizClik, based in London, Dubai and New York, offers services such as content creation, advertising and sponsorship solutions, webinars and events.