How business leaders can take advantage of new technology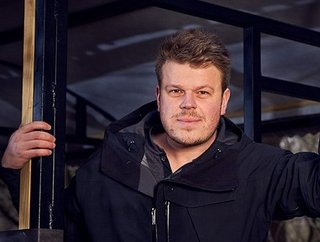 David Erasmus
Social entrepreneur David Erasmus shares his top tips for businesses wanting to take advantage of technology like AI
David Erasmus is a social entrepreneur, digital influencer and an expert on the future of work. Having built and exited two companies, he now delivers talks all over the world, including a series for TEDx, and has spoken for clients including Google, Imperial College London, and Chivas Regal.

As a digital influencer, helping brands to craft and amplify their messages across his platforms, he has produced video campaigns for brands including NASA, Ebay, Wizz Air, Direct Line and Victorinox
In this exclusive interview, discover how technologies can be used to tackle social issues and David's top tips for businesses wanting to take advantage of future technological advancements.
How can we use technologies to tackle social issues like climate change?
The human challenge has always been to discover fire and learn how to harness it without burning our house down. Artificial intelligence is at the heart of this new technological wave, which is as powerful as us finding fire in the first instance all those years ago.
The challenge is how we develop the tools and the wisdom to use them to develop our lives and society, not to destroy it. With every new tool comes an opportunity and a threat. We see this in the social dilemma around social media; we're seeing a brand-new opportunity now with ChatGPT.
It's about being on grid and off grid, using technology and tools, figuring out how to harness them most effectively, and then stepping away from them to get that wide-angle lens view. We need to think about how we can use them to support the behaviours that we care most about in our businesses and in society.
Going in and coming out helps us develop that wisdom, to make sure we are using these technologies to connect us to nature, not to separate us from it. To regenerate it, not to extract from it, because that won't work, even in the medium term, let alone the long term.
How can businesses navigate the future of technology?
With every compounding advancement in web technology specifically, the world is moving faster and faster. So, we have to adapt and cultivate a better learning, creativity and reflective process to keep up with the adapting changes that we need, to integrate and bring it into the culture of our businesses.
Never before has it been more valuable to learn how to step away from the work and the tools that we're using, in order to think about how to continually update our operating system and data systems. Not just the apps, but the fundamental operating system that we're running in our business. It is the mindset and the tools we use that must be fit for purpose, week in, week out, year in, year out, because otherwise we'll be left behind.
What do you predict the future of work will look like?
With the great reset of lockdown, we all accelerated into a remote working culture. Which for many was amazing, for others was lonely; what we can all agree is that we lost the ability to be present in a room together.
I don't think we want to go back fully to the way things were, the way I see it, the future of work is hybrid. It's embracing both the hyperlocal and the global, the presence and the distance, the machine and biology. Learning how to craft better questions, not necessarily needing to know the answers. I've never seen a time before where the art of crafting a powerful and specifically accurate question is more useful.
What is your proudest personal or professional achievement?
It's incredibly difficult to try and evaluate 15 years of start-ups! Certainly, I'm extremely proud of being invited to debate at the Oxford Union alongside a Buddhist, against the MD of Citibank and another investment banker, about the morality of the city and whether we will sell out to it.
On a projects and business level, there are many things I could talk about, but I think the thing that gives me the ability to come back to the speaking world now, is the fact that I faced the silence sitting in the woods alone in that year of living off grid. I dealt with the darkness, the silence, the lack of purpose and the lack of directionality. I sat in that ambiguity and got comfortable with it.
It is from that unknown space that I am excited to help brave leaders find a gentle momentum into difficult and unknown terrains. Those darkest moments in the woods are probably that which I'm most proud of in my career so far.
This exclusive interview with David Erasmus was conducted by Mark Matthews.