Top 10 online leadership courses for executives in 2023
From the metaverse to AI, crisis leadership to ESG, these 10 executive education have been crafted to reflect the needs of business leaders today
From escalating economic and climate concerns, to supply chain challenges and the far-reaching impact of the pandemic, recent years have seen an unprecedented upheaval in the business world.
Add to this ever-emerging technologies, accelerated digital transformation and increased demand for employee engagement, and you have a recipe for complete business transformation.
It's a transformation that calls for a different type of leader, one who understands how emerging technologies like AI and the metaverse can impact business, one who can examine an organisation's impact on the environment from an executive perspective, and one who can lead with courage and conviction through a crisis.
To facilitate such change, leading business schools the world over are offering short online courses – from 5 weeks to 12 months – to help leaders successfully deal with the new challenges today's business world faces.
1
Aresty Institute of Executive Education, Wharton
April 2023 (8 weeks)
US$300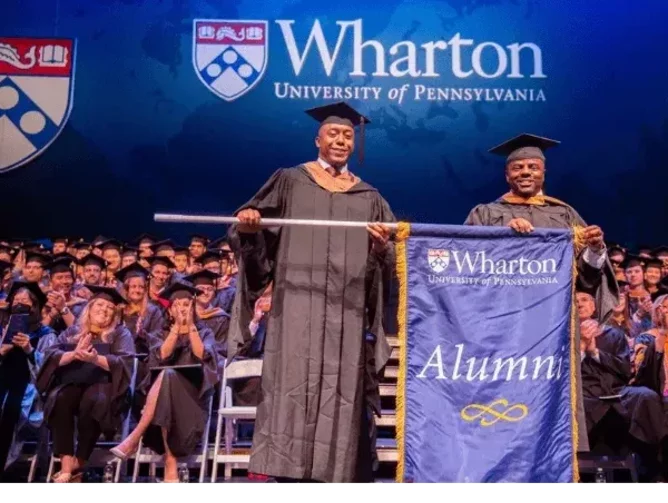 Wharton has introduced the new ESG Executive Certificate for Senior Leaders
Recognising that the future of business is changing at an incredibly accelerated rate, and that ESG factors have largely been omitted from business toolkits, the Aresty Institute of Executive Education at prestigious business school Wharton has launched a portfolio of executive programs in the ESG space.
Designed for executives and leaders who are charged with high-stakes ESG decisions in real time, the Wharton ESG Executive Certificate for Senior Leaders combines a 4-week foundational offering (ESG Essentials) followed by an 8-week path that provides a practical, powerful mix of insights, skills and strategies to help senior execs both value and address ESG factors in real time.
Following a blended learning format of discussions, case work, role playing and small-group breakout sessions, executives will learn to assess corporate exposure to climate risk and opportunities, develop the leadership skills necessary for positive stakeholder management, better navigate conflicting stakeholder demands and prepare for and proactively engage with ESG strategists.
2
Yale School of Management
March 2023 (7 weeks)
US$1,900
Today's world is characterised by crisis, and this dedicated crisis management virtual program – designed for C-suite executives tasked with building resilience – is all about developing effective decision-making in the face of potential catastrophe.
Over the course of seven weeks and eight modules, executives develop an intellectual tool kit for analysing a range of disasters, from high-tech to global financial to public health crises; explore the reasons behind the success or failure of how each was managed; and learn to apply the lessons to one's own organisational context.
Having undertaken the course, one executive said they now felt "more prepared with more knowledge and tools to deal with future crises".
3
INSEAD
March 2023 (5 weeks)
US$1,930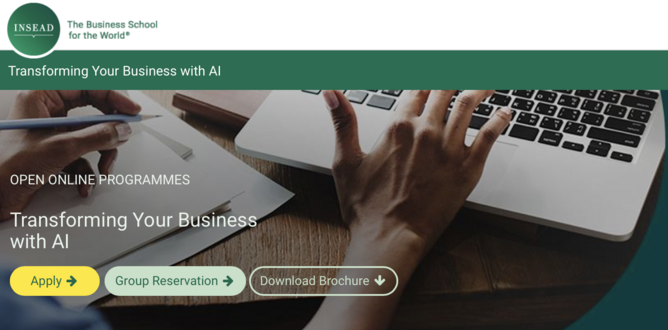 INSEAD's Transforming Your Business with AI program
With AI empowering significant and rapid change for businesses across almost all sectors and industries, being AI-aware is a C-suite necessity. That's the premise behind this five-week online course.
Designed for senior executives who want to understand how they can make their organisations AI-ready, the course offers a deep understanding of how artificial intelligence is deployed in business, so execs can see what it can or cannot do for their organisation. Leaders will walk away from this course with the skills and vocabulary to work effectively with data scientists, to commission analysis and analyse the results you receive, and with the knowledge of how to build AI capabilities for their own organisation.
As Fareeda Cassumbhoy, Pico Global's Group Chief Digital Officer, who undertook the course puts it: "I have come away from the whole experience not only with a concrete proposal for my company, but with a reinforced business sense. And a lot less fear of AI."
4
Wharton Business School
March 2023 (6 weeks)
US$4,500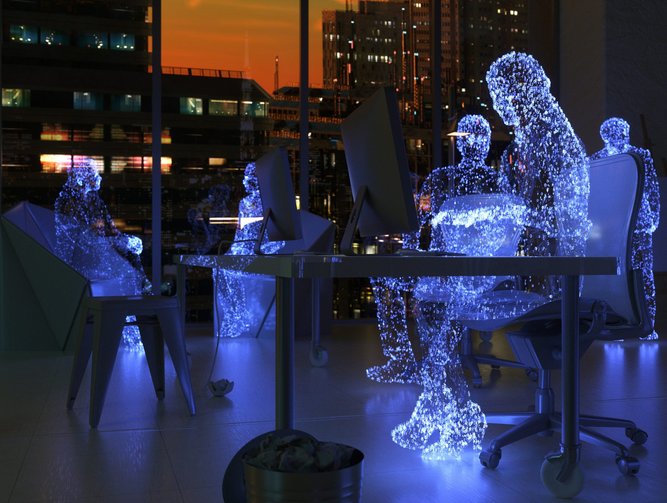 Wharton has launched the world's first business in the metaverse economy program
With Citi analysts estimating the metaverse will have a total addressable market of up to US$13 trillion by 2030, growth-focused executives can't miss the opportunity.
And this new six-week virtual program, the world's first executive education program focused on the business opportunities associated with metaverse technologies, gives professionals the chance to gain the industry knowledge needed to develop effective business models for capturing value in the metaverse economy.
Leaders will hear from industry leaders across verticals including Accenture, Bain, MagicLeap, Adobe and Second Life, and will learn through immersion activities and benefit from first-hand use of metaverse technology in an interactive learning experience.
"We hope to equip business leaders, consultants, and entrepreneurs with an understanding of the impending opportunities the metaverse brings, as well as the practical knowledge to build solutions of value," Professor Kevin Werbach of the Wharton School says.
5
University of Oxford / Said Business School
February 2023 (6 weeks)
US$2,300
As corporate leaders face increasing demand to shift their methods of value creation towards the concept of the triple bottom line (profit, planet, people), this six-week, seven-module online course equips them with the essential real-world skills to actively lead sustainability practices in their own organisation.
Leaders will leave not just with the skills needed to implement climate risk management and facilitate ESG integration, and an understanding of how to formulate effective KPIs to measure an organisation's carbon footprint, but with a practical action plan to incorporate sustainability strategies into corporate governance structures.
The course is taught via a series of video-recorded interviews and discussions, with lectures from Baroness Shriti Vadea, the Chair of multinational insurer Prudential, and Paul Polman, former CEO of Unilever, among others.
6
Harvard Business School
8 weeks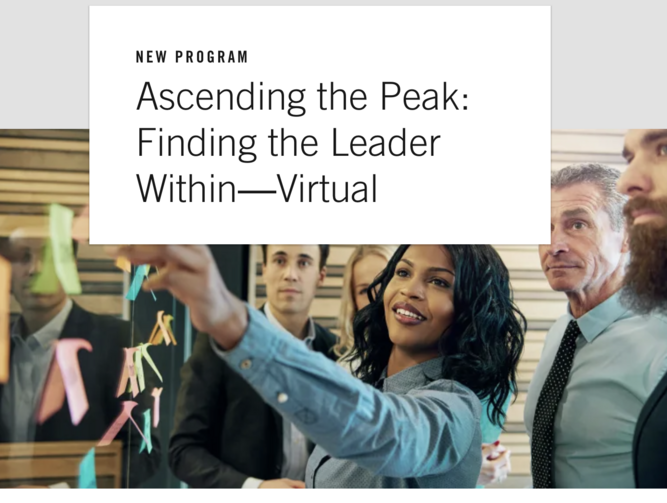 Harvard's Finding the Leader Within program
Today's organisations need leaders who can lead with courage and conviction through challenging times and toward worthy, positive change. Which is where this brand-new eight-week program comes in.
Taught via the HBS Live Online Classroom, where participants discuss, debate, and engage live with faculty and peers, this program explores the tools, behaviours, insights, and self-awareness of iconic leaders, including Howard Schultz (Starbucks) and Katharine Graham (The Washington Post) – how they used these assets toward powerful ends, and how they bought those they led along in pursuit of their missions.
Participants will leave with a personal leadership plan to continue growing leadership capabilities.
7
GLOBIS
April 2023 (6 weeks)
US$300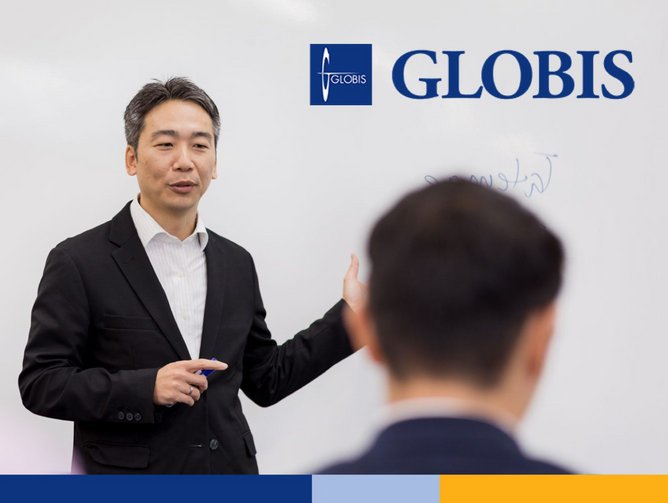 The new Nano-MBA from GLOBIS comes with AI-powered feedback
Described as an 'online MBA Starter Kit', the Nano-MBA from the largest business graduate school in Japan (GLOBIS) takes a unique approach to business education, compacting study for partial MBA credit (0.5 credits per course) which is then transferable to the full-time, part-time or online MBA programs at GLOBIS.
Learning is via live classes, video lectures, comprehensive exercises, live group work, and uniquely, comprehension exercise with AI feedback, enabling students to practice solving real-life business problems.
8
Tuck School of Business at Dartmouth
Feb 2023 (4 months)
While residential is at the heart of the Tuck's Executive Education, the business school is looking to bring a wider range of thought leadership to a broader audience globally, and recently launched a series of online executive education courses offered via Coursera and ExecOnline platforms.
Using Professor Sydney Finkelstein's renowned research into the art and science of leadership and years of experience working with executives globally, the Strategic Leadership course provides the skills leaders need to grow and change.
Executives will learn the common mistakes even smart executives make, the neuroscience behind effective decision making, and methods of managing and supporting people around you.
Attracting executives from global firms like Danone, Capgemini and P&G, the course delivers asynchronous content across four courses combining 120 videos and 70+ practical exercises.
9
Cornell University

6 months
US$5,400

Cornell's new Digital Business Leadership Program
With the rapid acceleration of digital transformation, reshaping the workforce and overturning age-old business models, future leaders need to develop expertise and knowledge to survive this digital ecosystem.
Which is where this six-month online course comes in. Designed for business leaders (ideally those with at least 10 years of experience and international exposure) who want to accelerate their performance and transform the digital space, this course explores the ideas underlying strategic planning processes to empower leaders for the big disruptions, to access the threats and opportunities that go with it.
From digital marketing to data-based decision making to design thinking, the 18 modules are taught via live online sessions, through a capstone project, with the requirement to one in-person learning experience in NYC.
10
Stanford
March 2023 (6 months)
US$19,200
Stanford's flagship online business program is renowned for empowering leaders to take bold risks and gain tools to accelerate change – skills that are needed in 2023 more than ever before.
This year-long nine-module course convenes senior-level professionals who are committed to implementing creative strategies and practices to position their organisations at the forefront of innovation and offers an interactive format for learning that mirrors a classroom experience with real-time engagement and personalised, actionable feedback.
Following four foundation courses, including 'critical analytical thinking' participants carve out their own path with five electives, including one focused on being a 'new type of leader, who is 'anchored on purpose and fuelled by humour'. Crisis management and designing for disruption are also on the list.