Top 28 C-suite women in UK's leading companies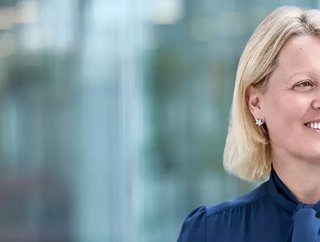 As new research finds women hold just eight CEO and 28 C-suite roles in the FTSE 100 companies, Business Chief celebrates all 28 of them
When it comes to women taking the top positions in the top companies in the UK, there has been some progress, albeit slow and still inadequate, according to The Female FTSE Board Report, an annual publication produced by Cranfied School of Management, and sponsored by EY.
The research found that only eight of the CEOs in the top 100 UK companies, just 6%, were women, and just 27 of the 100 companies had women in C-suite positions, a total of 31 women (though three have since left, leaving 28). While eight of the 28 hold CEO roles, 14 are in CFO positions, and the remaining seven in a mix of operations, sales and marketing and HR roles.
Just three of the 100 FTSE companies have two women in executive roles – Next, Land Securities and NatWest Group.
While the numbers have flatlined when it comes to executive roles for women in top firms, this year's report marked the highest figure for female FTSE board representation since it started in 1999.
"The lack of female representation in executive roles was particularly striking, especially when the presence of women in senior positions, critically the role of CEO and Chairperson, was noted to be a strong and influential driver," says Alison Kay, Managing Partner for Client Service, EY UK & Ireland, which sponsored the report.
Knowing how powerful role models can be, and that you can't be what you can't see, Business Chief compiles the 28 executive-level women who have made it to the C-suite positions in FTSE 100.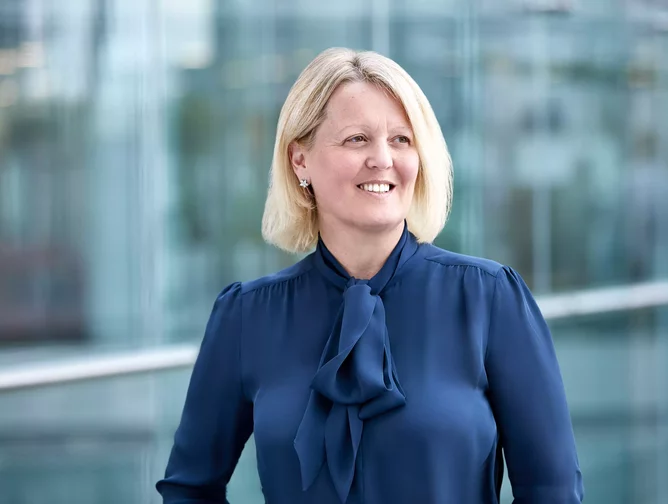 1 Alison Rose, CEO, NatWest Group
Credited with being the first women to lead one of the UK'S big four banks, Alison Rose, 52, has been CEO of NatWest since 2019. Durham-educated Rose joined NatWest as a graduate in 1992 and carved out a diverse career for herself including various senior leadership roles – Deputy CEO NatWest Holdings, Chief Executive of Commercial & Private Banking, and Head of International Banking Capital and Balance Sheet, among others. A passionate supporter of diversity, Rose was commissioned by the UK government to report on the barriers to women starting businesses and she now sits on the Rose Review Board. She also sits on the Board of directors for the Institute of International Finance. She was shortlisted for the 'most influential women in investment banking' award by Financial News.
Women on the NatWest board 36% female board representation with four female directors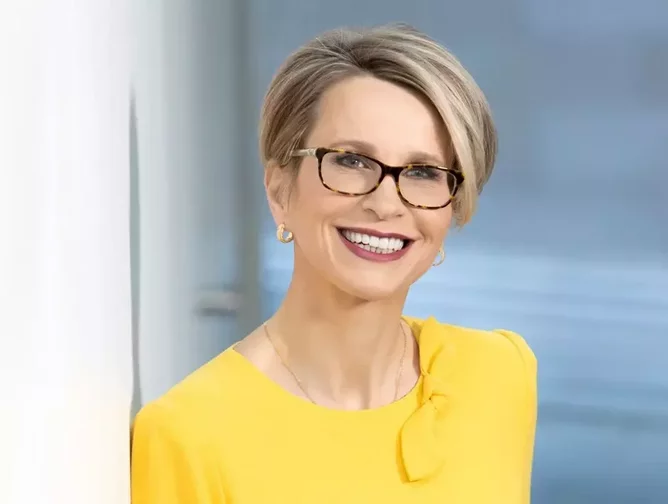 2 Dame Emma Walmsley MBE, CEO, GlaxoSmithKline Plc
Joining pharma giant GlaxoSmithKline (GSK) in 2010 as head of Consumer Healthcare, Europe, a joint venture between GSK and Novartis, and a member of the firm's corporate executive team since 2011, Emma Walmsley was appointed CEO of GSK in April 2018. Prior to GSK, the Oxford University graduate spent 17 years at L'Oreal where she held a number of global and local marketing and management roles in Paris, London, New York and Shanghai. Her decades of experience in pharma landed her an MBE for services to the pharmaceutical industry and business in 2020 and an honorary fellowship of the Royal Society of Chemistry. She is an independent board director for Microsoft.
Women on the GSK board 42% female board representation with five female directors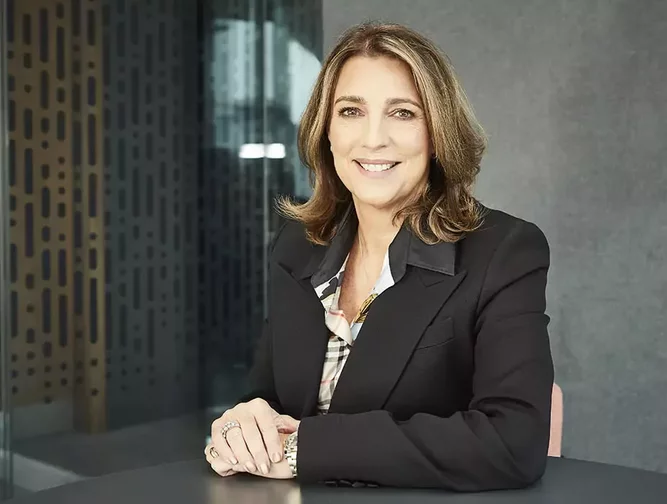 3 Dame Carolyn McCall OBE, CEO, ITV
The first female chief executive of ITV, joining as CEO in 2018, Carolyn McCall is no stranger to top-level management having been CEO twice prior to this. She spent seven years as CEO of easyJet, where she achieved record passenger numbers and profits, drove an industry-leading and successful initiative to train more female pilots, and claimed the Business Achievement Award at the British Travel Industry Hall of Fame Awards. Prior to easyJet, she was CEO of Guardian Media Group, which she joined in 1986 subsequently rising through the commercial ranks, launching Wired magazine in the UK and taking the Guardian online in 1999. She was awarded an OBE for services to women in business in 2008, and then in 2016, secured a Damehood in the 2016 New Year Honours list and was decorated with France's highest award, the Legion d'honneur in recognition of her support of women.
Women on the ITV board 45% female board representation with five female directors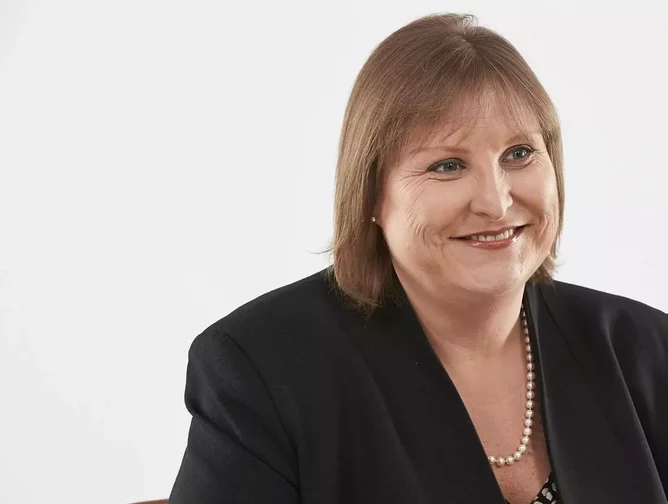 4Alison Brittain CBE, CEO, Whitbread Plc
Holding one of the most high-profile roles in hospitality, Alison Brittain, 56, joined Whitbread as CEO in 2015 and led expansion of the Group, which owns Premier Inn and Whitbread Inns. With a clutch of senior leadership roles at major banks under her belt and vast experience of retail distribution, Brittain has held roles as Group Director of Lloyds Banking Group's Retail Division, Executive Director for Retail Distribution at Santander UK, and senior roles at Barclays Bank. Having previously served as a board member of the Prime Minister's Advisory Group and as a non-executive direct of Marks & Spencer, she is now non-exec director for Experian and deputy chair for the Prince's Trust Council. With an MBA from Cambridge, she was awarded a CBE in 2019 and crowned Business Woman of the Year 2017 by Veuve Clicquot.
Women on the Whitbread board 40% female board representation with four female directors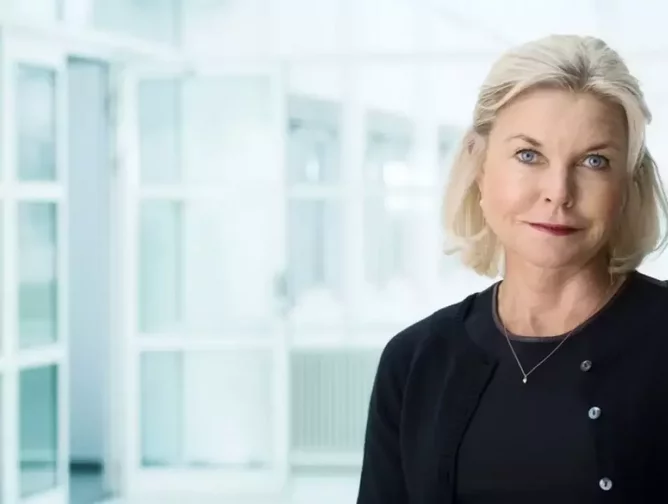 5 Jette Nygaard-Andersen, CEO, Entain Plc
Named the first-ever CEO of Entain, the gambling firm behind Ladbrokes and Coral, in January 2021, Jette Nygaard-Andersen, 53, has served as a non-executive director since 2019 guiding the firm on its group transformation. The Danish national, who has a Master's in business from the University of Copenhagen, previously held senior executive roles at Modern Times Group, a Stockholm-based leading international digital entertainment group, where she spent nine years – as CEO of Digital Video Content and as CEO of International Entertainment, looking after its digital operations.
Women on the Entain board 36% female board representation with four female directors
6 Amanda Blanc, CEO, Aviva
Since January 2020, Amanda Blanc has led Aviva, the UK's leading insurer with its 31 million customers, £635bn of group AUM, and 28,000 people. Starting her career at one of Aviva's ancestor companies, Commercial Union, Blanc spent two decades in senior executive roles across the insurance industry before returning to Aviva. Among these, a year as CEO EMEA & Global Banking at Zurich Insurance, seven years as CEO across various AXA businesses including two years as Group CEO, and a year as Group Deputy CEO at Towergate Insurance. She was also a senior management consultant at EY. Blanc has carried a wide-ranging portfolio across a variety of Board positions and chaired many organisations and committees including as Chair of the Association of British Insurers. In 2021, she was announced HMG's Women in Finance Champion. A Welsh national, with an MBA from Leeds University, Blanc serves as Chair of the Welsh Professional Rugby Board member at the Welsh Rugby Union.
Women on the Aviva board 40% female board representation with four female directors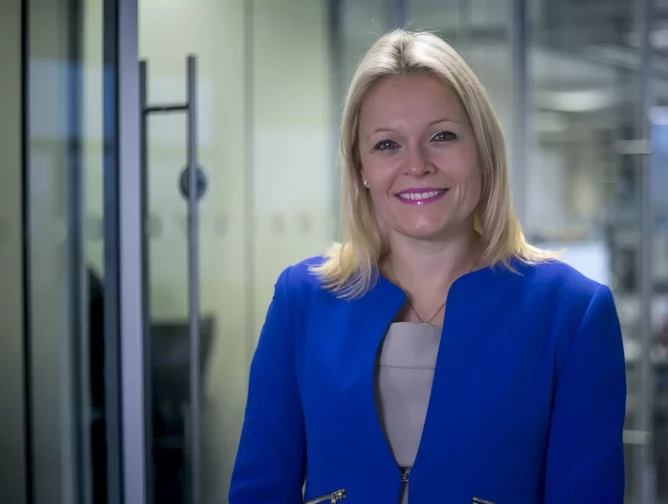 7 Liv Garfield CBE, CEO, Severn Trent
With a wealth of experience managing customer service delivery and complex infrastructure and organisations in a regulated environment, Liv Garfield, 42, was appointed CEO of utilities firm Severn Trent in 2014. Prior to this, Garfield served as CEO of Openreach, part of the BT Group, where she spearheaded and oversaw the commercial roll-out of fibre broadband to two-thirds of the country. She spent 12 years at BT where she held pivotal leadership roles and prior to that spent four years as a consultant in the comms and high-tech market for Accenture. Garfield's other roles include as CEO for the Council for Sustainable Business and as a non-executive director of Water UK. For her services to the water industry, she received a CBE in 2020.
Women on the Severn Trent board 50% female board representation with four female directors
8 Milena Mondini de Focatiis, CEO, Admiral
Credited with being insurance firm Admiral Group's first-ever female CEO when she was appointed in 2020, Naples native Mondini de Focatiis, has been with Admiral Group for 14 years, since 2007. Prior to being made CEO, she was head of UK and European Insurance and before that, CEO of its Italian insurance business ConTe.it where she spent nearly a decade. With an MBA from INSEAD under her educational belt, de Focatiis has earned her leadership stripes having also previously worked as a consultant for Bain. She now leads the Cardiff-headquartered firm, which employs 7,500 in Wales and 11,000 globally and in 2020 generated revenues of £3.4bn.
Women on the Admiral board 50% female board representation with six female directors
9 Lavanya Chandrashekar Chopra, CFO Diageo
In a 28-year career that has taken her to Asia, North America, Europe and the Middle East, Lavanya Chandrashekar Chopra has extensive experience in finance and strategy leadership across three global brands. Recently appointed as CFO of global drinks giant Diageo, and a Director of Diageo plc, Chopra joined the firm in 2018 as CFO for North America. Prior to this she spent nearly five years with Mondelez International as CFO across various regions, including MENA and North America, and nearly two decades with P&G. Here, she rose through the financial and strategy ranks working across various sectors, from homecare to  beauty, and brands including Gillette, becoming finance head for shave care for Western Europe.
Women on the Diageo board 60% female board representation with six female directors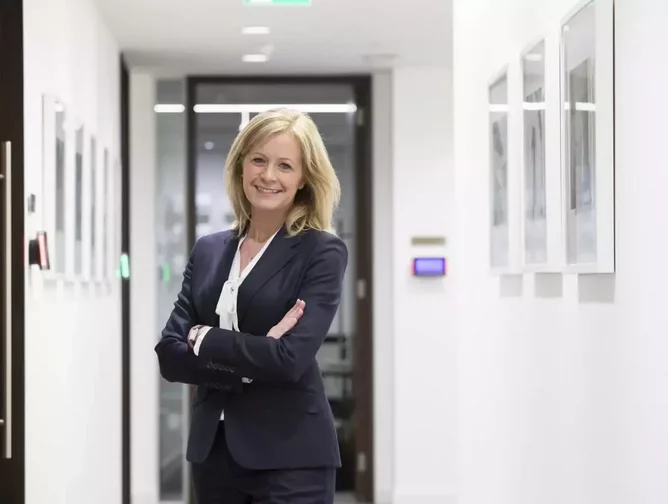 10 Vanessa Simms, CFO, Land Securities Group Plc
Recently appointed, in May 2021, as CFO of property development giant Landsec, Vanessa Simms, 43, has more than 20 years of experience in finance and extensive knowledge of the UK property sector. Prior to this, she spent six years as CFO at Grainger plc, where she led and implemented strategic change and business transformation, as well as roles serving as Deputy Chief Financial Officer at Unite Group plc, and as UK finance director at Segro. She also serves as a non-executive direct at Drax Group.  
Women on the Landsec board 56% female board representation with five female directors
11 Colette O'Shea, COO, Land Securities Group Plc
With a career that spans more than 20 years in investment and asset management development, Colette O'Shea was appointed COO of Landsec, the UK's largest commercial property development and investment firm in 2020 becoming its first-ever COO. Joining Landsec in 2003 to work on the London Portfolio, she started out first as development manager, then head of development, before becoming MD in 2014 where she had responsibility for Landsec's £7.8bn London Portfolio and led the London business through a 3 million sq-ft development programme. Prior to Landsec, she was head of estates at The Mercers' Company leading the property team. She is a business board member of the Mayor of London's Local Enterprise Partnership for London.
Women on the Landsec board 56% female board representation with five female directors
12 Catherine Faiers, COO, Auto Trader Group plc
As COO of Auto Trader for the last two and a half years, Catherine Faiers is responsible for the day-to-day operations of the UK's biggest car-buying business and guiding the group's strategy and development. Prior to joining Auto Trader in 2017, she served as COO at Addison Lee where she was responsible for all aspects of operations with a team of more than 750 employees. The economics graduate initially trained as a chartered accountant with PwC working with them for three years as a senior executive in the banking and capital markets division before moving into roles including as a director at DC Advisory and corporate development director at Trainline.
Women on the Auto Trader board 50% female board representation
13 Alison Dolan, CFO, Rightmove Plc
Having held various strategy and finance leadership roles across publishing and broadcasting, Alison Dolan moved to Rightmove in September 2020 where she took up the role of financial chief. Prior to this, she had a four-year stint at News UK, the newspaper arm of Rupert Murdoch's UK media empire and publisher of The Times, Sunday Times and Sun. Serving as its Chief Strategy Officer, Dolan was instrumental in helping lead the newspaper's digital transformation. Before that, she held various senior positions within the Murdoch group of companies including as director of finance at Sky plc. She has a Master's in business studies and finance from University College Dublin.
Women on the Rightmove board 50% female board representation with four female directors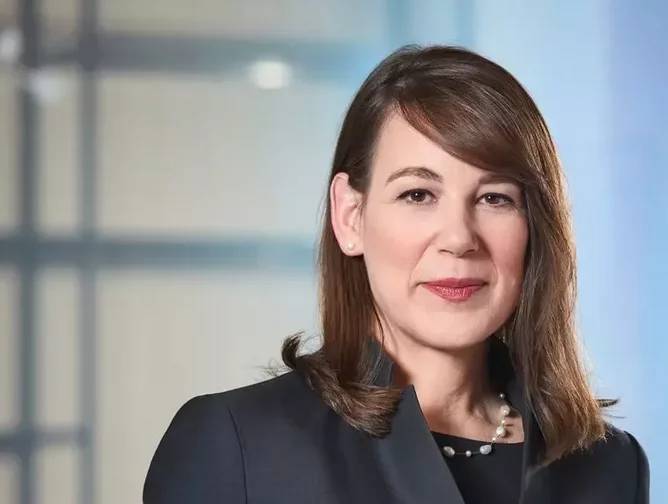 14 Jessica Uhl, CFO, Royal Dutch Shell Plc
Shell veteran Jessica Uhl has been with the oil and gas giant since 2004, where she has spent 15 years in finance leadership roles across different parts of the Group's businesses and in different locations including Texas, US, London, UK, and at Shell's headquarters in The Hague where she now resides. Prior to joining Shell, Uhl, 53, worked for Enron in the USA and Panama in corporate and project development. The Berkeley graduate began her career with Citibank in California as AVP in commercial and real estate lending and has since secured an MBA from leading business school INSEAD. She is a board member of Goldman Sachs Group.
Women on the Shell board 50% female board representation with six female directors
15 Jennie Daly, Group Operations Director, Taylor Wimpey Plc
Appointed in 2018 as Group Operations Director at Taylor Wimpey, one of the largest housebuilding firms in the UK, Jennie Daly overseas the firm's land, planning, design, technical, sustainability, production and supply chain functions and manages its logistics business. Jennie has a wealth of experience in the housebuilding industry gained from roles including strategic land oversight at Westbury plc and managing director of Harrow Estates plc. Daly joined Taylor Wimpey in 2014 from Redrow, as UK Planning Director before becoming UK Land Director and then Operations Director. She is also a non-executive director of the Peabody Trust and of New Homes Quality Board and holds a BA in Town & Country Planning from the University of Manchester.
Women on the Taylor Wimpey board 50% female board representation with five female directors
16 Stephanie Bruce, CFO, Standard Life Aberdeen (Abrdn)
One of the most seasoned senior women in Scotland's finance sector, with significant sector knowledge, both technical and commercial, PwC veteran Stephanie Bruce has been CFO of investment firm Abrdn (previously Standard Life Aberdeen) since 2019. Jones, 51, was already well-known to the company having worked with them whilst at PwC where she was lead partner for the final five years of its run as auditor for Standard Life. The University of Edinburgh law graduate and ICAS-trained accountant joined PwC as a partner in 2006 and became its head of financial services assurance for Scotland in 2012 with her responsibilities including client services, product development, operations and quality assurance. She's been a member of the council for ICAS and chair of audit committee and a member of the Institute of Chartered Accountants of Scotland since 1993.
Women on the Abrdn board 45% female board representation with five female directors
17 Julie Brown, COO / CFO, Burberry Group Plc
As COO and CFO of leading luxury goods company Burberry since the start of 2017, Julie Brown is responsible for running the global finance function together with dealing with investors and the stock market. She also heads up IT, risk management, audit and business continuity. With a first-class BA honours degree from Warwick University, Brown began her career with KPMG where she secured professional training becoming a fellow of the Institute of Chartered Accountants and Institute of Taxation. She spent 25 years at AstraZeneca, beginning as VP of finance for global marketing before moving into corporate strategy eventually becoming interim CFO and VP Group Finance leader. Prior to joining Burberry, she spent four years with Smith+Nephew as CFO responsible for the firm's revenue of more than US$4bn. She is a member of the board of directors at Roche and on the Mayor of London's business advisory board.
Women on the Burberry board 45% female board representation with five female directors
18 Margherita della Valle, Group CFO, Vodafone Group Plc
Becoming CFO of Vodafone Group in 2018 was the culmination of a 24-year career for Margherita della Valle with the communications giant. Joining Omnitel Pronto Italia, which later became Vodafone Italy, in 1994, the economics graduate held a variety of senior leadership positions in consumer marketing and business analytics before moving into finance. Valle became Vodafone Italy's CFO in 2004 and under her tenure, the company saw strong and profitable growth. She then moved into the CFO role for Europe and then global CFO in 2015 during which time she created Vodafone Shared Services, an integrated organisation serving all group companies and employing 20,000 people. She was awarded the Premio Bellisario in 2009, recognising women's achievements in business. She is a member of the UK treasury Financial Management Review Board and is a non-executive director at Centrica.
Women on the Vodafone board 45% female board representation with five female directors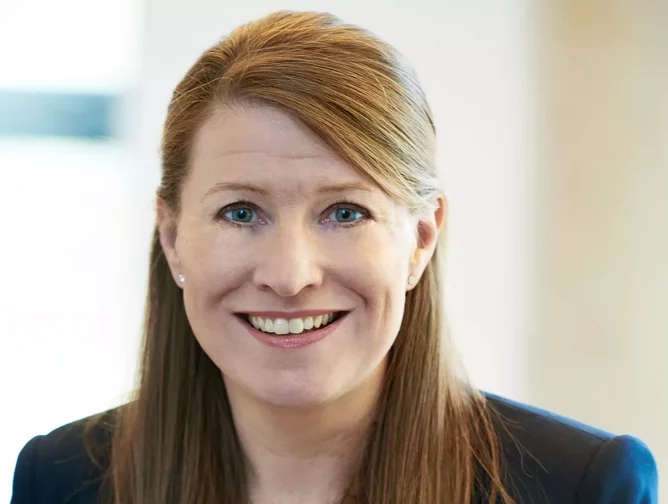 19 Amanda James, Group Finance Director, Next Plc
Having led the management accounting and commercial finance teams of Next plc since 2005, Amanda James took the Group's finance director reins in 2009 and has been responsible for the retailer's finances and strategy for the last 12 years. She has a comprehensive knowledge of the company's operations and has played a central role in the financial management of the business for decades.
Women on the Next board 44% female board representation with four female directors
20 Jane Shields, Group Director Sales & Marketing, Next
Having been with Next since 1985, joining as a sales assistant in one of the London stores, Jane Shields has worked her way up through the retailer's ranks, becoming sales director in 2000, responsible for all store operations and training before being given further responsibility for retail marketing in 2006 and becoming Group Director Sales & Marketing 2010. She has since taken on directory and online marketing and assumed responsibility for HR and the customer service contact centre.  She was appointed to the Board in 2013.
Women on the Next board 44% female board representation with four female directors
21 Julia Wilson, Group Finance Director, 3i Group Plc
A chartered accountant with significant financial, tax and accounting experience coupled with strong financial services expertise, Julia Wilson has served as Group Finance Director at private equity firm 3i Group since 2008. Beginning her career at Arthur Andersen, Wilson also held a number of finance related roles at Cable & Wireless where she served as Group Director of Corporate Finance prior to joining 3i. Alongside this, she has built a reputation as a non-executive director having been with Legal & General Group since 2011. She is also currently Chair of The 100 Group of FTSE 100 Finance Director.
Women on the 3i Group board 44% female board representation with four female directors
22 Sally Johnson, CFO, Pearson Plc
Joining Pearson in 2000, Sally Johnson held various finance and operations roles across The Penguin Group, the education business and at a corporate level, before being made CFO in April 2020. This followed four and a half years as Deputy CFO of the publishing group. As well as extensive commercial and strategic finance experience, Johnson, 47, boasts a wealth of experience in transformation, treasury, tax, risk management, investor relations and M&A expertise. The Oxford maths graduate trained at PwC and spent four years there as an audit assistant manager. She is a member of the Institute of Chartered Accountants.
Women on the Pearson board 44% female board representation with four female directors
23 Anna Manz, CFO, London Stock Exchange Group Plc
Joining the London Stock Exchange Group (LSEG) in November 2020, Anna Manz boasts decades of deep financial and leadership experience from her career at major UK listed companies, including four years as CFO with Johnson Matthey and CFO APAC at Diageo. The University of Oxford Chemistry graduate cut her financial teeth as a trainee at Unilever before joining drinks giant Diageo where she spent 17 years in a number of finance roles worldwide, including as VP Finance Key States in the US, Finance Director Ireland, and Group Strategy Director in the UK, responsible for all aspects of strategy for Diageo globally. She also serves as a non-executive direct at ITV plc.
Women on the LSEG board 43% female board representation with six female directors
24 Jennifer Ward, Group Talent Director, Halma Plc
Having led succession and top talent development processes throughout her career, Jennifer Ward was appointed Group Talent Director of leading safety, health and environmental technology group Halma plc in 2014, a then newly created position in which she has thrived, ensuring the Group has a well-developed pipeline of talent coming into the organisation. Prior to this role, Ward was Senior Director of HR at PayPal. Ward's early career was spent in manufacturing businesses with Allied Signal/Honeywell International where she qualified as a Six Sigma Black Belt. She spent seven years with Bank of America in both the UK and USA, as a senior VP.
Women on the board 42% female board representation with five female directors
25 Antje Hensel-Roth, Chief People and External Affairs Officer, Intermediate Capital Group Plc (ICG)
German national Antje Hensel-Roth joined ICG in 2018 as Head of HR where for two years she led a comprehensive drive for excellence in leadership, talent management and diversity and inclusion. As Chief People and External Affairs Officer since 2020, Hensel-Roth is in charge of strategic human capital management but with a sharp focus on business diversification strategies, as well as communications and external affairs. An economics graduate with a Master's degree from LSE, she boasts extensive experience in asset management, particularly alternative investments, and previously was Global Co-Head of the Investment Management Practice at Russell Reynolds Associates. She has also held financial roles at A.T. Kearney and Spencer Stuart.
Women on the ICG board 42% female board representation with five female directors
26 Nicola Shaw CBE, Division President, National Grid Plc
Not only does Nicola Shaw have impeccable educational credentials having been educated both at Oxford University and at MIT, where she latterly received a Master's in Transportation, she has a three-decade-long career that includes several senior operational and commercial roles in regulated businesses and leading organisations including The World Bank, London Transport and FirstGroup. Highly regarded in the UK transport industry, and serving executive director of National Grid for more than five years, Shaw's extensive leadership experience in transportation includes a five-year stint as CEO of HS1, and five years as Director of FirstGroup plc. In 2015, she was asked to report to the UK Government on the future structure and financial of Network Rail. She has board experience working with the UK government, the EC and Parliament and industry regulators. Shaw was awarded a CBE in 2015.
Women on the National Grid board 42% female board representation with five female directors
27 Katie Murray, Group CFO, NatWest Group Plc
With a 30-year career in finance and accounting, spanning capital management, investor relations, financial planning and all areas of financial services, Katie Murray has been NatWest's Group CFO since the start of 2019. Joining NatWest (previously RBS) in 2015 as Director of Finance, Murray became Deputy CFO two years later contributing significantly to helping the bank resolve its last major legacy issues, return to profit and restart paying dividends. A chartered accountant by training, Murray began her career at KPMG where she spent more than decade before moving to Old Mutual in 2002 where she spent 13 years finally serving as Group Finance Director for Mutual Emerging Markets in Johannesburg from 2011-2015.
Women on the NatWest board 36% female board representation with four female directors
28 Anne-Francoise Nesmes, CFO, Smith+Nephew Plc
A dual French and British national, Anne-Francoise Nesmes has held the financial reins of global medical technology firm Smith+Nephew since August 2020. An experienced finance leader with strong business acumen who has worked across sectors including health and leisure, Nesmes has held numerous CFO positions for leading firms, including four years as CFO of Merlin Entertainments, the world's second-largest visitor attraction operator, and for three years at FTSE 250 animal health firm Dechra Pharmaceuticals. She has also held senior finance roles at GSK both in the UK and overseas, including Senior VP of Finance for the £3.5bn revenue vaccines business. A chartered management accountant, Nesmes has an MBA from Henley Management College and currently serves as a non-executive director for the Compass Group.
Women on the Smith+Nephew board 27% female board representation with three female directors.