Meet Audi's Digital Solutions Partner: Modus Create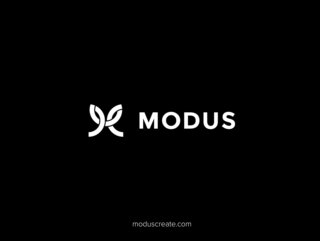 Patrick Sheridan, CEO of Modus Create, explains how a shared passion for emerging technology and open source culminated in a profound partnership with Audi
Since 2019, Audi Business Innovation has worked closely with Modus Create to do groundbreaking work in the field of real-time 3D visualization and configuration of automobiles. This is a key piece of Audi's digital aspirations.
"It's exciting to see large multinational corporations like the VW group with multiple brands bring digital capabilities in-house," says Patrick Sheridan.
An Open Source Discovery
Modus Create's founders met in an open-source forum in 2008, and since then, the open-source ethos has fuelled the growth of the digital consulting firm. Its team comprises some of the world's leading technologists and thought leaders. Audi discovered Modus Create in an open-source community, and both teams instantly experienced a culture fit.

"The teams are hyper collaborative, outcome-focused, and excited about emerging technology. We felt, right away, that this was going to be a great partnership," says Patrick Sheridan.
The Beauty of Automotive Visualization Platform (AVP)
AVP is a cloud-based toolset that develops 2D and 3D imagery, emulating multiple photographic angles to provide automotive customers with a more intelligent showroom experience. AVP comprises Render Studio Pro & Creative Studio, which offer a multitude of customization options such as pre-defined camera angles, environments, and a free navigation camera.
Audi's global teams can use AVP to easily and independently produce high-quality images and videos, leading to significant cost savings.
"Before such innovative tools, you would have to fly to different environments with a crew and take several photos. Now, you can do that all in a movie-level 3D rendering space," Patrick added.
The project's success has attracted interest from other groups within the Volkswagen Group.
From Digital Transformation to Transcendence
The lines between digital and physical are blurring. With AVP, Audi Business Innovation (ABI) aims to combine the digital and analog touchpoints for end customers and for the dealerships/sales into a seamless customer journey. This aligns well with Modus Create's idea of every company being a technology company in the digital age.
The alignment of views facilitated Modus Create's shift from a supplier to a long-term partner for ABI. What started with one front-end engineering project eventually led to multiple engagements involving design and product. Today, Modus Create and Audi Business Innovation are collaborating on several cutting-edge projects to digitize the automotive industry.
Whether it's automotive or healthcare, education or finance, the world's high-integrity industries are in the middle of massive digital transformation. Modus Create helps organizations shift their business strategy and customer experience to be digital-first. Backed by JLL Partners, Modus Create's clients include several Global 2000 companies, and its global, remote team is spread across 50 countries worldwide. Modus Create also has official partnerships with the world's leading technology companies such as Atlassian, Microsoft, AWS, Ionic, and GitHub for unparalleled support throughout the SDLC. Visit moduscreate.com to learn more.