Top 10 leading UAE hospitality brands going global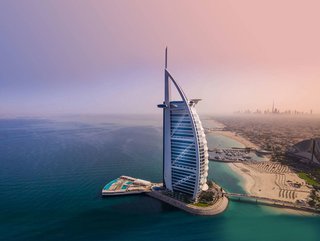 The world's most iconic hotel Burj Al Arab is developed and managed by Jumeirah Group
Five-star hospitality has long been one of the UAE's strengths, as these leading homegrown hospitality brands prove – from Jumeirah Group to FIVE Hotels
Dubai was among the first cities in the world to return to its touristy highs following the global lockdowns.
By February this year, hotels in the emirate hit 100% occupancy passing pre-Covid levels with rates and revenues per room reaching record highs.
The city is expected to see 490 million new visitors stay at its hotels by 2031, while estimates predict the UAE will see 25% growth in the hospitality industry by 2030, according to a KPMG report.
To cater to demand, hotels are springing up across the emirates with plans to add 48,0000 hotel rooms by 2030, 25% more than its existing supply, Knight Frank recently reported.
While the usual international hotel groups – from Hilton to Hyatt, Starwood to Six Senses, Accor to Marriott – continue to expand their regional hotel stock, there is another emerging trend gathering momentum.
The rise and rise (and rise) of UAE homegrown brands.
While UAE legacy hotel brands are nothing new – JA Resorts opened its first hotel in 1981, while Habtoor Hospitality opened its first hotel in 1979 – they are multiplying (and fast) rolling out new properties and brands not only regionally (here's looking at you Saudi) but also taking their brands internationally to European and Asian markets.
From established brands like Jumeirah to new entrants like FIVE Hotels, Business Chief selects its top 10 homegrown hospitality brands that have gone and are going global.
1
Founded in 1997 in Dubai with one property, Jumeirah Beach Hotel, Jumeirah Group has grown into a global luxury hotel company, and national treasure, today operating a world-class 6,500 key portfolio of 26 luxury properties across 13 countries in the Middle East, Europe and Asia.
As the flagship hospitality business of Dubai Holding (the personal investment portfolio of Sheikh Mohammed bin Rashid al-Maktoum) since 2004, Jumeirah Group has an asset portfolio worth US$35.4 billion, and is helmed by Katerina Giannouka, the fifth CEO of Jumeirah – who joined in September last year.
Within its portfolio sits several homegrown brands, including Jumeirah Hotels & Resorts, along with its luxury service residences brand Jumeirah LivingTM.
Renowned for its service excellence and innovation, the award-winning group recently pioneered an industry-first mobile check-in solution in the UAE, which is being rolled out across several of its 13 hotels and resorts in the UAE.
Among the group's many prestigious properties, the seven-star Burj Al Arab Jumeirah is perhaps its most iconic. Others include Dubai's Madinat Jumeirah, Olhahali Island in the Maldives, The Carlton Tower Jumeirah in the heart of London's Knightsbridge, Capri Palace Jumeirah located on the magical Italian island, and Jumeirah Nanjing, Jumeirah's architectural masterpiece in the Chinese city's financial district.
Earlier this year, the award-winning Group acquired Le Richemond hotel in Geneva, Jumeirah's first property purchase in Switzerland, and its fifth in Europe, and the brand is opening its first hotel in Saudi Arabia this year.
Beyond its properties and resorts, Jumeirah Group is also home to destination dining experiences, offering 85 restaurants across its portfolio, including its own award-winning homegrown concepts – Sal, KAYTO, Shimmers, Al Mare, Pierchic and French Riveria. The group also has three Michelin-starred restaurants – Shang High, L'Olivo and Al Muntaha.
The Group also owns wellness brand Talise, Wild Wadi Waterpark, and the Emirates Academy of Hospitality Management.
Employing more than 20,000 people, Jumeirah Group was recently certified as a Great Place to Work in the UAE in a nod to its innovative culture programme, which focuses on learning and development, recognition, celebration and wellbeing.
2
Credited with being the UAE's oldest homegrown hospitality brand, JA Resorts & Hotels first opened the JA Hatta Fort Hotel in the Hajar Mountains and JA Beach Hotel at Jebel Ali Beach in 1981.
These heritage properties were brought about by Ahmed Baker, Chairman of DUTCO.
Flash forward 42 years and not only does Baker continue in his role as Chairman of Dutco and of JA Resorts, but the hospitality group's portfolio now offers three distinct hotel brands and nine properties across the UAE and Indian Ocean, as well as a youth-focused brand in China.
Over the years, the legacy brand's two founding properties have been upgraded. Dubai's only mountain resort, Hatta Fort Hotel has been given a new café along with an upgraded helipad. While the multi award-winning JA Beach Hotel has expanded into a one-million-square-feet experiential resort with three hotels, a 9-hole golf course, shooting club, private marina, and rugby and cricket pitches – and is credited with being Dubai's Most Sustainable Five-Star Resort.
Among the group's other properties are three in Dubai, including deluxe hotel apartments near the beach and a corporate hotel, The Manor by JA, which opened just before the onset of the pandemic. Elsewhere, the group has three luxury properties in the Indian Ocean – including JA Manafaru in the Maldives and JA Enchanted Island Resort – 10 villas on a private island in the middle of protected Sainte Anne Marine Park in the Seychelles.
Announced in 2019, its China brand BIG BED targets young travellers with an upper midscale lifestyle hotel proposition. The plan is to roll out 30 units across various cities in Chain by 2024.
Sustainability is at the heat of JA's identity. Not only are several of its properties included in the Global Hotel Alliance's newly launched Green Collection, but the brand leads the industry on eco-friendly practices, with plastic-free environments, on-site bio gardens, and waste management all key factors in its operations.
3
Launched in 2008 with a mandate to become a recognised global luxury lifestyle brand within 10 years, The Address Hotels + Resorts is one of four marquee brands owned by leading hospitality development company, Emaar Hospitality Group, a subsidiary of Emirati real estate multinational Emaar Properties. The Group also owns Vida Hotels and Resorts along with the upscale Al Alamein Hotel.
Positioned in the premium sector, and located in the most sought-after locations, from Dubai to Saudi to Egypt, The Address has grown to nine properties in Dubai, with many located near Dubai's most famous landmarks including the towering Burj Khalifa and the sprawling Dubai Mall.
Address Downtown was crowned 'Best Hotel in the World in 2013 (Global Traveler), while The Address Beach Resort features the world's highest infinity pool, stamped by a Guinness World Record.
UAE emirate Fujairah is also home to two Address properties, both beachside, and beyond the UAE, The Address has recently opened properties in Bahrain and in Saudi, with the latter marking the hotel group's largest property.
Located in the hotel city of Makkah, and designed by architects Foster + Partners, The Address Jabal Omar Makkah features 1,484 rooms and expansive business, leisure and prayer facilities.
Plans for further expansion are afoot, with the Address Marassi Beach Resort soon to open in Egypt.
Sustainability is at the heart of all Emaar brands, including The Address properties. In particular, the Bahrain property has partnered with a waste management company on recyclables and with a non-profit Food bank ensuring distribution of surplus food to less-privileged families.
4
CEO: Guy Hutchison
Considered one of the UAE's super brand successes, Abu Dhabi-based hotel operator Rotana Group is a leading hotel management company in the Middle East, Africa, Eastern Europe and Turkey.
Founded in 1992 as a partnership between two visionary thinkers, Nasser Al Nowais and Selim El Zyr, Rotana launched its first hotel, the Beach Rotana Abu Dhabi, the following year.
Today, in the year of its 30th anniversary, the Abu Dhabi-based group operates 71 hotels in the Middle East, Eastern Europe, and Turkiye, serving more than six million guests each year, and has 10,012 keys across 36 hotels in the UAE alone. It further manages 29 properties in the region.
The group has grown from one brand to six, including Rotana Hotels & Resorts (four and five-star properties), Arjaan Hotel Apartments for the long-term stays, Rayhaan Hotels & Resorts, Rotana's alcohol-free 4 and 5-star properties, Centro Hotels, a 3 star plus affordable lifestyle brand and The Residences by Rotana, developed for guests that are looking for a permanent home. Its latest brand, Edge by Rotana, a collection of independent hotels, boasts three in the UAE with plans for 30 Edge properties regionally by 2027.
A pioneering player in the regional hospitality industry, Rotana was one of the first brands in the Middle East to introduce an 'all-suites' concept, in 2008, and was among the first to introduce a three-star affordable lifestyle hotel (Centro by Rotana in 2006). Its 72-storey Rose Rayhaan by Rotana hotel in Dubai is the world's fifth tallest hotel.
Since 2020, the group has been helmed by CEO Guy Hutchinson, who opened Gordon Ramsay's first international restaurant in Dubai, and has been named one of the region's top 100 hospitality leaders by Forbes.
With an aggressive expansion plan in place, Rotana has a pipeline of nine hotels scheduled to open before the end of 2023, and is aiming to reach 120 operating hotels overall spanning across 28,000 keys by 2030.
Regionally, the group has signed six to seven hotel agreements in Saudi in the first quarter of 2023 and is gearing up for the much-anticipated luxury resort Luxor Rotana opening in 2025 as well as five new hotels in the pipeline across Cairo and the North Coast.
The group is also rolling out its successful franchise model in European cities that have strong air connectivity to the UAE – like the in the Eastern European country of Georgia, just a three-hour flight from Dubai, where Rotana is set to open its first casino resort in 2026 – marking the largest hotel in Georgia.
Rotana recently entered the UK market for the first time with two new properties in London, worth more than £1 billion in assets, set to open in 2023 and 2024.
5
Founder and Chairman: Kabir Mulchandani

Not only is Dubai homegrown hospitality brand FIVE disrupting the regional hospitality scene, but it is also now making waves in Europe.
One of the youngest brands on the list, opening its first property in 2018, Dubai-based FIVE delivers five-star entertainment-driven destinations with its portfolio of three Dubai properties, and another one set to open this year, and one property in Switzerland.
The brand is part of FIVE Holdings, a Dubai-based vertically integrated real estate development and hospitality group that was originally founded as SKAI Holdings in 2011 and rebranded as FIVE Holdings in 2017.
The trailblazing group owns and operates the iconic FIVE Palm Jumeirah and most-reviewed hotel in the world, the FIVE Jumeirah Village with its Beach by FIVE, which claims to be Dubai's most insta-Famous social pool. And ready to launch later this year will be five-star FIVE LUXE, JBR, a prime beach property that will feature the brand's luxury sustainable residences, Sensoria.
FIVE has taken its homegrown success to Europe, opening the doors to FIVE Zurich, a destination hotel 45 luxury suites and 42 lifestyle rooms, and has recently extended its brand into private jets with the launch of Fly FIVE, private aviation charters
The group also has a record label, FIVE Music, and recently forged a progressive partnership with the iconic Warner music Group, to bring its musically driven events to a global platform.
The disruptive brand is known not just for its unique locations, award-winning nightlife, stunning design, but also its commitment to company culture and investment in people.
Named among the top 10 large workplaces to work in the UAE, FIVE has a people-first culture based on "hiring people who love people", according to founder Kabir Mulchandani, a Dubai-based Indian businessman, visionary and award-winning philanthropist ranked as one of the richest and most powerful Indians in the region.
FIVE Cares is the group's philanthropic arm, which includes Project Udaan, helping children in India.
Mulchandani has also driven the brand's industry-leading sustainability success, with FIVE recently achieving an electric milestone with 100% renewable electricity usage by its two properties in Dubai – achieving a carbon use intensity reduction of 76.2%. With this, FIVE became the first hotels in the UAE to secure International Renewable Energy Certificate (I-REC) credits from DEWA's Mohammed bin Rashid Al Maktoum Solar Park.
6
Another Emaar baby, Rove was born in 2016 as a joint venture between Dubai-based master developer Meraas Holding and Emirati real estate giant Emaar Properties PJSC.
Designed for the new-generation digital nomad, this award-winning contemporary mid-market hotel brand now operates nine properties (3,472 keys) and employs nearly 1,000 workers in well-connected locations across Dubai – from Downtown Dubai to the Jumeirah beachfront, to the heart of the Expo 2020 site.
For the last three years, the hotel group has been helmed by COO Paul Bridger, who was named among the most influential leaders in hospitality in the Middle East in 2023.
Positioning itself as reliable and modern, fun-loving and quirky, with fuss-free service and great value, Rove has built a reputation as a lifestyle hotel brand that champions local creativity and delivers a sense of community to guests. All hotels showcasing local art scenes and supporting emerging local talent through active art programmes. Focused on attracting the young digital nomad, the brand also offers co-working locations and meeting rooms along with a series of unique initiatives such as the in-house Rove Podcast Studio at Rove Downtown.
Ambitious in its UAE rollout programme, Rove is set to open three new hotels this year, including one in Dubai, one in Sharjah and one in Ras Al Khaimah. The brand is also taking its first steps into the branded residential housing market with the launch of Rove Home, with its first project (Rove Home Aljada) launching in Sharjah and delivering 1, 2, and 3-bedroom apartments with smart home features.
And though only operating currently in the UAE, the group is planning expansion beyond the emirates, into Oman, Egypt and Saudi, which will take the group's current operational key count of 3,500 to over 5,000 keys.
Recognised as one of Dubai's most progressive hotel majors, the homegrown brand is on a mission to champion diversity and inclusion with 50% of its hotel managers and corporate leaders now female. Sustainability is also central to the brand philosophy, with initiatives including an online check-in system, the installation of filtered water taps in hotel public areas, staff uniforms made of recycled plastic. All properties have achieved Green Key Certification and the hotel brand has been named Sustainable Hotel of the Year (Leaders in Hospitality Awards).
7
Habtoor Hospitality
Claiming to be the Middle East's longest established hospitality group, family-owned Habtoor Hospitality opened its first hotel – The Metropolitan – in 1979 (even before JA Resorts & Hotels).
That property became something of an 'old Dubai' icon and many fond memories were shared when it finally closed its doors in 2013 – relocating to a new site in Dubai but importantly opening up a new chapter in the group's history.
The multi-billion dirham Al Habtoor City was built on the former Metropolitan site and sees three five-star, hotels in the mixed-use development, including the signature Habtoor Palace, V Hotel, and Hilton Dubai Al Habtoor City.
Habtoor Palace is one of three hotels in the city bearing the family name, joining Habtoor Grand Resort in Dubai Marina and Al Habtoor Polo Resort (the Group's first foray into the equestrian world) on the edge of the city.
As Group Director of Operations, Hospitality and Leisure Projects, Kamal Naamani oversees the operations of the company's portfolio, including Al Habtoor City.
It is the ongoing partnerships with Hilton Hotels & Resorts and Marriott International that also sees Habtoor Hospitality owning and operating properties around the world. These include the Waldorf Astoria Palm Jumeirah, The Ritz-Carlton Budapest, Hotel Imperial Vienna, Hilton Beirut Habtoor Grand, Hilton London Wembley, and the group's first property in the US, President Abraham Lincoln in Springfield.

8
Established in Dubai in 2012, TIME Hotels initially launched with six properties in Dubai and Sharjah, but has since expanded its portfolio of hotels, serviced apartments and residences, into Saudi, Qatar, Egypt and most recently Morocco.
Built on the pillars of environmental issues, staff welfare, social responsibility, and ethical governance, the independent homegrown brand puts its success down to its independence. "We have the flexibility to react quickly to market tends and broader social issues," CEO and co-founder Mohamed Awadalla said recently.
An international hotelier with over three decades of leadership experience, including at Hilton International Luxor and Al Manshar Rotana in Kuwait City, Mohamed is among the experienced hospitality professionals who co-founded and now manage the portfolio.
The Time portfolio comprises four brands. The flagship luxury brand, TIME Hotels & Resorts, delivers five properties in Dubai, Doha and Egypt, while TIME Hotels & Apartments is a home-away-from-home solution offering three properties in the UAE. The budget-friendly TIME Express Hotels brand and the long-stay TIME Residence brand both have one property apiece.
In the past decade, the multi award-winning hospitality group has implemented a number of market-leading environmental initiatives, including hydroelectric energy and hydroponic farming at its properties in Egypt and Morocco. Among other initiatives, TIME has installed EV chargers at two of its Dubai properties and achieved its goal of reducing single-use plastic by 90% in 2022 and is on target to make this 100% this year. TIME has also introduced a suppliers' code of conduct, including vendor audits.
Not only that, but the group has been awarded the Dubai Chamber of Commerce & Industry CSR Label Award for eight consecutive years highlighting its commitment to employees and society – from raising funds for the Chiliren's Cancer Hospitality in Cairo, to introducing Happy Fridays, where employees can wear their national dress to work on a Friday.
And the proof is in the pudding, as more than 10% of TIME's existing staff have been with the group for more than a decade.
9
LEVA Hotels
Founder and CEO: JS Anand

Established in 2019, LEVA Hotels is a lifestyle hotel concept that is gradually carving out a niche in the underserved affordable luxury segment – transforming and managing properties across the Middle East and Africa region.
In just three short years, LEVA's flagship property LEVA Mazaya Centre in Dubai has achieved number one status on TripAdvisor and more recently, the group has forayed into Saudi and Africa with new hospitality partnerships and new properties.
Cutting-edge, convenient, and contemporary is the experience LEVA looks to deliver across its portfolio of six properties spanning the MEA region. By the end of 2023, the group will manage eight properties.
In Saudi, LEVA Hotels has inked two strategic hotel management agreements with Jeddah-based EKONO by Leva Al Shati and three-start EKONO by Leva Jeddah Airport Hotel – and is responsible for the overseeing the two properties' service offering transformation.
February the group announced the opening of six "distinct properties across key regions", part of an ongoing ambitious expansion that will see the lifestyle hotel brand modernise and manage a total of eight properties spanning the MEA region by the end of 2023.
The company is also eyeing emerging markets including Morocco, Egypt, Sri Lanka, Saudi, and Qatar.
10
Earth Hotels
Chief Executive Citizen: Alan Honein
The newest hospitality brand on the list, Earth Hotels has six hotels in the regional pipeline, worth over US$200 million, and ambitions to grow internationally.
The company, which targets 'earthy travellers', and is built with sustainability at its core, has been in the works since 2017 but only announced plans this year.
While the brand was originally co-founded by Ras Al Khaimah Tourism Development Authority (RAKTDA) CEO Raki Phillips and Alan Honein (the pair also founded company SugarMoo), Raki is no longer involved in the hotel group.
Running the ship is Alan, who serves as Chief Executive Citizen along with former FRHI MEA development VP Rami Moukarzel as Managing Partner.
Currently, there are three hotel projects underway in the UAE with a key count of around 400 across all properties, as well as ambitious plans to expand its brand presence in the region and beyond – to Southern Europe and North America.
This includes an ongoing project in Portugal, which is set to be the group's first hotel opening – Earth La Revolucao is located in Porto. This will be followed by its US$8S million Al Marjan Island project in Ras Al Khaimah. Called Earth Shore, and expected to open in 2025, the beachside resort will feature 265 rooms, suites and villas along with farm-to-table dining, cooking classes, pop-up shops supporting local talent, wellness programmes.
The hotel group is also planning an Earth Mangroves in Abu Dhabi and two properties in Saudi, Earth Jeddah (70-80 rooms) and Earth Living in Riyadh, a hotel and living concept with 80-100-rooms. Target opening dates for these are Q4 2025 and Q1 2026, respectively.
Tech-driven and environment-first, all Earth Hotels will be automated for reduced energy consumption. Properties will use solar energy and the interiors will be crafted from recycled materials.
In the RAK property, an organic waste-to-energy system will help convert food waste into high-value energy sources. As for water, atmospheric/rainwater harvesters/generators integrated into the design of the rooms will provide drinking water harvested from the atmosphere.
Among other sustainable features, recycling and carbon offset programmes, the use of organic, eco-friendly and biodegradable materials, as well as being paperless and plastic-free.