Volkswagen on Target to Remain Highest-Selling Foreign Carmaker in China Ahead of General Motors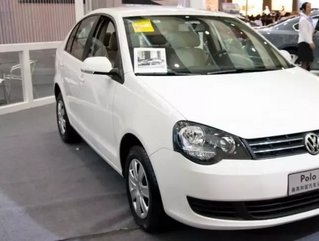 Volkswagen is leading the race to become the best-selling carmaker in the world's largest market as the German company hit 1.8 million H1 sales in China.
This marks an 18 percent year-on-year increase with close American rival General Motors trailing behind on 1.73 million units sold, an increase of 11 percent year-on-year.
The greatest upscale in activity actually came from Ford, whose sales of 549,000 vehicles in China represented a 35 percent growth.
Volkswagen is looking to sell more than 3.5 million vehicles in the Chinese market this year and to help achieve this the company is building two new plants in the country as well as increasing its dealership network to 3,600 outlets.
Further to this, by 2018 VW is hoping to have 100 model variants in China, a huge step on the 63 sold in 2013. Overall it is ploughing more than €27 billion into the nation.
General Motors is also investing heavily by building five new plants due to be operational by the end of next year, hoping to rocket production by 20 percent to five million vehicles.
As both companies eye up what is rapidly becoming recognised as the world's most lucrative market it will be interesting to see which motoring giant is leading the race in a few years' time.