Ford may bring electric vehicle manufacturing to Germany in 2023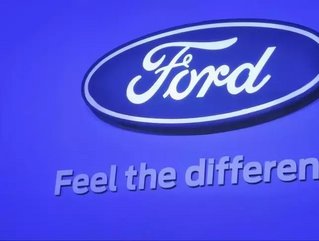 Speaking to Handelsblatt, the head of Ford's German operations, Gunnar Herrmann, has revealed that the company could begin to manufacture electric vehicles (EVs) in Germany in 2023.
Hermann revealed that this would be in line with the end of the life cycle of the company's Ford Fiesta model, whilst also accounting for the time that it would take to repurpose the company's existing production plants, fitting them with EV capabilities.
See also:
Hermann revealed that it would take approximately 15 months to update its Cologne plant to accomodate for this. However, whether or not these changes take place will depend on the development of the EV market over the course of the next few years.
"Purely hypothetically that (2023) could be a good time for it," Herrmann told Handelsblatt in an interview published on Tuesday, cited by Reuters.
"It will be possible if the sales' numbers are moving up more powerfully. Unfortunately, today electric cars are not especially profitable yet."
Although Ford has is expecting to invest $5bn in EVs by 2022 and expects to have its first model ready for sale in 2020, the company is still treating the market conservatively, with Hermann stating that it would not be profitable to mass produce these vehicles until at least 2020.
Instead, Ford will wait for further advancements, including the German government pledging to provide 100,000 charging points across the country and subsidize EV drivers in an attempt to make the vehicles more attractive to consumers.