GLICO Healthcare: Ghana's private health insurer of choice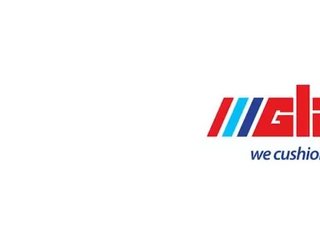 A one-stop-shop of affordable and quality healthcare and insurance services is offered to clients in Ghana by GLICO Healthcare and GLICO Group.
Affordable, quality healthcare with quick claim payments is what GLICO Healthcare has been offering the people of Ghana for over 16 years. As a subsidiary company of GLICO Group, the health insurer is able to offer a one-stop-shop of services for its corporate and private clients.
GLICO Healthcare offers a comprehensive scheme that provides cover for out-patient and in-patient care through over 700 reputable service providers. The scheme provides a choice of flexible benefit packages with a full range of options from choice clinic within the affiliate provider network and a top-up plan to address some of the areas not covered by the National Health Insurance Scheme.
Commenting on what gives GLICO Healthcare its competitive edge, Edward Forkuo Kyei, Chief Executive Officer of GLICO Group, said it can capitalise on the synergies of being part of a bigger group.
"The quality standards we set within the group is something GLICO Healthcare works within and the client base of the group is available to them. The agenda is to become a one-stop-shop as clients can also access other services within the group which gives us a huge competitive advantage," he said.
"GLICO Group started as a single company with a vision to become a world-class company, we now have six companies that are bearing the brand including GLICO Healthcare, said Mr. Forkuo Kyei.
GLICO Healthcare became the first Health Maintenance Organisation (HMO) to be established in the country following the enactment of the National Health Insurance Act 2003.
"We provide quality and comprehensive healthcare services and only work with service providers that meet our quality standards for the comfort of our clients," said Maame Afriyie Boachie, Chief Executive Officer of GLICO Healthcare, who points out customer service is key to their success.
"We are number one when it comes to prompt claim payment and in instances where individuals also make claims for out-of-pocket payments, we deliver - we are very prompt. Our other competitive advantages include our tailor-made packages, add-on services and our staff who are committed to service excellence.
"We have corporate and individual/family policies and provide the top-up, which bridges the gap between the various companies CBAs and the National Health Insurance Scheme. If a company cannot afford private health insurance, but they are registered on the national health scheme, there is a package they can buy to bridge that gap," said Ms. Boachie.
"We also offer the TPA service to administer claims for companies that want to be at their risk and don't want to sign on insurance . We make sure that they are paying the right claims and we add a quality customer care service as well to them," said Ms. Boachie who is a member of the Chartered Institute of Marketing (UK) and has been instrumental in identifying and developing GLICO Healthcare's unique selling proposition, health insurance underwriting and claims management.
Vodafone Ghana has been one of GLICO Healthcare's most important partners since 2014 for the provision of primary health care and health -related partnerships including the Vodafone Healthline. "We are involved in their health initiatives and help them make it a success. We also use Vodafone Cash services to pay our client claims," commented Ms. Boachie.
"We offer Vodafone Ghana health and life insurance services and we also patronise their services in terms of telephony services for the entire Group," added Mr. Kyei.
GLICO Healthcare is guided in its operations by best industry principles and practices citing its core values:
Integrity – ethical business principles and high operational standards

Passion – desire to achieve client satisfaction

Service – with care, diligence and respect

Teamwork – achieving the common goal together

Excellence – delivery of superior services