Jordan Tourism Board Launches Middle East's First Live Chat Service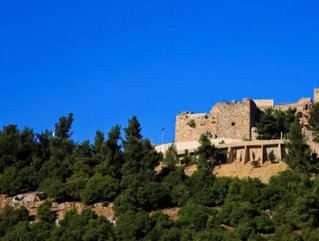 Jordan Tourism Board (JTB) has announced the launch of its Virtual Visitor Center and online chat feature, the first of its kind in the Middle East.
These two new user-friendly developments provide visitors with useful tools for self-guided trip planning while offering a direct line of communication with JTB staff.
The introduction of these features represents a large step in the Board's ongoing effort to streamline communication between JTB and potential travellers and allow the website's visitors maximum accessibility to the company's knowledge and resources.
Dr. Abed Al-Razzaq Arabiyat, managing director of the Jordan Tourism Board said: "These new developments allow guests to ask any question they might have about tourism in Jordan live and get an immediate answer by qualified staff managing the chat feature."
"The Virtual Center in design and set-up attracts visitors to the site because its lay out is very similar to that of a physical center.
"Features include chatting live with a staff member as well as an itinerary planner that assists in the trip planning process customized according to the personal preferences of the visitor. The microsite also provides more traditional content like maps, photos, videos and experience specific brochures to aid visitors in finding their ideal vacation."
VisitJordan's new Virtual Visitor Center offers a multimedia platform from which users can explore all Jordan has to offer. Upon entering the Center, visitors are invited to learn more about travel in Jordan using an Interactive Trip Planner that highlights destinations related to history, leisure, adventure, and much more.
As they explore, users are able to add activities to their Wish List and begin building what will surely be an unforgettable trip.
Users can also peruse the expansive Media Gallery to learn more about popular sites in Jordan. With this feature, visitors can browse an expansive online library of stunning images and watch captivating videos of Jordan's varied travel destinations.
Along with the information shared on the Interactive Trip Planner and Media Gallery, potential travelers also have access to JTB's revamped library of guides and brochures.
JTB has also recently launched a new Online Chat feature on its VisitJordan website. A two-week testing period yielded overwhelmingly positive feedback from users around the world who appreciated the unprecedented opportunity to interact in real-time with a JTB employee.
The chat feature, available in both Arabic and English, is available on most pages of the website in an effort to aid as many visitors as possible.
Online Chat is available in Arabic and English from Sunday through Thursday from 8 A.M. to 5 P.M in local Amman time (GMT +3:00).