Arthur D. Little boosts leadership amid Middle East growth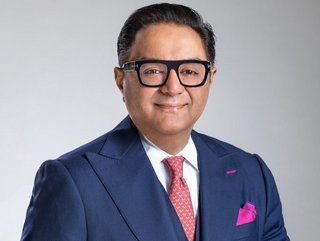 Shahid Khan is relocating to ADL's US practice to head the Middle East Media & Entertainment practice
With bold ambitions for the Middle East, the world's oldest consultancy is strengthening its leadership team with four new hires, amid growing demand
Nowhere is undergoing such rapid transformation as the Middle East.
As the region's largest economies – including Saudi and the UAE – push ahead with major diversification strategies, to reduce dependence on oil, the public and private sectors are looking to transform and accelerate growth.
Supporting this are the region's leading consultancies, who are busier than they have ever been – helping organisations to implement new strategies and operating models, develop new skills, and adopt innovative technologies.
Evidence of this can been witnessed in the ongoing surge in record numbers of consultants in the region.
Deloitte Middle East recently announced the hire of 60 new partners hitting record annual figures, while big four sister PwC Middle East has recruited more than 200 Saudi graduates following its regional HQ setup in the Kingdom.
The latest consultancy to strengthen its team in the region, Arthur D. Little has announced the hiring of four new executives in its offices in Dubai and Riyadh.
This comes in response to growing demand for the consultancy's expertise in sectors, including telecoms, automotive, financial services, and industrial manufacturing.
In the Dubai office, Riadh Marrakchi joins as a partner in the Telecommunications, Information, Media & Electronics practice in the Dubai office, while Feroz Sanaulla joins the Technology & Innovation Management practice.
Meanwhile, Alan Martinovich and Shahid Khan have relocated from the Arthur D. Little in the US to Riyadh and Dubai, respectively, with Alan leading the Growth Competency Center and Shadi as Head of the firm's Mewdia & Entertainment practice.
"We're incredibly proud to be able to attract talent of the caliber of Riadh and Feroz, and are equally thrilled that Shahid and Alan are relocating to the region. These strategic additions will position us to provide valuable insights and support to our clients, ensuring we remain at the forefront of innovation and industry expertise."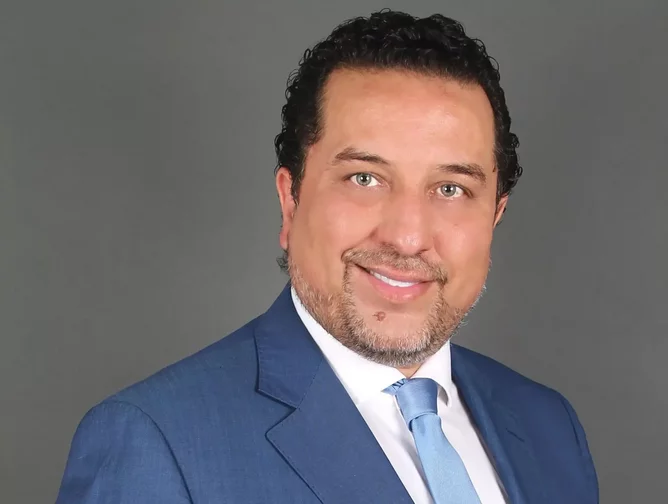 Riadh Marrakchi joins the Dubai office as a partner in the Telecommunications, Information, Media & Electronics practice
Arthur D. Little – bold ambitions for the Middle East
As the world's oldest consulting firm, Arthur D. Little has been serving clients in the region since the mid-1960s, abnd with a regional office footprint starting in Dubai in 2006, then Riyadh in 2010 and Beirut in 2015.
And the consultancy has bold ambitions for the GCC region continue to advance.
Over the last few years, the firm has tripled the number of offices in the region, growing its team to more than 200-strong in the Middle East – with plans to double capacity across all cohorts, including partner levels, in the next four years.
In 2020, ADL opened its new and expanded office in Dubai in 2020 – testament to its commitment to the region.
As Middle East Managing Partner Thomas Kuruvilla said at the time: "We are privileged to have supported a constantly increasing number of private and public sector regional clients over the years on their multifaceted development agendas with a profound, thought-leading mind-set of linking strategy, innovation and transformation.
"We have an increasing base of clients asking for more of our differentiated, quality services. This is unequivocally a story of success that we shall build on."
The most recent leadership hires come with extensive transformation and consulting experience:
Riadh Marrakchi – Joining from Detecon, the consulting arm of Deutsche Telekom, Riadh comes to ADL armed with a 17-year career in consulting, and delivery of more than 100 transformational projects. He also has extensive experience of the region, having worked with clients here for more than a decade.
Feroz Sanaulla – With strong industry expertise in digital and the financial sector, management consultant Feroz most recently led Roland Berger's financial services practice in the Middle East. He has especially strong regional expertise, having also served as MD of Intel Capital's MENAT division.

Feroz Sanaulla will lead the Technology & Innovation Management practice regionally
Alan Martinovich – Relocating from ADL's Boston practice in the US, Alan is Global Head of the firm's Growth Competency Center, and initiator of the Automotive and Industrial Practices in the US. He was recently included in The Consulting Report's list of the Top 25 automotive consultants and leaders for 2023.
Shahid Khan – Also relocating from the US practice, where he has served in the New York office since 2021, Shahid has more than 25 years of experience as a management consultant – leading value creation, digital transformation, growth strategies, and new business launches for leading companies and private equity firms. He previously spent a decade at iBB Consulting (now Accenture), IBM Consulting and BearingPoint.
******
For more business insights, check out the latest edition of Business Chief Middle East & Africa and be sure to follow us on LinkedIn and Twitter.
You may also be interested in the Business Chief EMEA website.
Please also check out our upcoming event – Sustainability LIVE in London on September 6-7, 2023.
BizClik is a global provider of B2B digital media platforms that cover executive communities for CEOs, CFOs and CMOs, as well as leaders in Sustainability, Procurement & Supply Chain, Technology & AI, Cyber, FinTech & InsurTech. We also cover industries including Manufacturing, Mining, Energy, EV, Construction, Healthcare and Food & Drink.
BizClik, based in London, Dubai and New York, offers services such as content creation, advertising and sponsorship solutions, webinars and events.