Business schools pivot to educate executives of the future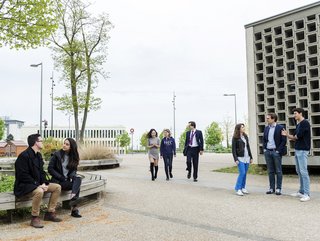 As business transforms post-pandemic, business schools are developing innovative programs and pathways to address the challenges executives face today
Business has changed. And so, it follows that business education must also change.
As the world of work goes hybrid, expectations of leaders broaden, and business throws up increasingly complex challenges, business schools are raising their game – launching online MBAs, adapting learning pathways, and developing programs that tackle the challenges and opportunities in today's economy.
Take the Wharton School of the University of Pennsylvania, which recently became the first Ivy League business school to launch a hybrid executive MBA program.
Consistently ranked in the top three of the world's leading business schools, Wharton will welcome professionals from Asia, North America, Latin America, and Europe in May 2023 when the new hybrid program kicks off.
This marks a significant step-change by Wharton, given that business education at Ivy League institutions has largely been characterised by in-person courses and strong networking.
However, in the wake of the pandemic and increasing acceptance of digital learning, more business schools are launching online MBAs and other executive programs, with the University of North Georgia, University of North Carolina at Charlotte, and University of Tennessee all jumping on board this year.
While other prominent business schools, like Northwestern Kellogg, UCLA Anderson, and UVA Darden are providing part-time students with online options. For example, Kellogg has added a remote option for select courses on its Evening & Weekend MBA program, giving students greater ability to customise their programs based on their individual circumstances.
Peggy Bishop Lane, Vice Dean of the MBA for Executives Program at Wharton tells Business Chief that the way people now learn, and network, has changed.
"Wharton has long realised that its MBA Program for Executives (EMBA) had a geographic limit on who could attend," says Peggy. "But when the world went online during the pandemic and we felt comfortable that teaching in this format was as impactful as in-person, we realised we could now offer our EMBA Program to the world whilst maintaining the quality of the experience."
Peggy says that executive students expect more options today, something borne out of necessity as they are experiencing these changes at work and in other parts of their lives.
"While networking has historically been an in-person activity, this is no longer the case, and as long as our students understand that they are getting the highest quality opportunities no matter the format offered, they are open to them."
It's a similar story at New York-headquartered The New School, whose programs focus on 'design-led executive education for transformative leaders'.
"For many executives, learning occurs at the frontline and 'on the job," says Mariana Amatullo, Academic Dean for Continuing and professional Education, explaining how immersive opportunities that use many sensory stimuli to practice a new skill, prototype an idea, and collaborate with a cohort of peers, has traditionally been a focus of on-site programs.

But post-pandemic, there is now a new level of digital literacy and acceptance of digital learning in the executive space, she says. "While the executive education classroom has been an early adaptor of technology, we can safely say that since the pandemic, we see in our executive learners, a new ease in integrating a variety of platforms as part of their learning."

Hybrid learning takes off for business schools globally

The New School now offers various delivery pathways, with some of its global programs for professionals following a hybrid sequence. As well as in-person global residences, students "welcome that an essential part of their team-building work also occurs 'live online' and via asynchronous modules that can fit within their busy schedules," says Mariana.
Similarly blended, Wharton's brand-new 22-month-long Global EMBA comprises 75% online and 25% in-person learning.
For HEC Paris, which ranks 11th worldwide for its MBA, and which has seen a surge in demand for its executive courses post-pandemic, networking face-to-face is a key added value in its top management programs.
"We have identified demand from senior managers to meet both in-person and off-site following months of working remotely," Matias Gonano, Associate Director Open Programs – Executive Programs tells Business Chief.
That said, Gonano acknowledges the acceptance of online learning, with both companies and executives seeing huge advantage in both time and flexibility. HEC Paris has also "created hybrid learning pathways with more synchronous / asynchronous content and digital courses" and now offers most of its senior executive programs in online, hybrid and face-to-face formats.
Transformation of program content for a new era
It's not just the 'how' that business schools are addressing in the post-pandemic era, but the 'what' – with executive programs expanding and developing to tackle head-on the challenges that the 21st century brings.
Mariana says there is broad recognition that organisations "require a motivated workforce with capabilities different from those in the past to survive and thrive in today's volatile, uncertain, complex, and ambiguous environment."
She argues that upskilling is no longer simply about the acquisition of up-to-date technical skills and business knowledge, but the delivery of relevance.
"Executive courses must impart contextualised learning and high-impact and applied knowledge where new skill sets and mindsets are needed to adapt to a post-pandemic world," she says. "We believe that emphasising soft skills and action-learning tools that improve competencies in crucial subject domains allows participants to practice empathy and team-building and take creative risks in a dynamic, safe learning space."
From a content perspective, Mariana says there is renewed demand for coursework on 'future-proofing' organisations and going beyond disruptive innovation. She argues that the demand for leaders who can successfully embrace the interconnectedness of the systems they have to navigate to connect multiple perspectives, bridge divides amid competing priorities, and lead from a place of compassion, has never been greater.
The New School is creating courses and customised learning for corporate partners with "the resolve to remain responsive to the business pulse, with a sense of social responsibility and purpose," she says. "The priority for transformation correlates to the critical issues we are contending with now in a world of complexity and climate emergency."
Among course developments at The New School: addressing the sustainability priority in the fashion and retail industry and approaching leadership training and innovation with a human-centered design approach that leads to building more diverse, equitable, and inclusive organisations.
Executive program transformation has also been underway at INSEAD, arguably the world's leading pioneer in leadership development. The school has spent the last two years closely looking at the changing needs of executives – in particular, what they learn, and how they learn – and have come up with a program (LEAD) designed to help execs lead in an increasingly complex world.
Not only is LEAD flexibly taught over 12 months with complex concepts delivered in short snippets via online and asynchronous delivery (enhanced by live touchpoints), but it addresses the complex nature of business today, helping executives respond to volatile and ambiguous contexts.
Innovation is also in the air at the University of Pennsylvania (Wharton), with the recent opening of Tangen Hall housing the Penn's Venture Lab – a toolbox to help Penn students turn innovative concepts into scalable and sustainable businesses – serving to reinforce this priority.
Peggy says Wharton professors are "directly connected with businesses throughout the globe" ensuring course content is relevant and continually adapts to today's economy, and points to recently developed programs in blockchain, cryptocurrencies and digital assets, people analytics and fintech.
She also highlights the recently held annual EMBA Global Business Week, which for the first time focused on cryptocurrency (Switzerland) proving "very popular with our executive students."
At HEC Paris too, courses have evolved over the past several years to "offer organisations all the necessary tools to become more agile and entrepreneurial," says Gonano. He points to new executive programs in purposeful leadership, digital transformation, data, and sustainability, and to courses that focus on leadership, diversity and inclusion, and digital skills as increasingly in demand.
The shift in business content is not only impacting MBA and EMBA courses, but all exec-level education with a steady stream of executive courses rolling out this year – across topics that address today's changing business world, from crypto to cyber, analytics to the metaverse.
Wharton once again proved its adaptation mettle here, becoming the first Ivy League Business School to launch an exec-level program in the metaverse – a six-week online course courtesy of The Aresty Institute of Executive Education at Wharton.
In India, IIM Calcutta has launched an executive-friendly, high-impact program to help business leaders understand how new-age digital technologies and business models are transforming functions, activities, structures, and strategies across industries.
And with cyber risks the top business concern in 2022, according to Allianz Risk Barometer, McKelvey School of Engineering's Technology & Leadership Center at Washington University has rolled out a new six-month executive cybersecurity leadership program comprising a fusion of on-campus residencies, weekly virtual classes, and a capstone project.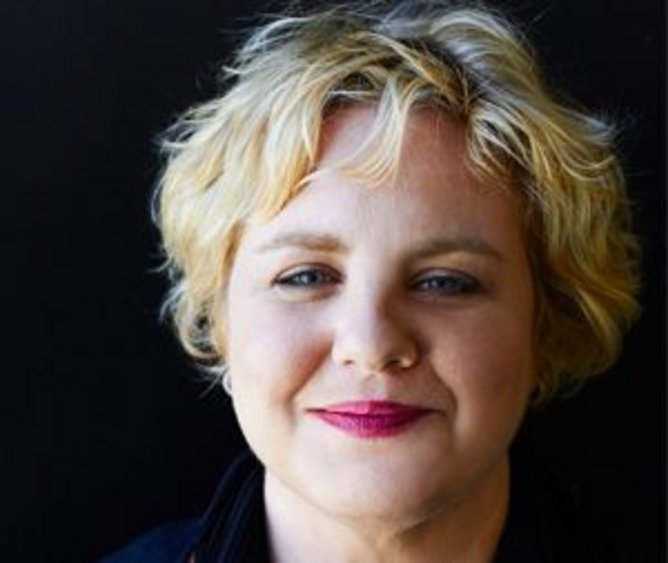 Is executive education delivering?
Mariana Amatullo, Vice Provost and Academic Dean for Continuing and Professional Education at The New School, which offers Parsons Executive Education courses, says the executive education space is much more crowded and diverse with the number of providers soaring, from university programs to an array of consultancies and in-house corporate academies offering courses.
At the same time, she says there has been growing discontent with the effectiveness and return of executive education. At a typically high-ticket price, does it deliver the value that individuals and companies seek?, she asks.
"That said, the underlying assumption we have operated under – that executive education training can improve managerial decision-making by creating and transmitting knowledge, which in turn has a positive impact on organizational performance – remains a constant that is in place."
Moreover, given the techno-social and cultural workforce disruptions the world is currently experiencing, there seems to be a renewed sense of urgency. "We need to create the affordances and outlets for individuals to upskill and reskill," says Mariana.
"I believe there is a broader recognition that organizations that have the readiness to adapt to new ways of thinking, to diverse perspectives and who have folks that show leadership courage and master smart execution will be those that hold unique levers of future success."