Oricia Smith – Changing the face of asset management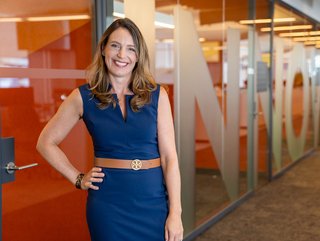 One of Canada's most powerful women, and the first female President of SLGI Asset Management., Oricia Smith is helping to change the face of the industry
As one of Canada's most powerful women, Oricia Smith believes power comes from asking the right questions.
"As a female in a male-dominated industry, I see the value I can bring in building relationships and the power in asking the right questions," Oricia tells Business Chief just days after being named among Canada's Most Powerful Women by the Women's Executive Network (WXN).
Committed to being an authentic and transparent leader, one who champions growth and innovation across her team and business, Oricia says her biggest learning over the years is that as females "we need to ask for help" – it's not a sign of weakness.
"You don't need to know all the answers. What you need is to be able to ask the right questions. There is value in getting to the root cause of the issue. The simplest questions sometimes lead to the best discussions and insights."
It's a lesson in leadership that has helped Oricia not only climb the corporate ladder but break the glass ceiling and become the first female president of Sun Life Global Investments.
"Being powerful is one thing, but I also believe it's important to have a strong team who shares the same vision as you. Having the right people, with the right skills all working together, aligned to the same purpose, is what drives success."
Since joining Sun Life in 2016, Oricia has been responsible for the governance of more than CAD$150bn of assets invested globally.
But what she is particularly proud of, she says, is to lead a business that has the power to impact society – by helping Canadians save for retirement and achieve lifetime financial security – and that has made sustainability and diversity a priority.
Passionate about supporting diversity, equity, and inclusion, Oricia is committed to bringing more women to the asset management table. Her leadership both within the organisation and the community (she is co-founder of 100 Women Who Care Toronto West) coupled with her dedication to championing equality and breaking down barriers for the next generation of leaders to come has been widely recognised, recently garnering her a place on the Top 100 Most Powerful Women in Canada list.
Leading change in a post-pandemic era
As a leader responsible for a company that employs more than 400 people, Oricia tells Business Chief that her focus is on building a business that provides jobs to the next generation, creates a work environment that has a positive impact on mental health, and does good in the world.
"My ambition for Sun Life Global Investments is to be the most forward-looking investment manager and the asset manager of choice in Canada," she says.
"As a leader, I have a vision to drive the business forward and I love to bring people together on that journey. It's also critical as a leader to be vulnerable and allow others to see and know me. At times we fail, but we must see the opportunity to learn, adjust, and move on."
Oricia believes that as we emerge from the pandemic and face increased market volatility and inflation, leaders need to be open to listen more than ever before.
"We need to seek to understand what advisors, clients and employees want. We need to be curious and take time to learn, unlearn and relearn. We also need to define the outcomes we want to achieve as a business and empower our teams to own the 'how'."
Having a top-down approach and being slow to pivot is not going to work in this new business and market environment, she says.
"As leaders, we have the chance to affect society by having a positive impact on things bigger than us and should always do the right thing for our clients, our communities, and our society.
"I have evolved as a leader over time, by focusing on empowering my team, pushing decision making down and being purpose-driven."
Having a positive impact
And this is reflected in the business. Sun Life Global Investments recognises that the needs of Canadians are diverse. The company is thoughtful about what they bring to market, strategically developing solutions that will meet clients' needs, play off the company strengths, and stand the test of time. They have also embedded sustainability into decision-making, embedding ESG factors into its investment strategy.
In fact, one of Oricia's early initiatives as President was to establish a Corporate Sustainability Committee – with the goal of proactively finding ways to become sustainable across all facets of the organisation, not just with regard to ESG investing.
Across Sun Life, practices reflect a promise to be an inclusive business, supporting diversity of all kinds – gender, race, religion, age, country of origin, sexual orientation, neuro, and physical ability – and encouraging diverse perspectives and beliefs.
Sun Life Global Investments' focus on diversity, equity and inclusion (DE&I) also helps better reflect and understand the unique needs of clients across all lines of business and locations. Oricia believes fostering DE&I is the responsible thing to do, but it's also much more than that.
"At Sun Life, we know that we can't be bystanders and hope that inclusion happens. Leaders play an important role in being intentional about creating an inclusive culture. When the tone is set from the top, employees feel trusted and empowered. This is especially true in hybrid work, where trust and empathy can go a long way in keeping employees engaged and motivated."
This is especially true when it comes to women – a particular focus for Oricia, whose goal as President is to empower, educate, and inspire women in the industry to break boundaries and spark change.
"The pandemic pushed businesses to reimagine the way we work. Women are ambitious and hardworking. They are more inclusive and empathetic leaders. And they want to work for companies that are prioritising the cultural changes that are improving work – flexibility, employee wellbeing, and DE&I.
"Companies that rise to the moment will attract and retain women leaders – and this will lead to a better workplace for everyone."
Empowering, educating, and inspiring women in asset management
Oricia acknowledges that while there have been improvements in female representation in asset management recently, there is still a lot of work yet to be done, particularly with female advisors in Canada. And this means that the financial industry can fall short of engaging women effectively.
"Having female advisors and female asset managers that understand the needs of female investors is essential, particularly with women set to control a greater share of wealth in the years ahead," says Oricia, pointing out that women are the breadwinners in more than 40% of Canadian households, and that by 2028, Canadian women will control CAD$4 trillion in assets.
"Advisors play an extraordinary role in breaking bias – whether that's empowering female clients to take charge of their life plan, breaking biases around men controlling household finances, or in their career as top female talent or growing and running their practices in a male-dominated industry."
According to a recent study by Sun Life and Environics, among issues faced by women in the industry, a constant pressure to meet AUM targets early in careers, a struggle for women to take maternity leave or act as a caregiver, and a lack of female mentors.
"These are the issues that I saw when joining the industry and they persist today," she tells Business Chief. "This is something that needs to change to create positive change within the industry."
It's an issue Oricia is changing at Sun Life Global Investments where progress is being made, with an increasing number of women leaders on the firm's multi-asset solutions teams and out in the field as Wealth Sales Directors.
"We are focused on building diverse teams internally to enable a broader perspective. At Sun Life, we have a goal to reach 25% underrepresented ethnicities and 50% gender representation in VP level roles and above by 2025."
The firm also helps to promote the next generation of leaders with its live Bright Scholarship Program, which focuses on understanding gender diversity in the workplace, as well as providing education and resources on its Women Investment Community Website tailored to the unique needs of female advisors and investors.
"I want women in the wealth management industry to know that you can do this," says Oricia. "We need you in this industry."
Oricia points to relationship building as a skill set that sets women apart from men industry-wide, with women standing out due to their desire to get to know clients holistically and become the expert they can always turn to and trust.
"This is a huge asset and skill set that women bring to this industry and one that is needed not only in today's environment but also in the future as women are set to control a significant share of wealth in the years ahead.
"We can make a difference in society."

Oricia Smith – Executive CV
Joining Sun Life in 2016, as Head of the International Investment Centre (IIC), Oricia Smith became the first female President of SLGI Asset Management Inc., and SVP of Investment Solutions for Sun Life Canada, four years later. Responsible for the development, management, and growth of the organisation, Oricia is committed and driven to help Canadians build wealth and manage their financial risks.
"Behind my business strategy is a focus on building robust retirement solutions including both investment funds and insurance wealth solutions, as well as developing top talent and creating a culture that supports diversity, equity, and inclusion (DE&I)," she says.
She is the co-founder of 100 Women Who Care Toronto West and board member for the Investment Funds Institute of Canada. Prior to Sun Life, she spent over 17 years at Invesco.
Advice to my younger self (and to other women)
Relationships have value I am where I am because of the relationships I have. I love connecting with people. When doing so, I need to remind myself to get out from behind my desk and connect, be genuine, and help people out. Building a network will benefit you personally in your career.
Be confident You don't need to know all the answers. What you need is to be able to ask the right questions. The industry has its own language. Don't let the terminology used scare you. The simplest questions sometimes lead to the best discussions and insights.
Take risks earlier in your career Put your hand up and get involved in projects outside of your current role. Try different things and get different experiences.