Meet the businesses cutting ties with Russia over Ukraine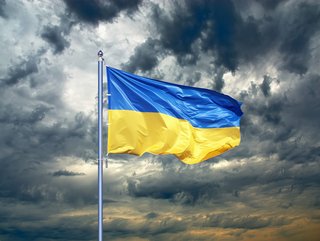 BP, Shell, Nike, L'Oreal, Meta, Volvo, KPMG – from Big Tech to banks, more businesses are cutting ties with Russia and mobilising support for Ukraine
Following the invasion of Ukraine by Russia that began last week, there was initial criticism of businesses for not reacting quickly enough. While some firms were quick to comply with government sanctions on Russia, others like oil giants BP and Shell took their time to respond, and Big Tech platforms allowed Russian state media to continue to monetise sites.
Many businesses are trying to balance the reputational and moral risk of continuing to deal with Moscow with their economic interests and concerns about upsetting some of their investors.
However, in the six days since the invasion began, the pressure of public opinion and government sanctions have pushed more and more businesses to take action, from freezing dealings with Russia to mobilising support for Ukraine.
Cutting ties with Russia – from oil giants to payment services
Marking the most significant move yet by a Western company, British oil giant BP, which is the biggest foreign investor in Russia, announced it was abandoning its 19.75% stake in Russian oil giant Rosneft in an abrupt and costly end to three decades of operating in the energy-rich country.
Shell followed suit announcing that it is exiting its joint ventures with Russian state energy firm Gazprom and related entities, worth around US$3bn. The oil giant will also end its involvement in the Nord Stream2 pipeline project, in which it holds a 10% stake worth US$1bn, following Germany's recent halting of the project.
American oil and gas corporation ExxonMobil announced it is discontinuing its operations in the Sakhalin-1 project and "will not invest in new developments in Russia", while French oil giant Total, one of the biggest foreign investors in Russia, has said it will make no further investments in the country, though stopped short of withdrawing altogether. British Gas owner Centrica went a stage further, committing to exit its gas supply agreements with Russian counterparts, including Gazprom.
One of the largest aerospace manufacturers, Boeing announced on Tuesday it would suspend all major operations in Moscow, and would no longer provide technical support or maintenance, or parts, for Russian aircraft.
Following action taken by the US, EU, UK and Canada to close off Russian banks from the Swift international payments system, Mastercard has said that it has blocked multiple transactions from its payment gateway.
Sales of products and services cease – from Apple to Nike
Among the Western businesses that have suspended sales in, and shipments to, Russia are IT leader Dell Technologies and automakers including US's GM, Germany's Daimler Truck and Sweden's Volvo Cars, the latter announcing it "will not deliver any cars to the Russian market until further notice".
Tech giant Apple has paused sales of its products in Russia and further limited its payments system Apple Pay. Ukrainian deputy PM Mykhailo Fedorov tweeted that he had made a direct request of Apple's CEO, Tim Cook, to block the Apple Store for citizens of Russia.
And Nike announced on its website that its products are unavailable for sale by website or app in Russia.
Even entertainment companies are taking action. Disney announced it is pausing all theatrical releases in Russia, citing the "unprovoked invasion of Ukraine and the tragic humanitarian crisis". Warner Bros and Sony Pictures followed suit, with WarnerMedia pausing the release in Russia of its feature film The Batman, and Sony pausing all theatrical releases there.
Big Tech taking action on misinformation and propaganda
Social media networks have become key in Russia's invasion of Ukraine, home to sometimes misleading information, propaganda, and real-time monitoring of a quickly developing conflict. More and more tech platforms are evolving their policies in real time to address the conflict on the ground in Ukraine.
Following an announcement by the EU to ban Russian state-funded outlets RT and Sputnik, which the EU accuses of spreading lies and justifying Russian aggression in Ukraine, various Big Tech platforms take action.
Netflix confirmed it would refuse to broadcast Russian state propaganda, in the face of a Russian law that came into effect March 1, which requires streaming services with more than 100,000 daily users to carry 20 major Russian federal TV channels.
YouTube and Facebook have also all said they will limit the ability of Russian state-funded media from earning revenue on their platforms, while Google has taken the extraordinary step in stopping the spread of misinformation by removing the Russian state media outlet RT from its news search tool. And Apple has also removed the RT News and Sputnik News applications from App Stores outside of Russia.
Twitter too has suspended all advertising in Ukraine and Russia, saying that it had taken measures to "ensure critical public safety information is elevated and ads don't detract from it". The platform also said it will label and limit the reach of tweets linking to Russian state-affiliated news sources like RT and Sputnik.
Google has further blocked certain features of its map services in Ukraine to protect local citizens. Google Maps blocked features in Ukraine that provide real-time information on users' movements. Google said it took the measures after consulting local officials and to help keep Ukrainians safe.
Businesses backing Ukraine with support and services
As well as taking action against Russia, an increasing number of businesses are using their power and global reach to mobilise support and help Ukrainians.
Following a personal plea by Ukraine's Deputy PM, Mykhailo Fedorov on Twitter, SpaceX founder Elon Musk made its Starlink satellite service active in Ukraine within 10 hours and further shipped Starlink terminals to the country, giving the embattled nation satellite internet access.
Ride-hailing app Uber, which is present in nine cities throughout Ukraine, has offered Kyiv-based employees and their immediate families temporary and voluntary relocation to other parts of Ukraine or other countries.
And in response to the UN's announcement that there are now more than 500,000 Ukrainian refugees, Airbnb and its non-profit arm announced on Monday it is offering temporary accommodations for 100,000 refugees fleeing Ukraine. The holiday rentals firm said it will fund the accommodations itself, including via donations to its refugee fund and from its hosts.
Consulting companies are taking a stance too. EY, KPMG and PwC released statements denouncing the war in Ukraine and confirming they were complying with the sanctions introduced by various governments. And KPMG and PwC have put their money where their mouths are with KPMG US announcing an initial donation of US$250,000 donation to GlobalGiving's Ukraine Crisis Relief Fund and PwC Ukraine making a donation to the Help Ukraine fund.
Beauty giant L'Oreal has announced a donation of US$110m through its L'Oreal Fund for Women and 300,000 products to support the growing number of refugees.