Meet the CEO: Gaston Aussems – from Mollie to TPAY MOBILE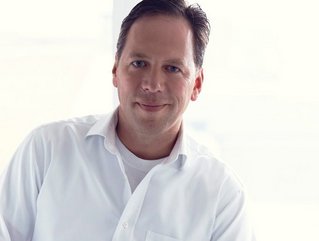 Former Mollie CEO Gaston Aussems joins TPAY MOBILE as Group CEO, as the mobile payments operator accelerates its mission of empowering underserved regions
Gaston Aussems, the former chief of unicorn fintech Mollie, has joined TPAY MOBILE, the leading mobile payments provider across the Middle East, Turkey, and Africa.
Gaston takes the helm as Group CEO this month following founder Sahar Salama's decision to move into a Group Chairwoman role, in order to be more strategic.
TPAY MOBILE accelerating mission to empower digital economies of underserved regions
It's an exciting time to join TPAY MOBILE, as the mobile payments operator expands its payment capabilities to new digital merchants and non-digital services as it looks to accelerate its mission to empower underserved regions' digital economies.
Born in Cairo, Egypt, in 2014, TPAY MOBILE has made it easy for consumers across the Middle East, Turkey, and Africa (META) to pay for digital services using their mobile number as the core. The company's simple but transformative technology has enabled more than 18.6 million monthly active users across 24 countries across META to successfully make 1.6 billion monthly transactions on its platform.
"We changed the Middle East, Turkey, and Africa for the better by delivering cross-border micropayments at scale, and significantly improving financial inclusion in the region," says Sahar.
And it is this ability to improve financial inclusion that is of such appeal to fintech innovator and payments veteran Gaston, who says he "wholeheartedly supports" the company's mission of empowering digital economies.
And if Gaston's previous performance as CEO at online payment platform Mollie is anything to go by, where he successfully led the fintech to becoming one of the fastest-growing payment processors in Europe, TPAY MOBILE's future looks bright.
"His experience of successfully scaling a complex, multi-country payments company, combined with his technical background, product-focused mentality, and global, entrepreneurial mindset, makes him the perfect person to execute TPAY MOBILE's ambitious plans," says Sahar.
Gaston Aussems has experience to take TPAY MOBILE to new heights
Gaston, who had a big hand in the success of Mollie, spent seven years at the helm of the Amsterdam-headquartered fintech. He joined the startup in 2013 following 15 years of payments experience at Dutch Central Bank, and under his leadership, the startup grew to become a unicorn in 2020. Following a fundraising round of US$800 in June 2021, Mollie became the third most-valuable privately-held fintech in Europe with a market valuation of US$6.5bn.
He stepped down in 2020 to pursue new interests, becoming an external advisor for Bain and a venture partner at a number of firms including Atlantica and Antler. He also serves as a board member of impact investor Oikocredit International as well as various fintechs and telecoms companies, including Yolt and Talk360.
Gaston's consulting and payments leadership experience is extensive, having worked as a senior consultant at leading firms including ABN AMRO Bank, PwC, and IBM. He has a diploma in Islamic Finance, and an MBA from the Rotterdam School of Management.
If anyone has the experience, know-how and passion to continue Sahar's success and mission of making TPAY MOBILE the market-leading digital merchant acquirer and mobile payments enable in its markets, Gaston does.