Meet the CEO: Sheikh Ali Bin Jabor Al Thani, Ooredoo Qatar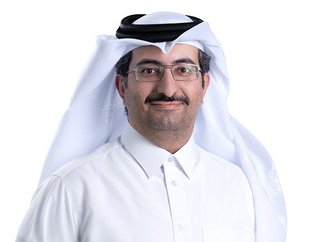 Sheikh Ali Bin Jabor Al Thani, Ooredoo Qatar's new CEO
Following a decade working at telecoms multinational Ooredoo Group, Sheikh Ali Bin Jabor Al Thani is taking the reins as CEO of Ooredoo Qatar
Qatar-headquartered multinational telecoms giant Ooredoo Group has announced the appointment of Sheikh Ali Bin Jabor Al Thani as the new CEO of Ooredoo Qatar, effective immediately.
Sheikh Ali joins from Ooredoo Group, where he most recently served as Chief Legal, Regulatory & Governance Officer.
This appointment comes as the award-winning communications company, which operates across the Middle East, North Africa and Southeast Asia, undergoes a business transformation programme, and as Sheikh Mohammed Bin Abdulla Al Thani ends his three-year secondment as Ooredoo Qatar CEO to dedicate himself fully to the role of Deputy Group CEO at Ooredoo Group, responsible for Group management and operations.
Sheikh Mohamed successfully steered the company through the challenges of the pandemic and on to some of the company's biggest successes, among these expanding the pioneering 5G network, cementing Qatar's position as a digital leader, partnering with some of the world's leading technology giants, and most recently pulling off a record-breaking performance during the FIFA World Cup Qatar 2022.
During the FIFA World Cup, Ooredoo Qatar enabled everyone in Qatar to access its pioneering 5G network, making the event the first 5G-powered World Cup in history, and was successful in setting records for data traffic and calls as well as delivering the most enhanced fan experience seen to date.

Sheikh Ali Bin Jabor Al Thani – more than 10 years at Ooredoo
Sheikh Ali brings more than 10 years of experience working at Ooredoo Group, with numerous years in senior leadership roles, including his most recent role as Chief Legal, Regulatory & Governance Officer since March 2020.
Sheikh Ali holds a bachelor's degree in Law.
He is tasked with building on the "strong foundations put in place by his predecessors" that will enable Ooredoo Qatar to continue to "innovate and drive value creation in our home market", Group CEO Aziz Aluthman Fakhroo said.
The appointment of Sheikh Ali as CEO is just one of several C-suite moves at Ooredoo Group with Ooredoo Qatar's former Chief Commercial Officer Sheikh Nasser Bin Hamad Bin Nasser Al Thani becoming Chief Corporate Affairs Officer at Ooredoo Group, and Dr Hamad Yahya Al Nuaimi promoted from Chief Corporate Affairs Officer at Ooredoo Qatar to Chief Corporate Affairs Officer for the entire Group.
According to Aziz Aluthman Fakhroo, these senior appointments reflect the ongoing evolution and development of Ooredoo.
"We have a strategic commitment to investing in our people; to attracting and recruiting the brightest talents; and to developing a robust cadre of leaders through a comprehensive programme of development."
Ooredoo's transformation focused on enabling human progress
This investment in people reflects the 1o-year-old company's new brand positioning, as it continues to undergo a company-wide business transformation programme – investing heavily in network upgrades, produts and people to deliver transformational digital experiences to customers wherever they want them online.
This led to strong competitive performance for the Group, resulting in major achivements and milestones including enabling Qatar to be the first country in the world to launch a live 5G network in 2018.
Ooredoo's recently introduced brand positioning and tagline, 'Upgrade Your World' is the next step in the firm's transformation journey and reflects a future-proof, employee- and customer-centric narrative with a focus on enabling human progress.
Described by Aziz Aluthman Fakhroo as a "hugely exciting new phase for Ooredoo", the new band positioning is the "continuation of Ooredoo's successful transformation programme to embed a culture of continuous evolution in all aspects of our business".